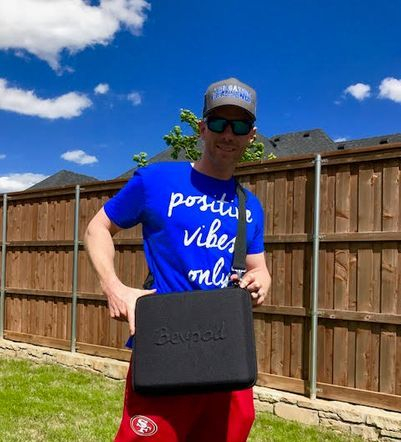 We are always on the go in todays world, but lugging a big cooler around is not going to cut it for every situation. The Bevpod cooler is a lightweight and very discrete cooler to take your drinks on the go.
The Bevpod is the portable cooler that you can throw over your shoulder and fill up with 6 bottles or 10 cans. It weighs practically nothing when empty and looks like a laptop bag.  The Bevpod has a frozen pack that goes into the Bevpod to help drinks cooler, longer.
We put the Bevpod to the test and placed drinks from our fridge into cooler and then we waited. Two hours later a temperature check was completed and the drinks were at 48 degrees. During the test you could see where each individual ice pack inside was as it was coolness was able to be seen from the outside.
PROS: lightweight, great style, doesn't look like a cooler #Sneaky
CONS: doesn't keep drinks cold over long periods of time. This cooler has a life of 1-3 hours to keep your drinks cold.
Overall, the Bevpod looks great and can keep drinks cold for short periods of time. If you're tailgate hopping or getting some drinks to a party then this is perfect.
Get yours today: