I recently had the opportunity to attend a grilling class at Meat Church BBQ in Waxahachie Texas. Meat Church BBQ ran by pitmaster Matt Pittman (What a perfect name for a pitmaster, right?)
You would expect a grilling class to be done at a business or commerical site, but not in this case. Matt turned his backyard into a grilling paradise! For real, if you love to grill out you may believe you died and went right to heaven. There are built in grills all around, from multiple Big Green Eggs, to smokers, to pizza ovens, etc. You may never have to eat out again if you lived here, but I digress.
The night started at 6pm with about 35 gentlemen coming together to learn how to step up their grilling game. It was July in Texas so it was hot, but there was a large fan to help keep the guests cool along with ice cold waters and local beers in a Yeti Cooler. There were a few things on the agenda to cook up and, of course, taste test during the night.
-Pork Belly Burnt Ends
-Grilled BBQ Oyters (see pic below people were excited)
-Reverse seared Tomahawk Steak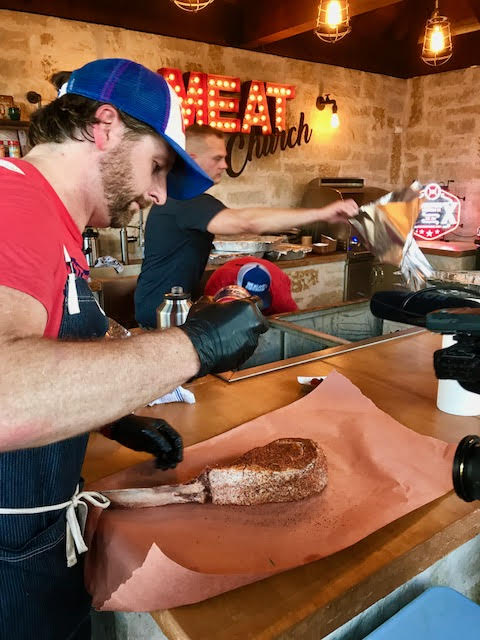 Matt had a great crew that was helping assist with some of the cooking and prep while Matt spoke with the class and answered all questions.
Tips were given out all night on how to perfect your craft and being the ultimate grill master. Tips from: don't soak your wood chips, to the perfect internal temperatures for steak, to how to reverse sear a steak for maximum flavor. Everyone walked away with a few new tricks they were eager to apply the next time they fired up their grill.
The insanely huge tomahawk steaks were the 'main event' to conclude the evening. These monsters were smoked and then reverse seared by placing them on open glowing wood chips to sear the flavor in. To finalize it a Banner Butter was placed on the steak to melt while it rested for 10 minutes before cutting into what could only be described as deliciousness.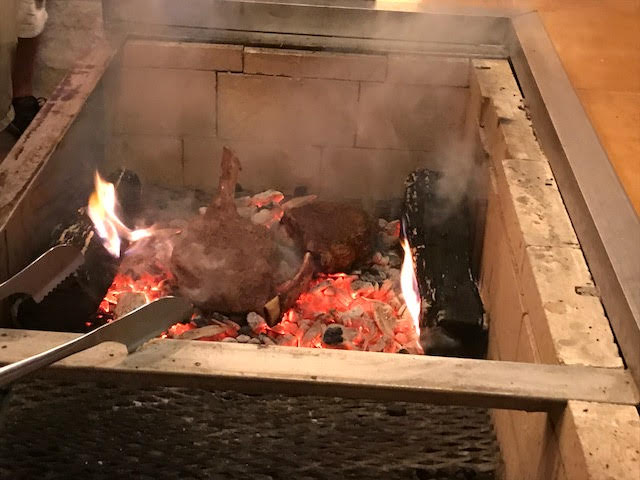 If you are ever around Waxahachie TX and want to get a few tips to take home to show who is king of the grill then check out:
They also produce some amazing rubs in fun flavors such as: Bacon BBQ, Honey Hog BBQ, Deez Nuts (pecan rub) and more.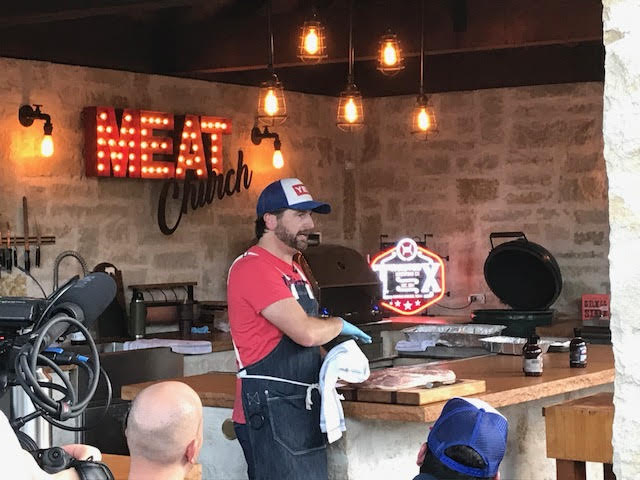 (Matt teaching the class about pork belly)