We love getting our game on. We play quite a few yard games, but there are times when a tabletop game is needed. From bad weather to ultimate portability a tabletop game can keep the competition going. In our quest to find some of the best tabletop games we came across a game that is going global: KLASK GAME. It's like a portable air hockey game that you can take anywhere. If you love tabletop games then let's get into the Klask Game Review.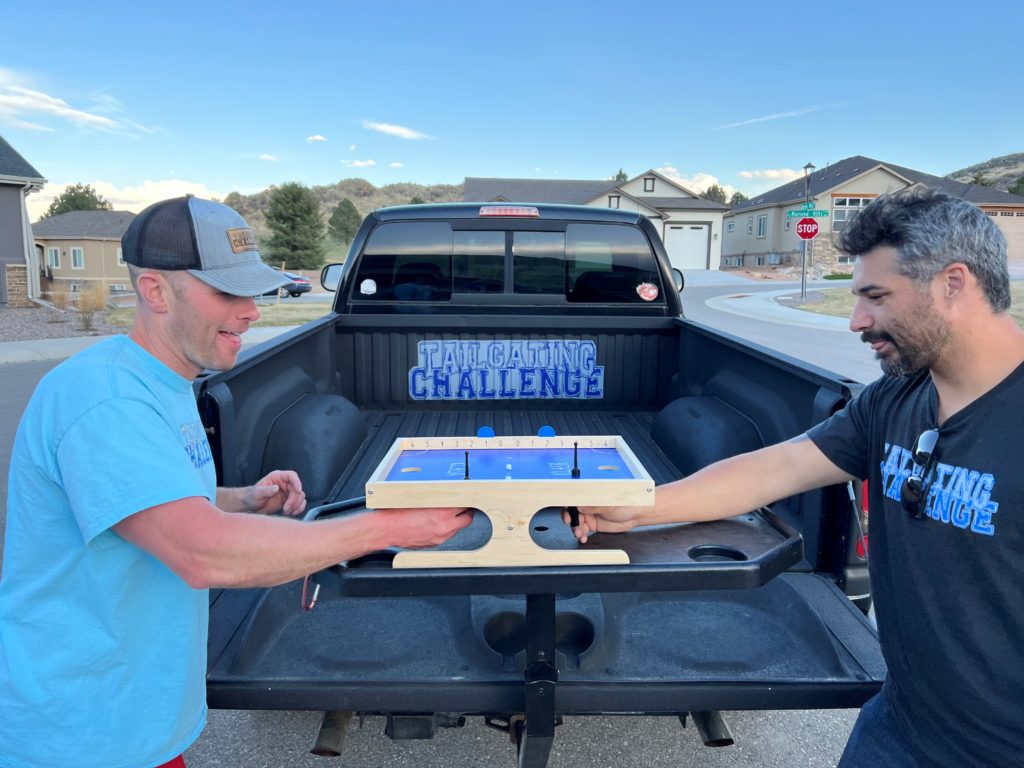 How To Score In Klask
There are 4 ways to score in the game of Klask and each game is played to 6 points.
Knock the yellow game ball into your opponents hole
If your opponent gets two of the small white 'biscuits' stuck on their striker
If your opponent loses control of their striker and can't regain control
If your opponent's striker drops into the scoring hole
There are times when multiple scoring plays happen simultaneously. It is noted that you'll only receive 1 point when a combination of scoring efforts take place. You can see in our video below a time where 3 scoring plays happened at the same time and we got only 1 point.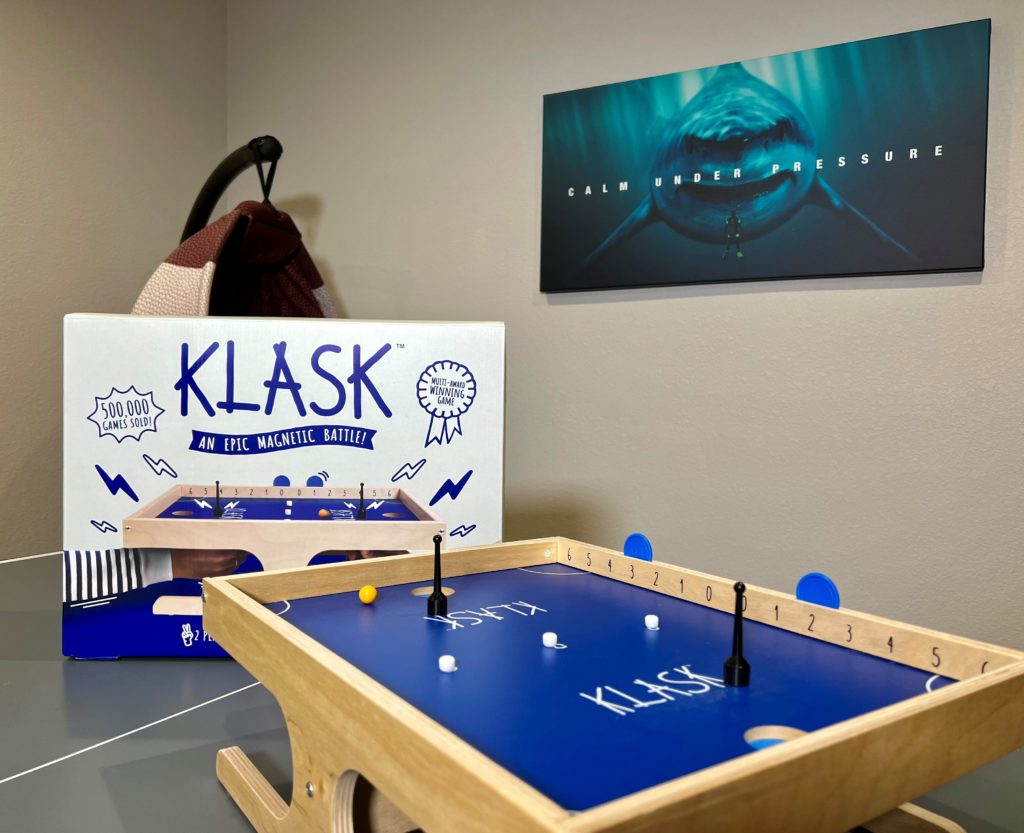 History of Klask and Setup
We continued to hear more and more about a game called Klask. It was popping up on social media and I noticed that people in different parts of the world were playing this game. Few games break out past the borders of the country that they originated in, but Klask is breaking all the boundaries.
Klask was an idea born in 2013 in Denmark by Mikkel Bertelsen. Fast forward to today and Klask has sold over 500,000 units around the world.
Now let's get to the gameplay. The game sets up easily as you break the magnetic striker in two pieces and place one on the top and the other on the bottom. They are magnetic and you will control the striker by placing your hand under the board and moving the joystick around.
There are three small white biscuits that are placed in the center of the board. These biscuits are also magnetic and if two attach to the opponents striker then it's one point.
What Did We Think?
When we started playing Klask it felt different and took a few rounds to get the feel of the game. The more we played the more we got into the game and started having more and more fun.
You have to have a level of smoothness in your strokes or you'll lose control of the striker and your opponent will get a point. While operating your striker you also have to careful to not let the biscuits attach to your striker and you have to keep your striker out of the scoring hole. You're doing all this while trying to also strategically hit the ball into your opponents scoring hole.
Everyone who plays this game says the same thing. It's tough at first to get the hang of it, but when you do WOW it's fun.
Conclusion
PROS: portable, fun, engaging, multiple ways to score, fast game play
CONS: you can lose the biscuits when they shoot off the table (1 extra is included)
Overall, the more I played this game the more I got hooked on this game. This game is going worldwide for a reason, it's FUN. If you have played this game let us know what you think and tag us in any game play on social.
Learn more and get your own by visiting KLASK.
Find many amazing products that we've tested in our AMAZON STORE.
Thanks for reading our blog on the Klask Game Review. Let us know what you think and any questions. Check out our short video below and while you're on YouTube make sure you hit that SUBSCRIBE button!
Love learning about all the new products that we get to test? Take a minute and check out our latest PRODUCT REVIEWS.
We never get paid for our reviews, this way we can always keep it real with our fans. We were sent a sample to check out with the understanding that we'd give our honest opinions.
Written By: Luke Lorick 4/16/22