We love an ice cold beer at the tailgate, but sometimes on a hot day an ice cold margarita can hit the spot. To make a professional slushie style margarita you normally can only do this at the house, but we found a tool made to make some awesome margarita recipes at the tailgating party. Now let's see if this is the best portable margarita machine ever in the Nostalgia Portable Frozen Margarita Machine Review.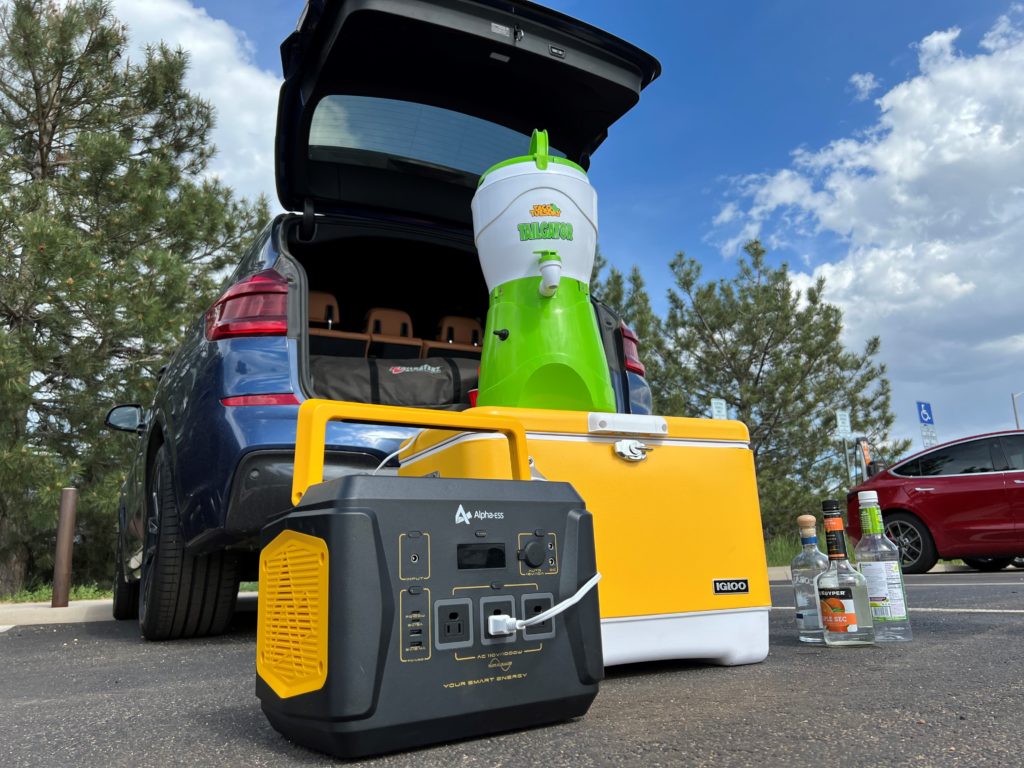 Nostalgia Margarita Machine Features
-Holds 1 Gallon
-Stainless steel grinders
-Easy carry handle
-Quieter than your normal blender
-8-10 minutes to make perfect margaritas
-Weight = 10 pounds
-Double wall insulation to keep contents ice cold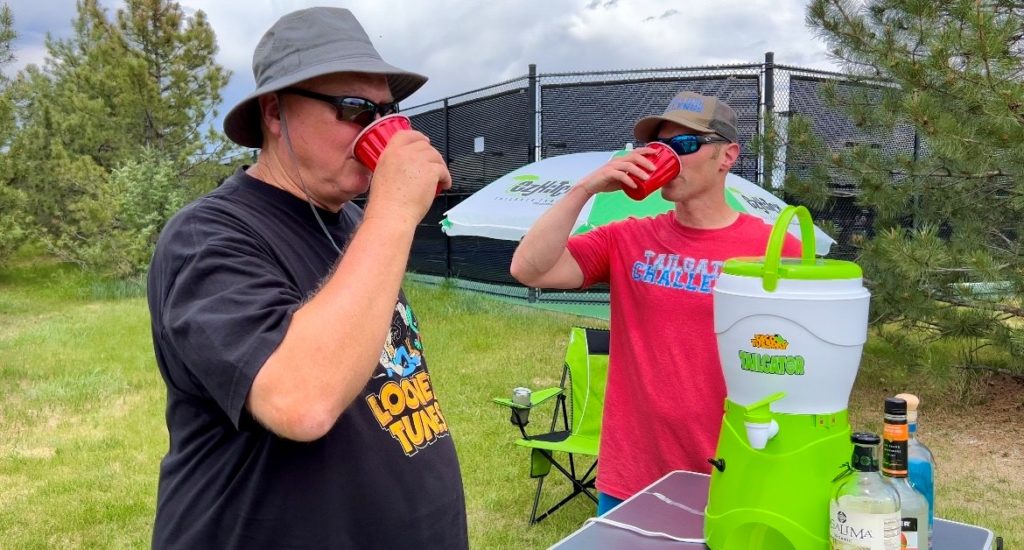 What Did We Think?
Normally when I go tailgate I throw some beers in the cooler and roll, but was intrigued by the ability to make craft margaritas anywhere. I loaded this Nostalgia Margarita Maker in our ride to go TennisGating. We set up on a toasty day at a tennis tournament to test this machine out.
First step, load the margarita maker with ice up to the fill line. Then add your liquids. For this we added classic margarita mix, tequila, triple sec and then we placed the top on. Remember the lid must be securely attached and have the arrows line up or the unit will not start.
Now on to powering this portable margarita maker. It comes with a car adaptor, so you can plug it into the cigarette lighter to get the juice. This isn't my favorite way to power it up, as you'll have to almost be in the car when you're mixing this up. We used a portable power station (Alpha ESS) to power our unit up. You can also use a generator or normal plug at your house.
Once you hit the power sit back for 8-10 minutes to allow the machine to work it's magic. We believe the 10 minutes or even a touch longer is the perfect time to transform the ice into the perfect slushie. This is far quieter than your normal blender and was quieter than we expected.
Grab a cup and put it under the easy pour spout and pull it out to watch the slushie goodness start to flow. You need to have the unit running/powered ON when you pour these drinks, so the spout doesn't freeze up. The spout did have a drip after a pour and that could be from a little piece of ice not quite allowing it to fully close.
The consistency of these drinks is perfect and so refreshing on a hot day. It created a gallon of slushie goodness that made us the hit of the tennis party. The double wall insulation kept the same slushie consistency for almost two hours as we finished the first batch.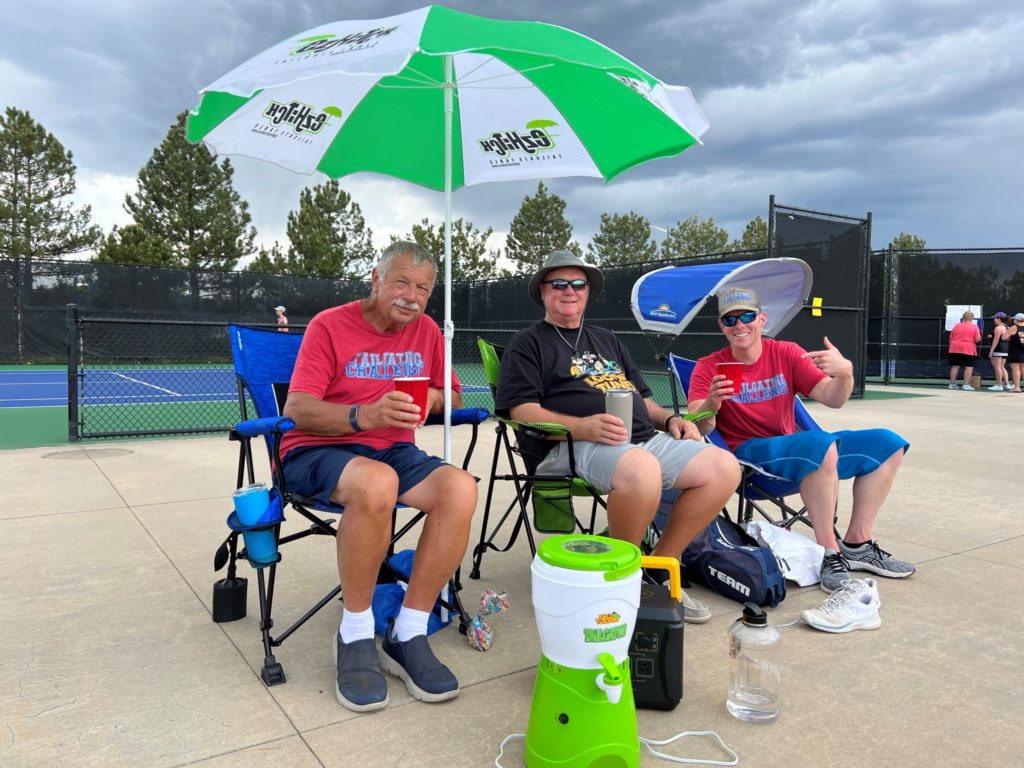 Conclusion
PROS: large capacity, easy to use, makes amazing margaritas, keeps perfect consistency even in hot ambient temps, fun colors
CONS: only has one speed, slight drip at times from the spout after pouring
Overall, this lived up to its name as the Tailgator. Easy to use and produces the perfect consistency for your drinks. If you're a margarita lover that loves to tailgate this could be best thing you've seen all day.
Learn more by visiting NOSTALGIA.
Find this and many more amazing products that we've tested in our AMAZON STORE. A little bit of every purchase goes back to help support our honest reviews of the products you love.
Thanks for reading our blog on the Nostalgia Portable Margarita Machine Review. Let us know what you think and any questions. Check out our short video below and while you're on YouTube make sure you hit that SUBSCRIBE button!
Love learning about all the new products that we get to test? Take a minute and check out our latest PRODUCT REVIEWS.
We never get paid for our reviews, this way we can always keep it real with our fans. We were sent a sample to check out with the understanding that we'd give our honest opinions.
Written By: Luke Lorick 6/8/22