A chair is an important piece of your tailgating game day. Having some comfortable chairs can increase the level of comfort and overall fun that you and your guests have. We have tested numerous tailgating chairs over the years and love those tailgating chairs that rock, literally. In our latest blog we check out the Rocking Folding Director Chair Review.
Rocking Chair Features
Tip resistant rocking
Storage Pocket
Drink Holder
Backpack straps for easy transportation
Weighs 16 pounds
Mesh backing for ventilation
Detachable soft cooler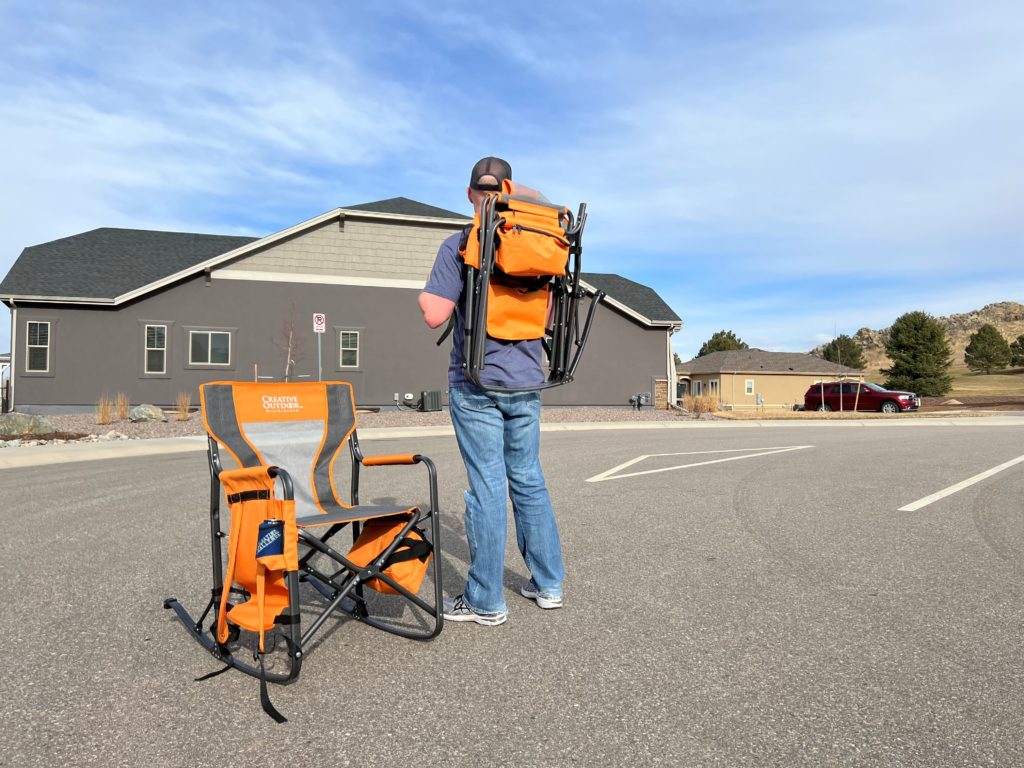 What Did We Think?
As noted we love a good rocking chair as it is therapeutic while you're relaxing to have that rocking motion. The rocking folding directors chair also intrigued me since it transforms into a backpack, so you can more easily take it with you, to the perfect location.
These chairs currently come in both orange and teal colors. Let's open these up. One thing that was different about these is that the backing has to be snapped into place when you're setting the chair up. This seems like an unnecessary step that could be streamlined.
Once the chair was opened it time for the moment of truth, how did it feel? Sitting the chair the armrests were at a good height. The cup holder is on the right hand side and secures the beverages well. The mesh back allows for breathability to ensure you don't get sweaty on your back side (this happens in some chairs).
Now let's rock out. The rocking blades on this chair are longer than some we have tested. This helps for the tip resistant rocking motion. The rocking has good range of motion and adds a nice level of comfort. The rocking is good, but not perfect. There are brackets attached to the rocking blades that make some metallic noise at certain point in the rocking motion. This is an opportunity to reduce the noise and make a smoother overall rocking motion.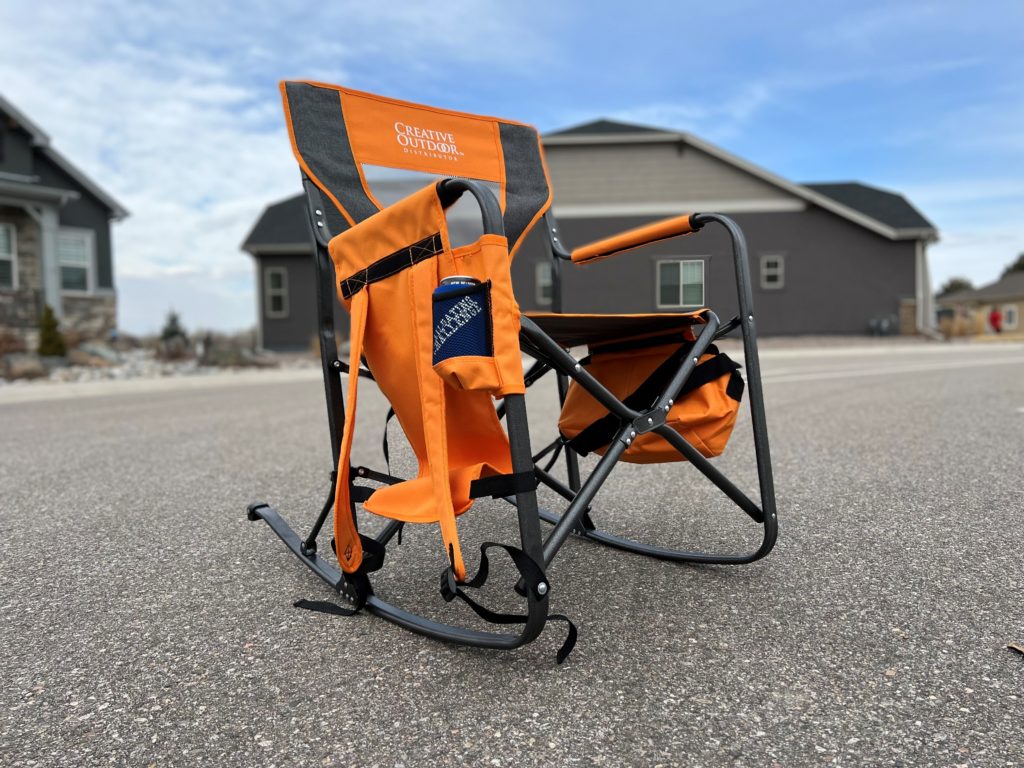 Conclusion
PROS: built in cooler, drink holder, mesh backing, backpack feature for transportation, comfy rocking motion
CONS: there is some noise when rocking that has opportunity to tighten up for smoother, quieter rocking
Overall, this is an ergonomic chair that is loaded with features. It ranks highly compared to other chairs we have tested and everyone that sat in the chair agreed that it was comfy.
Learn more and get your own by visiting Custom Folding Wagons.
Save with promo code: tailgating
Find many amazing products that we've tested in our AMAZON STORE.
Thanks for reading our blog on the Rocking Folding Director Chair Review. Let us know what you think and any questions. Check out our short video below and while you're on YouTube make sure you hit that SUBSCRIBE button!
Love learning about all the new products that we get to test? Take a minute and check out our latest PRODUCT REVIEWS.
We never get paid for our reviews, this way we can always keep it real with our fans. We were sent a sample to check out with the understanding that we'd give our honest opinions.
Written By: Luke Lorick 3/21/22