We needed to step our cutting board game up. Sure, we have some very functional cutting boards, but they weren't sleek and sexy. I wanted something that would look great at our tailgating parties and awesome with staging our food photos. I had seen RoseWood Block before on Meat Church and their blocks looked impressive. Then I picked out the block I wanted and they were able to customize it! Now let's see how this cutting board did in our next Tailgating Challenge.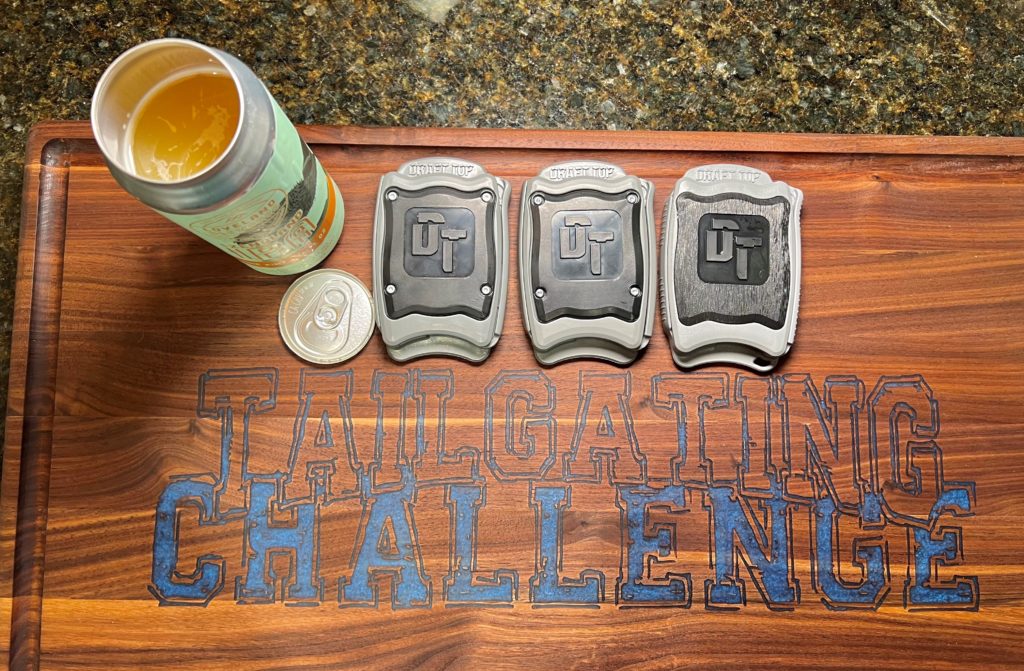 RoseWood Block Features
-20 pounds
-Variety of woods you can choose from: Walnut, Cherry, and Maple
-Juice grooves
-Ability to customize with epoxy art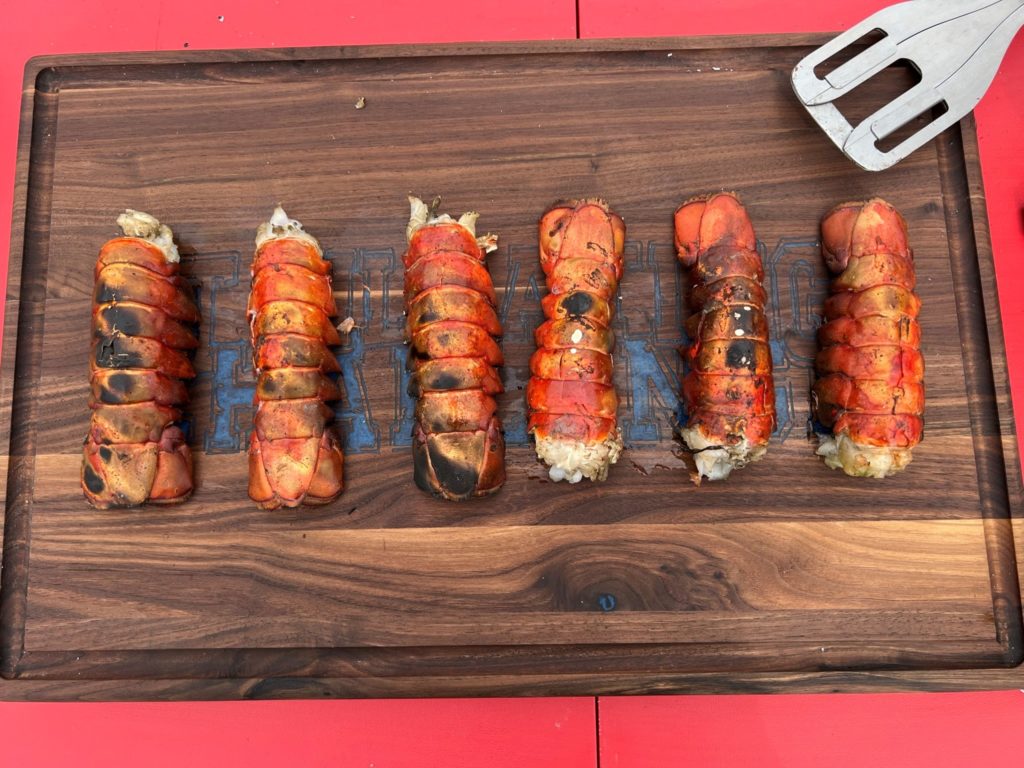 What Did We Think ?
When we got our butcher block in the first thing I noticed was that it was oily. Yes, I'm ignorant to high class cutting boards and I was confused as to why the board was oily. After learning more I better understand that oil is an important part of the conditioning of this block.
When you get the block in you'll need to use an oil, like Walrus Oil, to keep the block oiled up. The first few weeks you'll do it regularly and then less frequently, once its conditioned.
The block truly came to life when I oiled it up, you can see the before and after in the video below, it was pretty satisfying to watch it transform.
On this block we had our Tailgating Challenge logo put in the middle with epoxy and it came out looking amazing! When our cutting block is properly oiled up and in the light, it's one of the best looking blocks we have ever seen.
You can use this block for chopping, but the one thing that was hard for me to get over is that I didn't want to make too many cut marks on the board. I feel its a work of art, but I'm getting over it. Plus using the oil will help keep the block looking smooth after cutting too.
Also note that you should NOT fully submerge this wooden block. I was able to run water over it to help clean and it still looks great after months of use.
This cutting block is like a luxury car, it may take a little more love and care, but boy does it look great when you give it what it needs.
Conclusion
PROS: quality wood, ability to customize, juice grooves, looks amazing
CONS: will require more care than your average cutting board
Overall, this is a high quality block and met my expectations. I've been using it in numerous food videos/pics with great success. If you're looking to really step up your cutting block then check out RoseWood Block and see what they can do for you.
Learn more and get your own by visiting RoseWood Block.
Find many amazing products that we've tested in our AMAZON STORE.
Thanks for reading our blog on the RoseWood Block Review. Let us know what you think and any questions. Check out our short video below and while you're on YouTube make sure you hit that SUBSCRIBE button!
Love learning about all the new products that we get to test? Take a minute and check out our latest PRODUCT REVIEWS.
We never get paid for our reviews, this way we can always keep it real with our fans. We were sent a sample to check out with the understanding that we'd give our honest opinions.
Written By: Luke Lorick 4/20/22