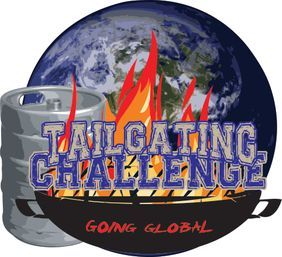 Grilling meat, who doesn't want to grill out when you are getting together to watch the big game? Everyone grills out right? How many people can actually say their food helps represent their favorite team? Grill Topper to the rescue! This company is based in Webster City, Iowa and they were tired of seeing plain meats at every tailgate, so they decided to change that.
The Grill Topper is a sturdy iron brand that sears your team logo into the meat you are cooking! The most popular models are the 550 Grill Topper and the HD Grill Topper. I recently had the opportunity to try both of these Grill Toppers out.
The 550 is a 5.5 inch circular brand that sears the team logo onto burgers, steaks, pork chops, etc. This particular model will involve some trial and error to get a solid team logo in your meat.
The HD is the hotdog/brats team logo brand. This model is more user friendly and you can get good results the first time you try out this model.
Tips for more successful branding:
ensure that the temperature of the grill topper is over 300 degrees
use a cooking spray on the grill topper prior to placing meat on the Grill Topper
lighter meats tend to show the team logo better than darker meats
apply pressure on top of the meat to really get the meat into the Grill Topper
Final Recommendation:
Grill Toppers are economical, unique, and sure to be a conversation starter. I would recommend this product to any serious tailgater looking to make a splash and the next tailgating event. The owners of the company are easy to deal with and provide excellent customer service.
Take a look for yourself:
www.thegrilltopper.com