2020 forced many of us to cook from home more. During this time I did quite a bit of cooking in a skillet. I love skillet cooking and still make many of my meals using a skillet. When cooking with a skillet I would have to use an oil, or butter to ensure that the food didn't stick/burn. One thing that not everyone knows about me is that I'm not a big butter fan. I know I have to use it when I make items like grilled cheese sandwiches or french toast. This is where Bacon Up came in. It's bacon grease that can replace the use of butter in cooking and recipes. Let's fire up the skillet to learn a new cooking tip in this Bacon Up Bacon Grease Review.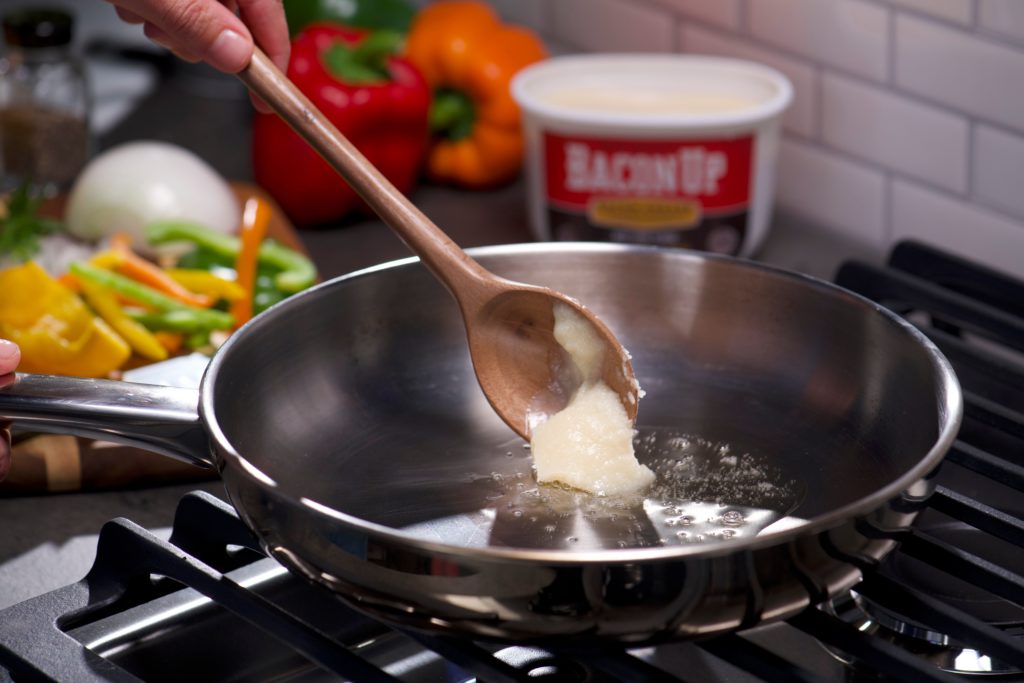 Bacon Up Features
-Made in the USA
-Shelf stable for 2 years
-Does not need to be refrigerated
-Available in 14oz or 1Gallon size
-Triple filtered for purity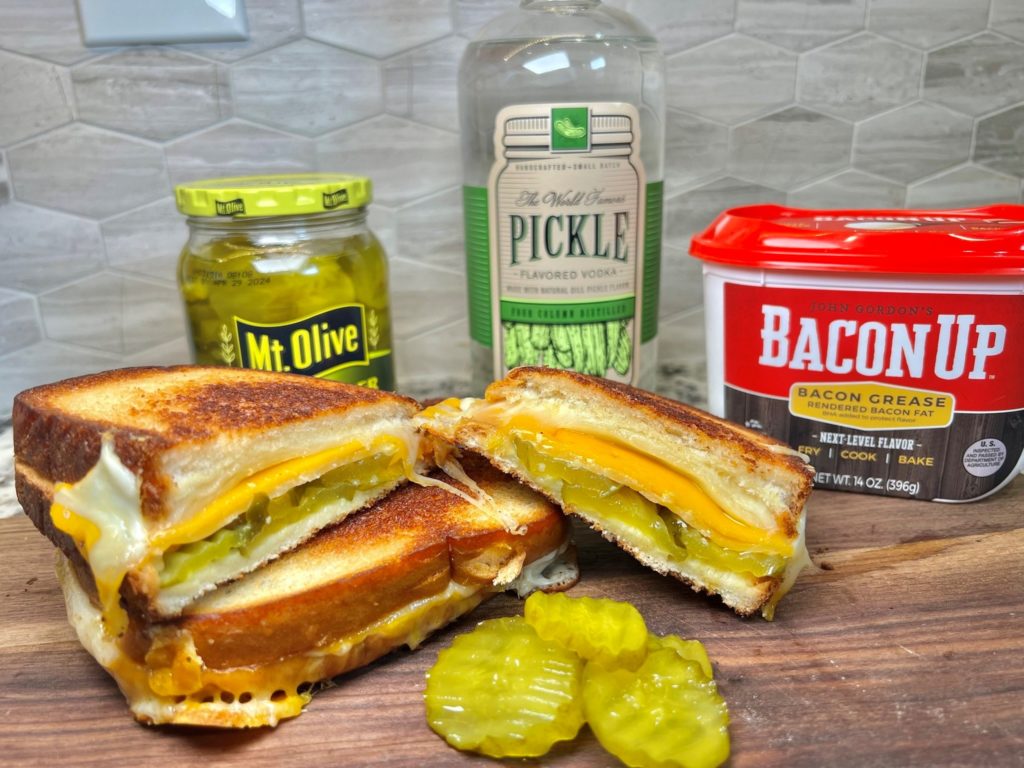 What Did We Think of Bacon Up?
If you have read this far then you're likely a bacon fan. Slices of bacon can add some great flavor to many foods we enjoy and we were interested in seeing how Bacon Up made foods taste.
Bacon Up has a scent of bacon that is not overpowering. We also tasted the Bacon Up straight from the tub and it also had a small hint of bacon. When cooking with Bacon Up it did add hints of bacon flavor to some cooks that we used it in. In others, like grilled cheese, you wouldn't know that a bacon product was used.
Bacon Up can add hints of bacon flavor, but how well does it do when cooking? First, a small amount of Bacon Up is all that is needed to get your pan ready to cook on. Once the Bacon Up has melted it's time to start cooking. In our grilled cheese recipes we noted that Bacon Up helped really bring out the golden brown color of our breads. It also brought the perfect crunch on the outside layer of the bread used.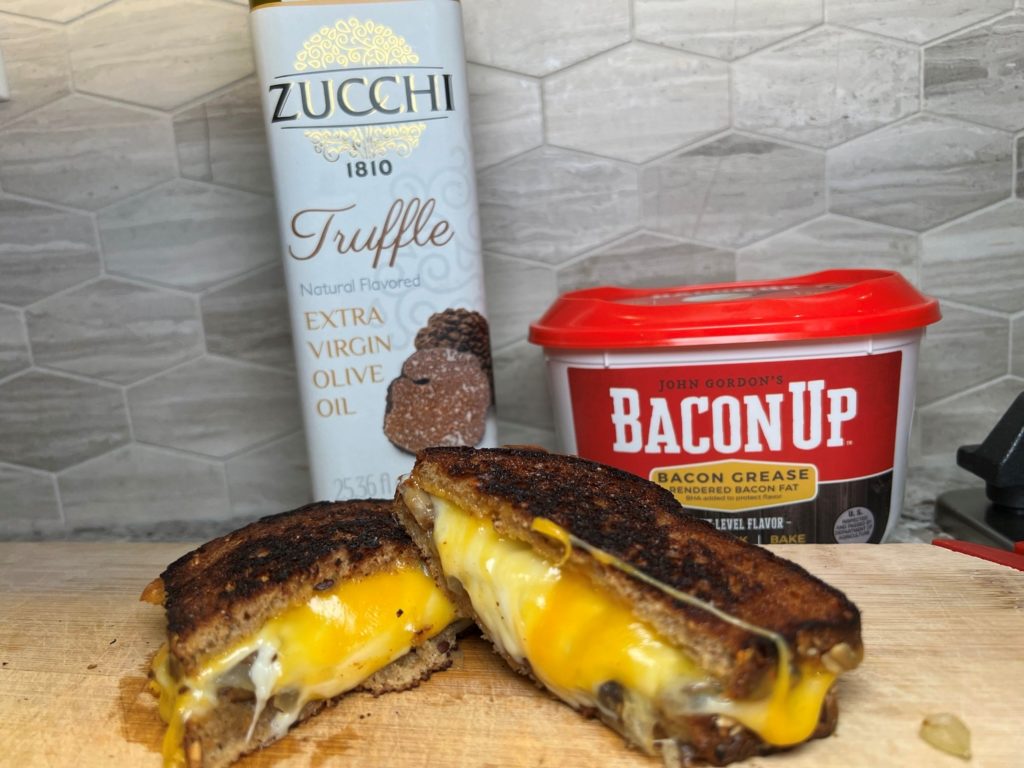 Conclusion
PROS: Easy to use, adds hints of bacon in some recipes, brings out golden brown when skillet cooking, triple filtered, made in USA, shelf stable 2 years.
CONS: you may break some of you New Year's Resolutions with all the cooking you'll be doing with Bacon Up:)
Overall, Bacon Up is easy to use, adds hints of bacon flavor, and made numerous breads turn the perfect shade of golden brown. Are you looking to ditch butter? Then step it up with Bacon Up.
Learn more by visiting BACON UP.
Find many amazing products that we've tested in our AMAZON STORE.
Thanks for reading our blog on the Bacon Up Bacon Grease Review. Let us know what you think and any questions. Check out our short video below and while you're on YouTube make sure you hit that SUBSCRIBE button!
Love learning about all the new products that we get to test? Take a minute and check out our latest PRODUCT REVIEWS.
We never get paid for our reviews, this way we can always keep it real with our fans. We were sent a sample to check out with the understanding that we'd give our honest opinions.
Written By: Luke Lorick 1/15/22