Bringing a full cocktail bar to the tailgating party is an awesome idea, but let's face it you may not have the time, or space to make this happen for every tailgate. Your tailgating guests may want more than just beer and hard seltzer to sip on and now you can have mixed drinks in the coolers too with these adult juice boxes from BuzzBox Cocktails. You heard right these juice boxes are pre-mixed adult beverages that you have come to know over the years. Let's open up the cooler and learn more in this BuzzBox Cocktails Review.
BuzzBox Flavors
-Perfect Margarita
-Vodka Lemonade
-Long Island Ice Team
-Whiskey Lemonade
-Cuban Mojito
-Classic Cosmo
-Hurricane
-Classic Greyhound
-Bloody Mary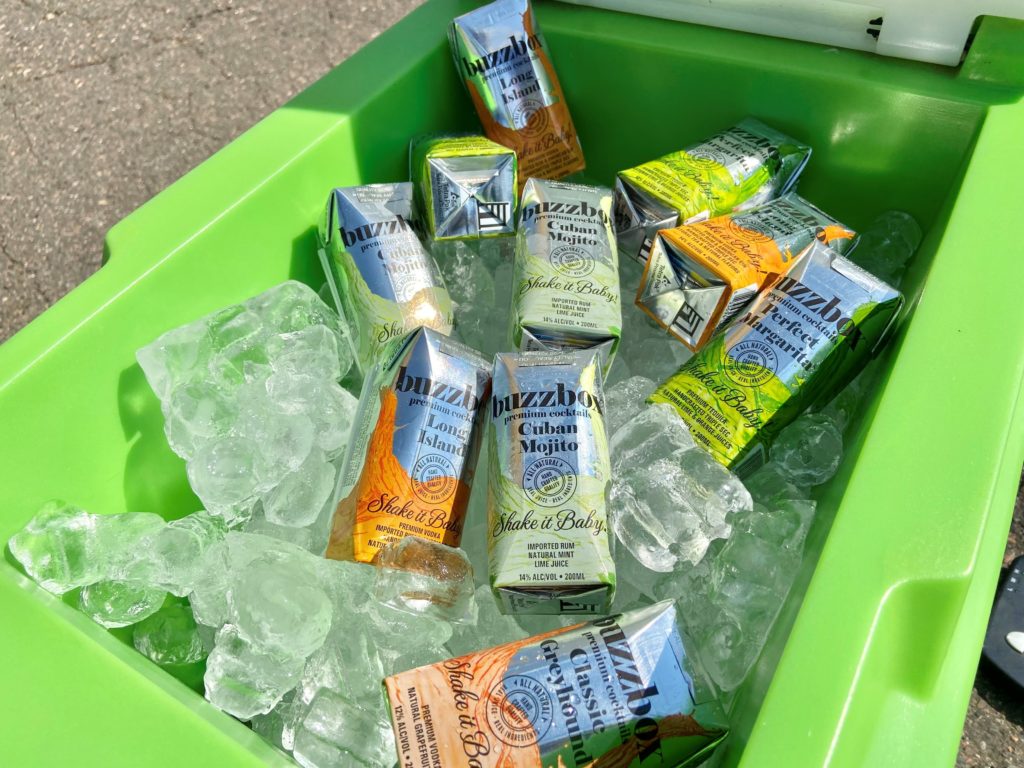 What's In the BuzzBox?
-ABV 12%-14%
-No preservatives
-200 ml per box
-Premium Liquors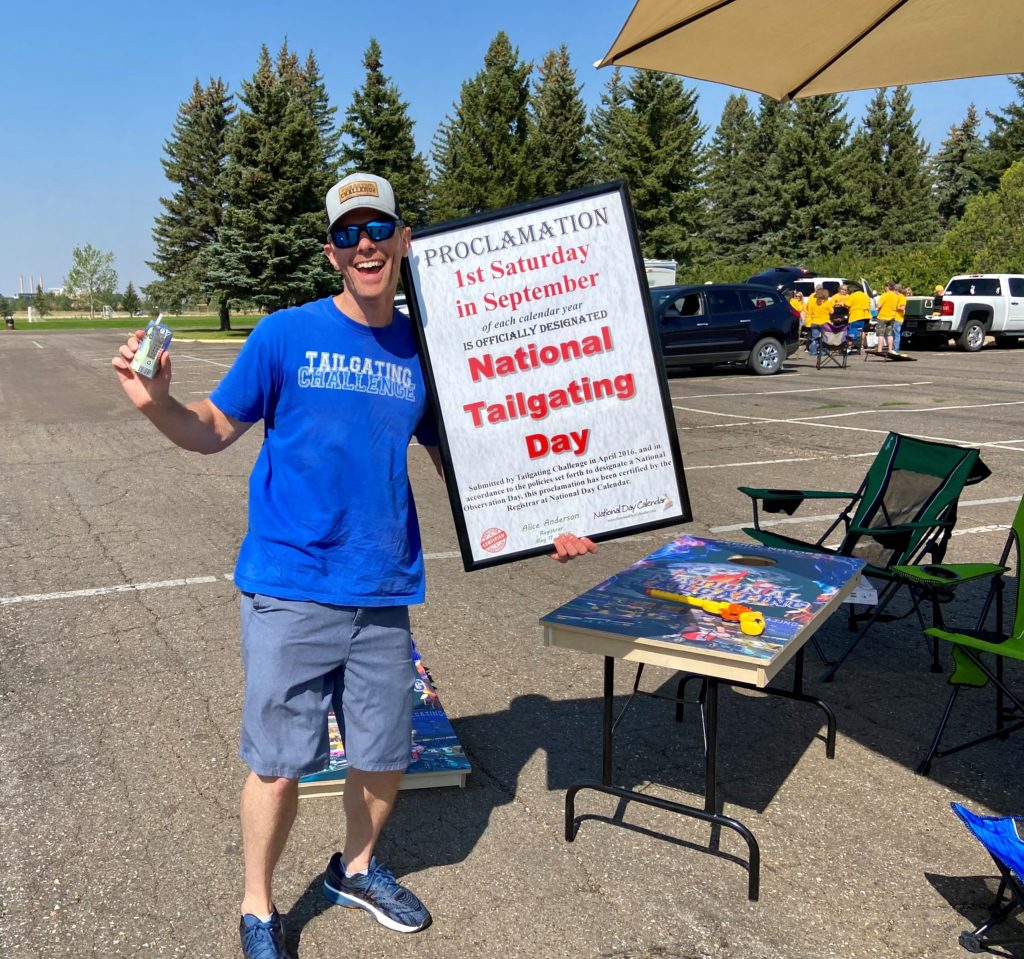 How Did They Taste?
We stocked our remote controlled cooler (Yes this exists and you can see our full review of it HERE) with a variety of BuzzBox cocktails. Every flavor didn't make it into the cooler, they have quite a few, but we got a good mix to see if these are worth the hype that is going around about these.
Then we headed out to the University of Wyoming to put these to the Tailgating Challenge and have other fans (all over 21+) try the BuzzBox Challenge.
These are like adult juice boxes since each one has a little straw that you pull out, it actually expands, and you then insert the straw into the opening to get your sip on.
My favorite was the Cuban Mojito as it had great mint taste, others enjoy the Cosmo and the Greyhound. We drove our cooler over to other fans tailgates and told them to grab their favorite flavor and give us their initial reactions, so we could have a REAL reaction. Check out the video below to see what Wyoming tailgaters thought of the BuzzBox cocktails. Spoiler alert, many were surprised at how good these BuzzBox Cocktails were.
Let me put this out there for those that think the reactions are too positive, these are good but most can still make a mixed drink better with a full bar. We are not saying that your favorite bartender couldn't make one better. We are saying that for the ease and convenience these are a win to put in your cooler on gameday.
*Always Drink Responsibly, NEVER drink and drive. We love to have fun but do it the right way and encourage you to do the same, so we can all live to have fun at the next tailgating party.*
Conclusion
PROS: portable, better than we thought, fun to share with others, you don't have to bring a full bar to the tailgate
CONS: some flavors are better than others, not nationwide to pick up at your local store but they do deliver
Overall, these drinks impressed many people that took a sip out of the adult juice box. Again, this drink isn't meant to compete against your favorite bartender. It's meant to easily go in your cooler, so you don't have to pack your favorite bartender (and all the ingredients) in your truck.
Learn more and get your own by visiting BUZZBOX COCKTAILS.
Support us and find all the cool things you need for your tailgating party in our AMAZON STORE.
Thanks for reading our blog on the Buzzbox Cocktails Review. Let us know what questions you have and then watch our short video below. While you're on YouTube make sure you hit that SUBSCRIBE button!
Love learning about the cool products that we get to test? Take a look at some of our recent PRODUCT REVIEWS.
We NEVER get paid for our reviews, so we can keep it real. We were sent samples to test out with the understanding that we'd give our honest thoughts.
Written By: Luke Lorick 9/6/21