As we get ready for our National Homegating Day we looked around our basement and saw we have too many blank walls. We needed something to help bring the homegating feel to our basement. The first thought is getting some of our favorite teams on the wall, but we need more than just posters. How about some unique, hand crafted, 3D team designs. It is time for the Hex Head Art Review to see how it does in this HOMEGATING Challenge.
Hex Head Art Features
-Made in the USA
-3D design
-NCAA, NFL, MLB, NHL
-optional back light kits
-Indoor/Outdoor won't rust
-Comes with mounting hardware
-Easy install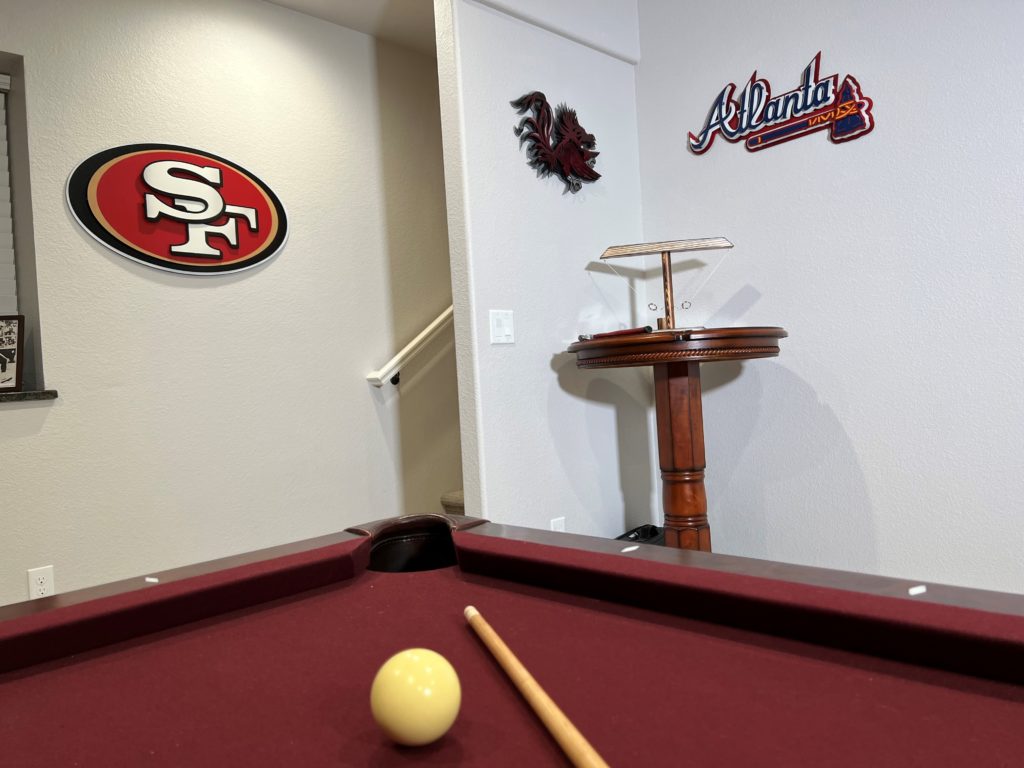 What Did We Think?
A few years back I picked up my first Hex Head Art piece, my South Carolina Gamecocks, it has moved with me across the country and has held up extremely well. It looks the same today as it did a few years ago. I really liked this piece of art and knew they had to have more teams to help get my basement looking the way I know it should.
Turns out they have tons of options for various sports and even multiple options per team. I am a huge San Francisco 49ers fan, so I got the XXL version to take up some more space on one of my big walls. It looks just like their logo and I love the size. This piece of art is bigger and comes with an anchor to install in the wall. We installed this with a power screwdriver in no time.
I also picked up the Atlanta Braves option that really stood out to me with the different colors and layers to it. This one is likely the most beautiful piece I have. This one came with two mounting nails and also installed in no time.
We have three, Hex Head Art, of these up now and honestly I LOVE them. I'm looking at some more blank walls and seeing if I can get some of the different options for my Gamecocks and 49ers. You may see more of these in my basement in future videos.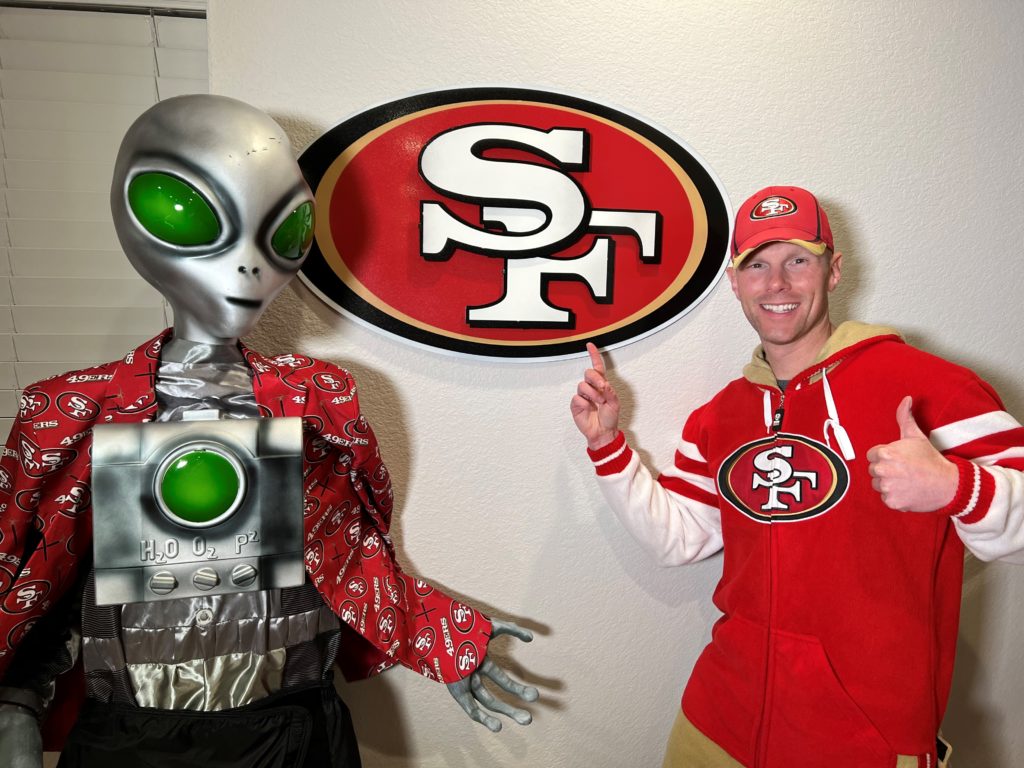 Conclusion
PROS: wide selection of teams and designs, easy to install, looks amazing and brings the fandom the area installed
CONS: would like to see the light kits have a rechargeable battery so you don't have to find a plug to light up your signs (note the lights are optional upgrade and not standard on all art)
Overall, we are big fans of Hex Head Art and look forward to adding a few more pieces this year to get our basement ready for the big game. If you're looking for that piece of art that will show your fandom and be the centerpiece of your man cave, or she shed I'd recommend checking out the selection that Hex Head Art has.
Learn more by visiting HEX HEAD ART.
Save 10% with PROMO CODE: TAILGATE
Find many amazing products that we've tested in our AMAZON STORE.
Thanks for reading our blog on the Hex Head Art Review. Let us know what you think and any questions. Check out our short video below and while you're on YouTube make sure you hit that SUBSCRIBE button!
Love learning about all the new products that we get to test? Take a minute and check out our latest PRODUCT REVIEWS.
We never get paid for our reviews, this way we can always keep it real with our fans. We were sent a sample to check out with the understanding that we'd give our honest opinions.
Written By: Luke Lorick 1/18/22