Bourbon barrels look amazing to me and I believe they have their place in all man caves and she sheds. We were lacking bourbon barrel furniture in our basement and knew that had to change. We came across Mystic Barrels and liked their style and pricing. We snagged a Mystic Barrels half bourbon barrel table as we get ready for our National Homegating Day and bring to you the Mystic Barrels Table Review.
Mystic Barrels Features
-Made from used bourbon and wine barrels
-18 inches high
-28 inch oak top
-Ability to customize the top
-70 pounds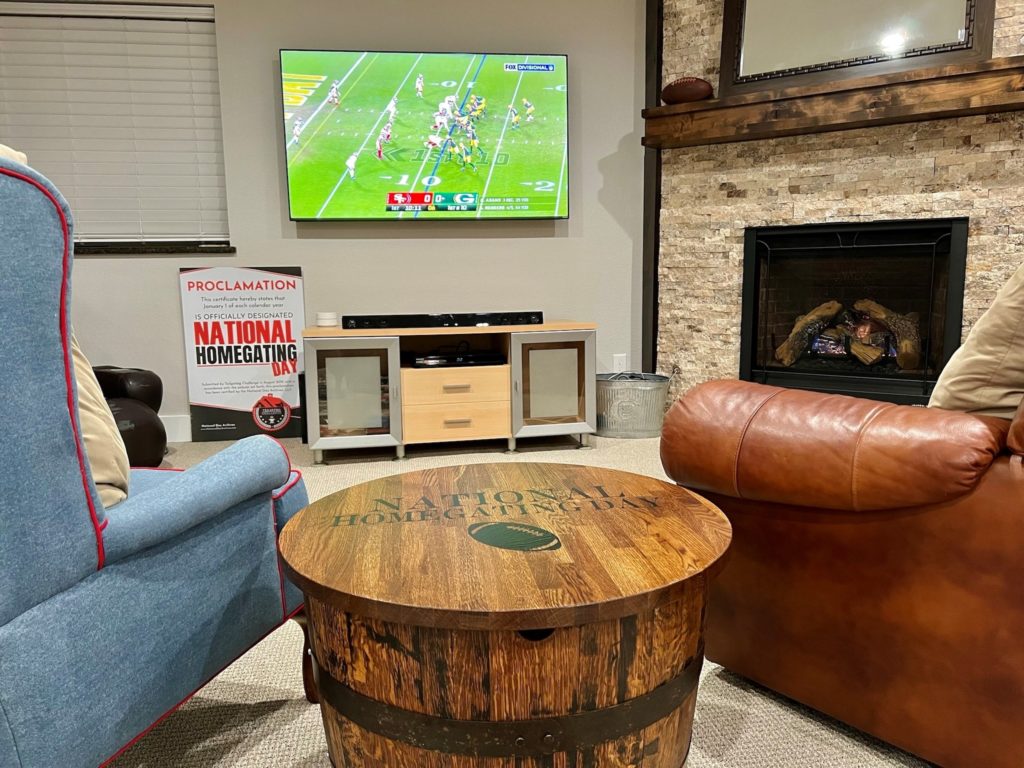 What Did We Think?
Let me set the stage, we had a pretty good table sitting down in our basement, but I knew that as the founder of National Homegating Day I had to do better. I need to showcase the coolest and most unique products to spark our fans to bring their best out when they bring the tailgating party to the house.
Back to the table. The table we had for most would have been totally fine, but as we work to build up the ultimate homegating basement I saw an opportunity to bring in the ultimate homgeating table, which I believe we found in the Mystic Barrels table.
This is a half barrel table that at the time of this review was selling for $275. It showed up and was pretty heavy, tipping scales at 70 pounds it took a little effort to get this downstairs to our basement.
Once we had it set up I knew I made the right decision it looked right at home between our chairs and the National Homegating logo on the top set it off.
When my wife came downstairs she was impressed, which doesn't happen easily, and that that table looks great especially against the leather chair we have beside.
I too was excited that I made this upgrade and got my first bourbon barrel in the basement.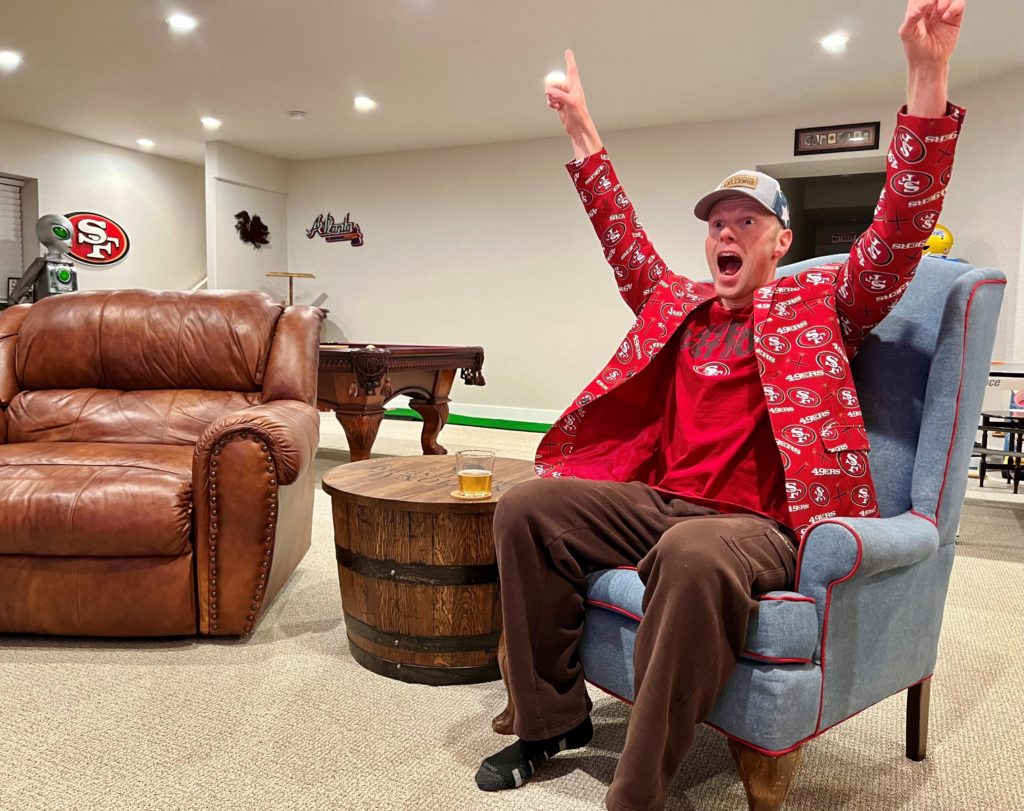 Conclusion
PROS: looks amazing, can customize the top, made from used bourbon/wine barrels
CONS: doesn't transform into a storage cabinet
Overall, if you have a table that you know needs to be upgraded let us help you with the decision and get a Mystic Barrels table. I'm happy and so is my wife, WINNING!
Learn more and get your own by visiting MYSTIC BARRELS.
Find many amazing products that we've tested in our AMAZON STORE.
Thanks for reading our blog on the Mystic Barrels Table Review. Let us know what you think and any questions. Check out our short video below and while you're on YouTube make sure you hit that SUBSCRIBE button!
Love learning about all the new products that we get to test? Take a minute and check out our latest PRODUCT REVIEWS.
We never get paid for our reviews, this way we can always keep it real with our fans. We were sent a sample to check out with the understanding that we'd give our honest opinions.
Written By: Luke Lorick 1/29/22