There are many things on your tailgating checklist to get ready for gameday, but is ensuring proper hydration one of them? It wasn't for me either until recently, when I learned more about NakedAde. Sure I'll throw a few bottles of water in the cooler, amongst the collection of craft beer, but that was as far as my hydration quest led. Once I learned the benefits of ensuring proper hydration, especially when out in the hot sun drinking adult beverages, I took note to add NakedAde to my tailgating checklist. Now let's see why they call it NakedAde and how it does in our Tailgating Challenge.
NakedAde Nutrition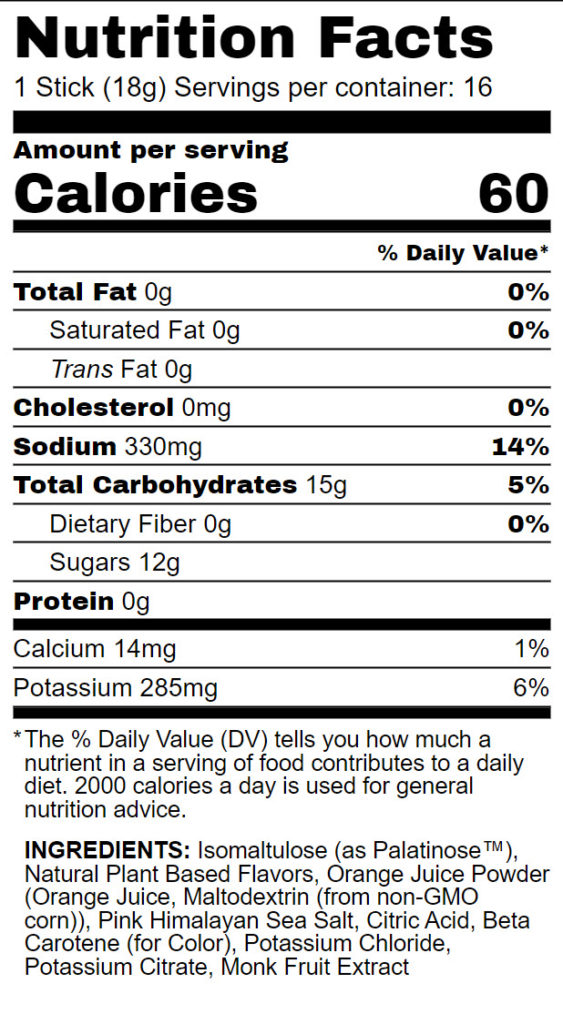 Why is it Called NakedAde?
Naked = Natural and that is what the team at Naked Nutrition is all about. We don't think about it, but so many of the sports drinks have artificial sweeteners, added sugars and other unnatural ingredients. The two things that stand out in the ingredient list of NakedAde is the Monk Fruit for sweetener and the Palatinose that is derived from beets, that is the carb source.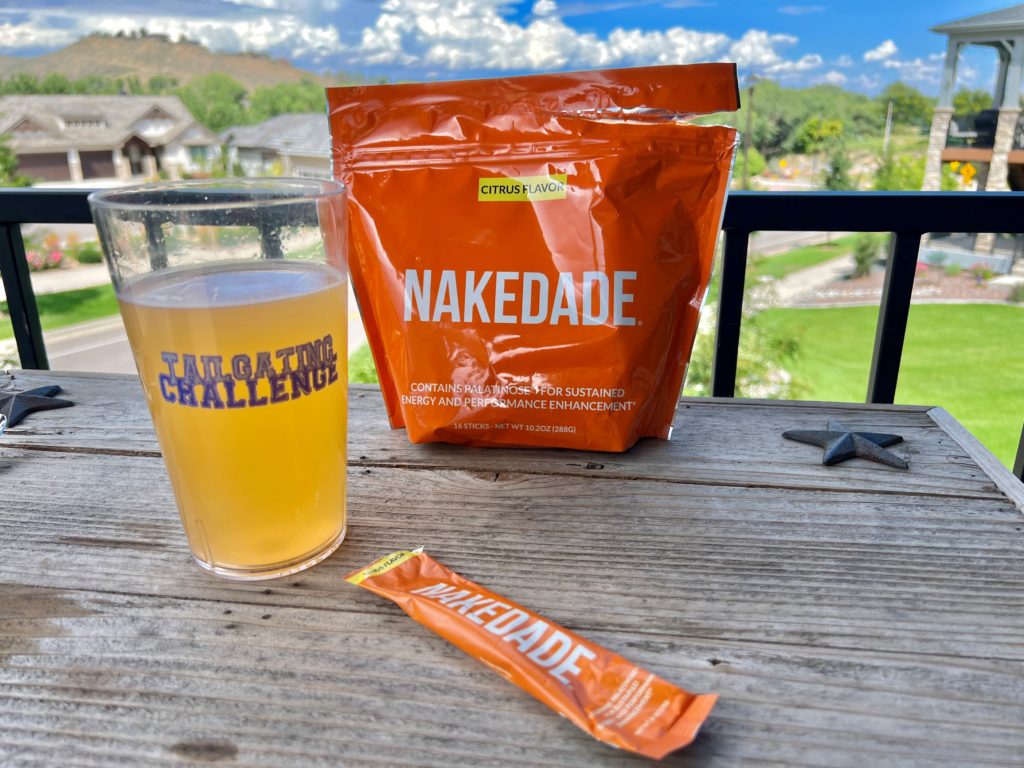 What Did We Think?
I took the NakedAde out to Wyoming and gave it a try after testing out a Robotic Quarterback (Watch HERE) and running routes on the field. The first impression is that it mixes pretty easily and has a refreshing citrus, orange flavor.
There are 16 sleeves per pouch and once you pour NakedAde into a glass of water (or your favorite beverage) you give it a good stir and all will mix up. With a lackluster stirring motion there will be some sediment at the bottom, but if you give it a good stir (see video below) then all will mix up perfectly.
The taste is refreshing and not overly sweet. One reason I don't drink some sports drinks is due to the added sugar and they taste overly sweet. This had a pleasant amount of sweetness thanks to the monk fruit.
Finally, I was able to try the citrus flavor but understand there is a blueberry lemonade flavor that also sounds delicious and I need to get my hands on it when it's back in stock.
Conclusion
PROS: easy mixing, good flavor, all natural ingredients
CONS: would love a tablet form if you don't have a spoon or shaker bottle
Overall, NakedAde made me think different about hydration for the tailgating party (and the next morning). I'll be keeping some NakedAde on hand for my tailgating guests to ensure they have the best time at our next tailgating party. While I wouldn't normally advise that you get naked at the tailgating party, this could be the one exception.
Learn more and get your own by visiting NAKED NUTRITION.
Thanks for reading our blog on the NakedAde Review. Let us know what you think and any questions. Check out our short video below and while you're on YouTube make sure you hit that SUBSCRIBE button!
Love learning about all the new products that we get to test? Take a minute and check out our latest PRODUCT REVIEWS.
We were sent a sample to check out and complete this review.
Written By: Luke Lorick 8/16/22