Pop A Shot is a classic basketball arcade style game that many have in their home, but now it's time to take it tailgating! Pop A Shot knew it was time to get their game outdoors and created the Pop Up Game version of the classic basketball arcade game. We loved the original and if we can play outside its even more fun. Let's see how the Pop A Shot Pop Up Game review does in our next Tailgating Challenge.
Pop Up Game Features
Frame: Sturdy 1" diameter steel tubing with a powder-coated to finish to stand up against rust and chipping
Ball return ramp: Heavy-duty nylon. Made long enough to relieve tension, but short enough to stay taut, so your basketballs never get too far from your shooting pocket.
Rims: 12" diameter; folds flat to the backboard
Netting: Includes 1 rim net and side nets to catch and contain any misses
Backboard: 29 inches wide x 21 inches tall x 0.5 inch thickness
Scoring: Features 2 digit scoring with proprietary infrared scoring sensor that correctly registers over 95% of shots
Power: Requires 3 AA-batteries, with built in battery saver feature that kicks in after 5 minutes of inactivity (batteries not included)
Balls: includes three (3) Size 7 mini basketballs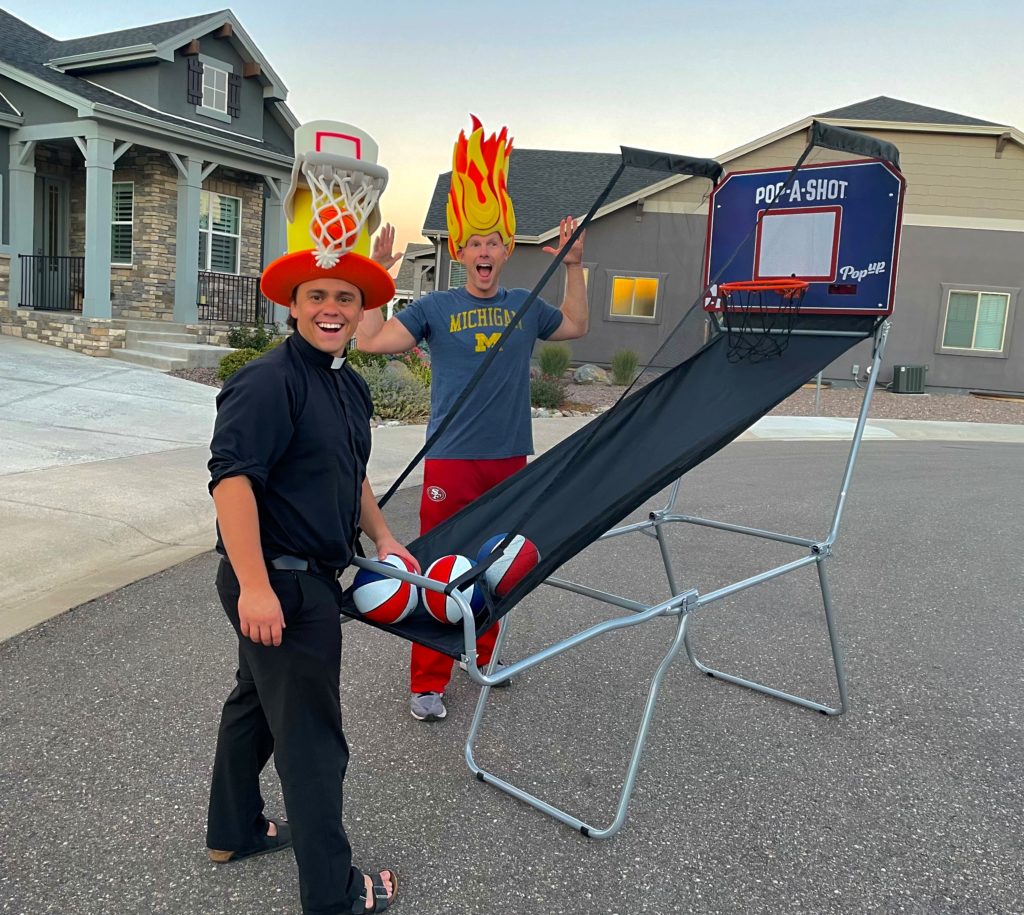 Setting Up Pop Up Game
The set up instructions advise it will take about 30-60 minutes and has step by step directions in the included manual. This is a game that you only have to put together once and then you can start folding it up and taking it to your tailgate.
They recommend 2 people to assist in putting this game together. I put it together with only me, myself and I. I was able to put this game together by myself, but can see that it would cut the time in half if you had a partner.
It took me about an hour to to put the Pop A Shot Pop Up game together. It has all the tool and parts needed to put together, but I would recommend a power screw driver to help attach the rim to the backboard.
The instructions were helpful and I would advised working to follow them step by step. If you get hung up Pop A Shot can help you out or shoot us a message.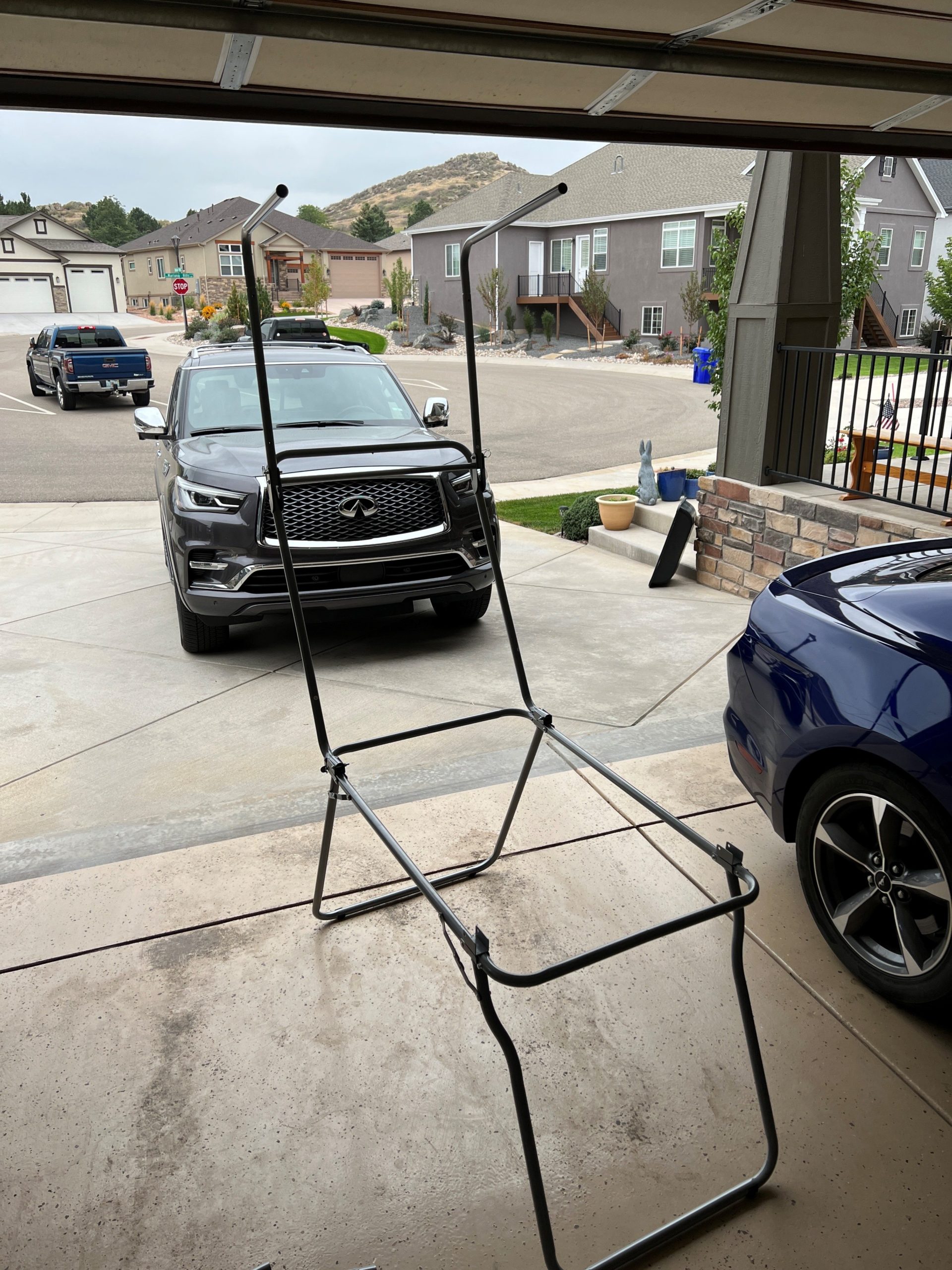 What Did We Think?
Once we had the game set up and found 3 AA batteries (not included) to put in the electronic section it was time to play. The first round I played I scored an 81, not too bad!
The game comes with 3 basketballs for gameplay. I cut the power switch on in the back and the countdown was on 5,4,3,2,1 then the balls started to fly. You get 30 seconds and every 30 points you score you get more time added. When the game is over you can make another basket and the game will start another round.
The ultimate Pop A Shot goal is to get into the century club. This means scoring 100 points in a single game! I was able to achieve this and now I CHALLENGE you to do the same!
When you're ready to move the game it will fold up in 60 seconds and goes into a carrying case. The total weight is 17.5 pounds.
Make sure you watch the video at the end of the blog to see how it plays, folds and gets into the carrying case.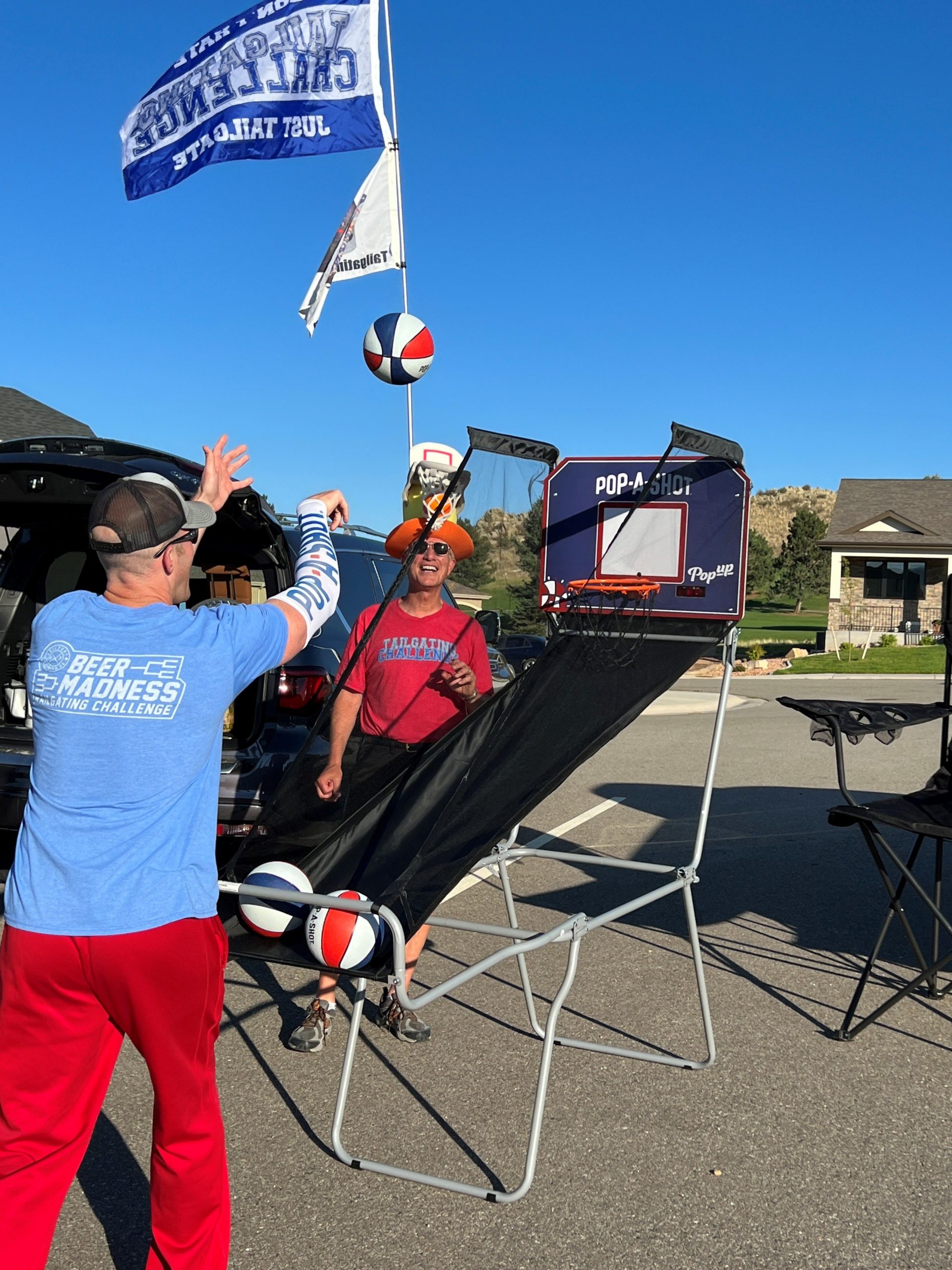 Conclusion
PROS: super fun (I may play too much), portability to now take outside the home
CONS: one of the zippers on the carrying case broke the first time I used it (I'd recommend a slightly larger case as it came off due to forcing it closed)
Overall, this is one of my favorite games I've tested. I play a round whenever I walk by it (Trying to get to the Century Club again)! If you love basketball and want to take the classic game of Pop A Shot on the road then I'd recommend you take a 'shot' on the Pop Up Game from Pop A Shot.
Learn more and get your own by visiting POP A SHOT.
Find many amazing products that we've tested in our AMAZON STORE. A little bit of every purchase goes back to help support our honest reviews of the products you love.
Thanks for reading our blog on the Pop A Shot Pop Up Game Review. Let us know what you think and any questions. Check out our short video below and while you're on YouTube make sure you hit that SUBSCRIBE button!
Love learning about all the new products that we get to test? Take a minute and check out our latest PRODUCT REVIEWS.
We never get paid for our reviews, this way we can always keep it real with our fans. We were sent a sample to check out with the understanding that we'd give our honest opinions.
Written By: Luke Lorick 9/15/22