I use a backpack everyday. One to go to the gym and one to go into work. I even use backpacks to put drinks in and walk around tailgates. I've used many different types of backpacks in my day, but they all seem to be pretty basic in style. That is, until I met the Star Sports Backpack.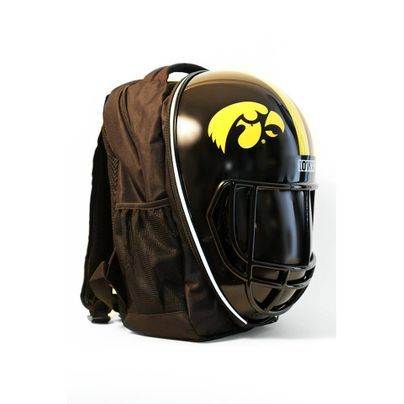 The Star Sports Backpack is a backpack that has a team helmet on the back end of end. Not just a pretty picture of a helmet, but an actual helmet. It has many compartments and even reflective material on the outside for safety. The main selling point of this backpack, again is the GIANT helmet on the back of it.
I got one of these Star Sports Backpacks sent to me in my favorite team: South Carolina Gamecocks (alumni 2004). When I pulled it out of the box I stared at it for a moment to admire how different it was. If you know me, then you know I love things that are different and this backpack is just that. I describe the Star Sports Backpack as a regular backpack that someone sliced a giant football helmet in half and then stuck on the rear of the backpack. The helmet looks awesome and is solid. This is great because it can protect the contents of your bag. Think about your precious laptop not getting a scratch on it, should the bag take a tumble.
Let's check out the storage in the Star Sports Backpack (see the video as I open it up below) There are two bottle holders on the outside of the backpack. When you unzip it there is a laptop slot and then many more pockets to stash all of your goodies.
Again, the best part of this Star Sports Backpack is the team spirit that this backpack SCREAMS right when you put it on. I've worn it a few times and get plenty of looks and comments about it. I could only image if I wore it back in South Carolina vs. out here in Texas. If you don't like people looking at you and/or speaking to you then please do not order this backpack.
PROS: Most unique backpack I've seen, big time team spirit, hard helmet helps protect contents.
CONS: Wish it was insulated to be a cooler too.
Overall, if you're looking for a fun new backpack and want to support your favorite team, then its time for the Star Sports Backpack.
Get yours HERE