We always wear a jacket when we are cold, but why is there not a jacket for our legs? Now there is! May we introduce you to the MOZY. The MOZY was made to keep you warm below your waist. Now let's get into the MOZY review.
When I first started to see the MOZY pop up on my social media feed I thought it was another gimmick product that would be a bust, just being honest. I was hearing good things about peoples experiences with the MOZY, so I figured I needed to get my hands on a few of them to put them to our Tailgating Challenge. Let's first take a look at some of the features of the MOZY.
Features
Sustained Heat Retention
Weather Resistant
Machine washable
Ability to customize with patches
3 pockets
Packs into itself for easy storage
Fleece lined interior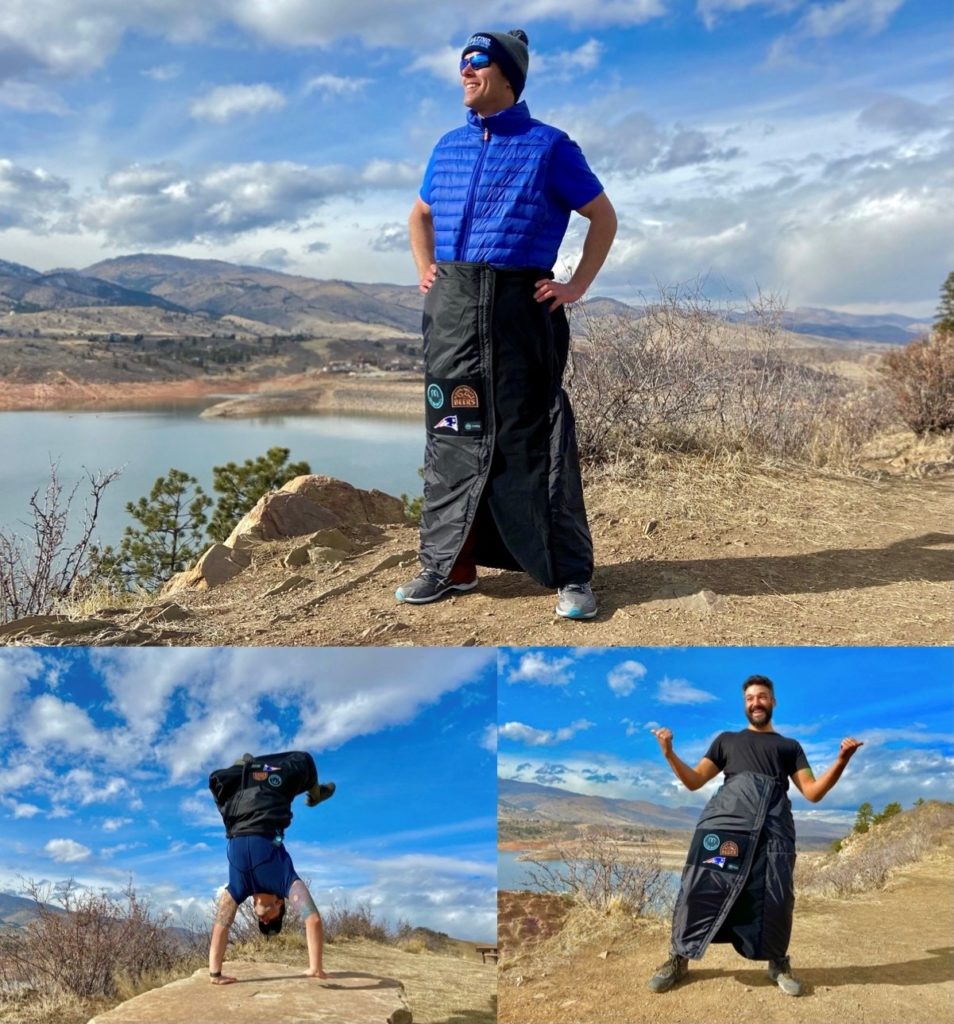 The Mozy Testing
We first did a proper unboxing of the Mozy (see the video below) to find that they had included multiple patches to customize the Mozy as well as a MOZY facial covering. We got our MOZY out of the box and quickly put it on to see how it felt.
The first thing I noticed was that the velcro on the MOZY is top notch. It attaches firmly and holds tightly even if you're moving around. I also noticed the outside shell looked like it was ready for any precipitation that may fall from above. One of the tests we did was throwing a full glass of water on the MOZY to see how it repelled the water. It did awesome! I compared it to putting Rain X on your windshield and watching the water bead up and fall off.
The fleece lined interior was cozy and kept a ton of my body heat in the MOZY. You can also adjust the amount of velcro that is attached to give yourself more mobility. We did some jogging, jumping jacks and even hand stands to show the MOZY is not just for sitting down. I'll say that while you can be active in the MOZY you won't actually wear this if you're playing a sport or running for a longer distance. You don't get full range of motion on this and you'll likely be too hot if you're working out hard with a MOZY on. Did I mention this things retain heat pretty dang good?
The day before I shot the video review, below, I was sitting in sub freezing temperatures around a table top fire. I learned that the top half of my body was staying warm, but the bottom half was cold, especially sitting on a metal chair. I knew this was a perfect situation for a MOZY.
When you're done with the MOZY find the deep pocket on the front and then turn the MOZY inside out and tuck it into this pocket. This will make it portable and easy to store.
Conclusion
PROS: warm, multiple pockets, ability to customize with badges, weather resistant, portable
CONS: only comes in one color
Overall, this is a product that delivers on exactly what they claim. My original thoughts about it being a gimmick were unfounded and I stand corrected. I have two of the MOZYIES in my house that I now give to guests who want to sit outside and need that extra layer of warmth to properly enjoy their evening. This is a product that will get used more often than I thought in my house in Colorado. If you live in a colder climate, make sure you check this out.
Are you ready to get the Mozy? Check out their website HERE.
Thanks for reading this far. If you have any questions about our The Mozy Review please leave a comment below and we will get back to you.
Love learning about all the cool, new products that we get to test out? Take a minute and check out some of our latest PRODUCT REVIEWS.
We NEVER get paid for our reviews. This ensures we can keep it real and you can trust what we share. We were sent a sample to test out with the understanding that we'd give our honest opinion.
Written By: Luke Lorick 1/24/21