When you slide into you car on a cold day and hit the heated seat button it's such a cozy feeling. Now you can have a heated seat almost anywhere with this heated chair insert. From your tailgating chair, to the bleachers or even your boat you can keep your buns warm. Let's get cozy and read on in the Chaheati heated add-on review.
Chaheati Features
Attaches to existing camp-style chairs with hook-and-loop fasteners
Woven heating technology
Includes 11.1V lithium rechargeable battery and charger
Push-button temperature control
Three temperature settings
Weight: 1.6 lbs
Dimensions: 11" x 9" × 3"
Heat up to 130+ degrees
4 plus hours of heat
Water Resistant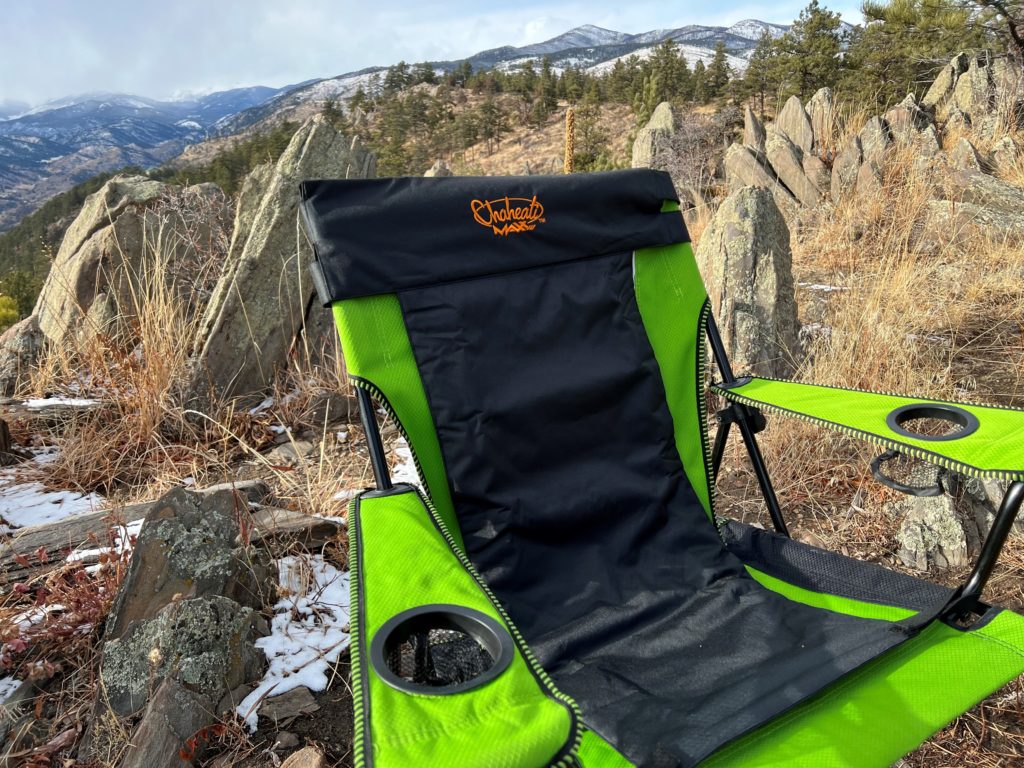 What Did We Think
We have been fans of Chaheati for years, as they were the first heated chair that we ever tested. They have since moved on to make the heated chair insert that we are discussing today, so that any of your tailgating chairs can convert into a heated chair!
The heated chair insert is lightweight, easy to transport and heats up FAST! We were impressed that once we cut the heating element on it was starting to warm up in a little over 10 seconds!
In addition to heating up fast, it warms your buns up very nicely. I'd rate the heat for your bottom as great. The heating element for your back was good, but wasn't as toasty as what we felt on our rear.
We tested this on a variety of different sized tailgating chairs, chairs in our home and even in a vehicle. While we can't say that this will work for every application, it worked on quite a few applications for us. The adjustable velcro straps at the top and bottom helped secure it to numerous chairs.
We have a few tailgating chairs that we love and were able to convert them into heated chairs with this heated chair insert.
Conclusion
PROS: heats up fast, multiple uses, can charge your phone, excellent heat on the bottom panel
CONS: attaches easier to some seats/chairs than others, the heat on back is 'good' compared to the 'great' rating of the bottom pad
Overall, this is a simple way to turn almost any seat into a heated chair. If you love your heated car seat and wish you could have a heated seat everywhere you go, then look no further.
Learn more and get your own by visiting HERE
Stop by our 1 stop tailgating shop to find hundreds of the products that we love all in one place: AMAZON SHOP.
Thanks or reading our blog on the Chaheati Heated Add-On Review. Let us know what you think and what questions you have. Then check out our short video below showing off this heated chair insert. SUBSCRIBE to our YouTube after you watch:)
Love learning about all the fun products that we get to test? Take a look at some of our recent PRODUCT REVIEWS.
We NEVER get paid for our reviews. This way we can always be real with our fans. We were sent one sample to test with the understanding that we'd give our honest thoughts.
Written By: Luke Lorick 1/4/22