Pumpkin Spice you either you love it or hate and I LOVE it. I've tried a variety of Pumpkin Spice items from pumpkin spice beers to protein cookies. Speaking of protein how about pumpkin spice protein shakes? I have been a protein shaker drinker for over 20 years and when I found out there was a Naked Shake Pumpkin Spice protein powder I had to try it. Let's see how the Naked Nutrition Pumpkin Spice Protein Shake Review does in our Tailgating Challenge.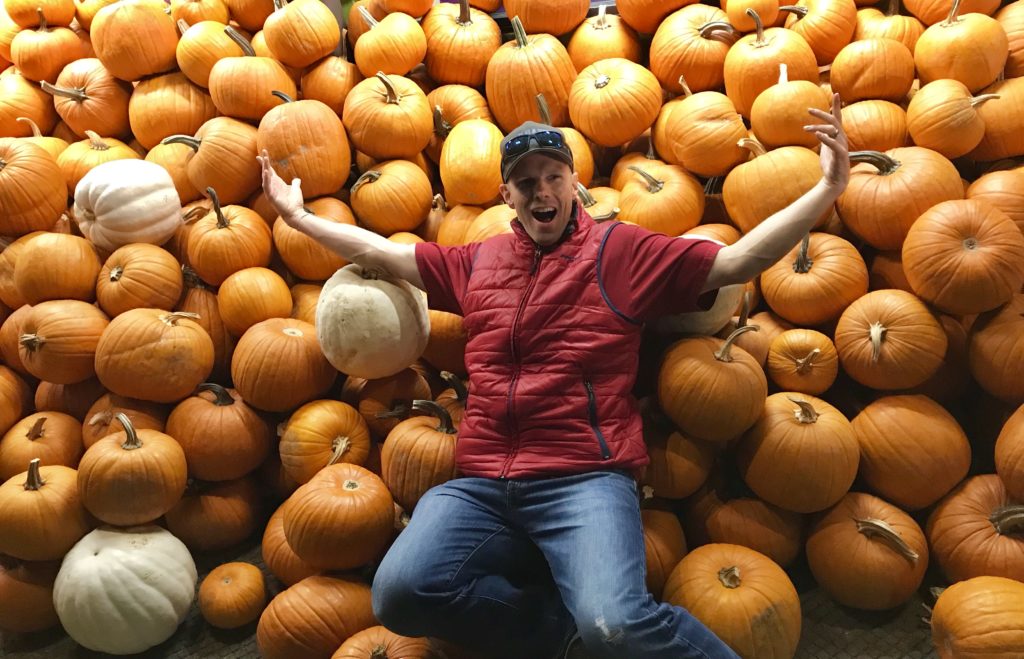 Pumpkin Spice Protein Nutrition
-120 Calories per serving
-Pea Protein
-Vegan
-20 grams of protein per serving
-3 grams of sugar per serving
-MCT Oil and cinnamon are the top ingredients behind pea protein
What Did We Think?
I have previously tested out the NakedAde electrolytes to see how they would help with preventing and getting rid of hangovers (see the full review HERE). I knew the quality of the products that Naked Nutrition is known for and was stoked when I saw they were bringing out a limited edition pumpkin spice flavor. I must add, only while supplies last!
First, lets get right into the smell. Be careful you don't want to inhale a bunch of protein powder! This has nice notes of cinnamon with a subtle hint of pumpkin, on the nose.
Next, how does it blend? Our blender had no issues getting this blended up. Shaker bottles do ok. One thing to note that there could be some settling on the bottom of your cup depending on how well you blended it.
Taste. I was impressed. I'm a little bit of a pumpkin spice snob and was pleasantly surprised with the cinnamon and pumpkin flavor. It went down smooth with nice flavor even when blended with water. The taste was better than I anticipated.
Finally, how did I feel after? I ask this question since there are some protein powders that give you some 'bubbles' after consuming. This was a totally clean feeling after I consumed this pumpkin spice protein shake. They pride themselves on this and I can confirm the same.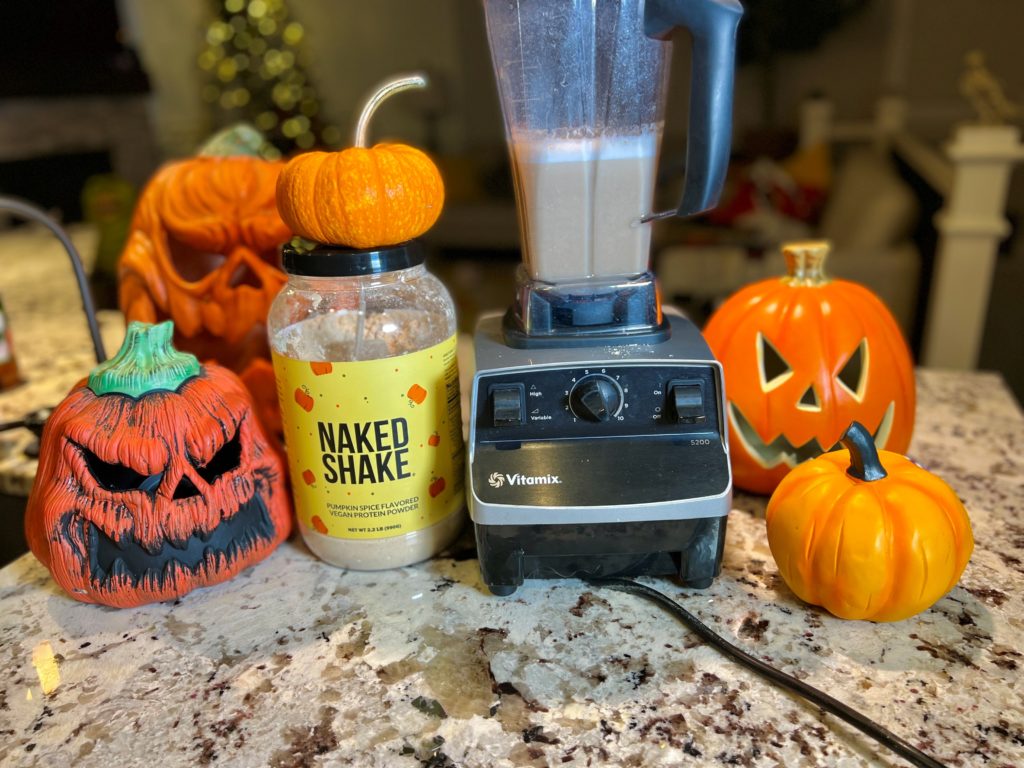 Conclusion
PROS: smells and tastes great, easy on the stomach
CONS: blend well or some could settle on the bottom of your glass
Overall, I geek out over fall and Halloween season and now my protein shakes can fit my love of the season. If you want quality protein with a great pumpkin spice flavor its time to get this Naked Shake!
Learn more and get your own by visiting Naked Nutrition.
Find many amazing products that we've tested in our AMAZON STORE. A little bit of every purchase goes back to help support our honest reviews of the products you love.
Thanks for reading our blog on the Naked Nutrition Pumpkin Spice Protein Shake Review. Let us know what you think and any questions. Check out our short video below and while you're on YouTube make sure you hit that SUBSCRIBE button!
Love learning about all the new products that we get to test? Take a minute and check out our latest PRODUCT REVIEWS.
We never get paid for our reviews, this way we can always keep it real with our fans. We were sent a sample to check out with the understanding that we'd give our honest opinions.
Written By: Luke Lorick 10/19/22