Wood pellet grills are all the rage, but a nice smoker grill can be expensive. I wanted to find a quality wood pellet smoker that wouldn't break the bank and came across this Ozark Wood Pellet Grill. If you're ready to let the smoke roll and keep some cash in your wallet, or purse, let's get into the Ozark Wood Pellet Grill Review.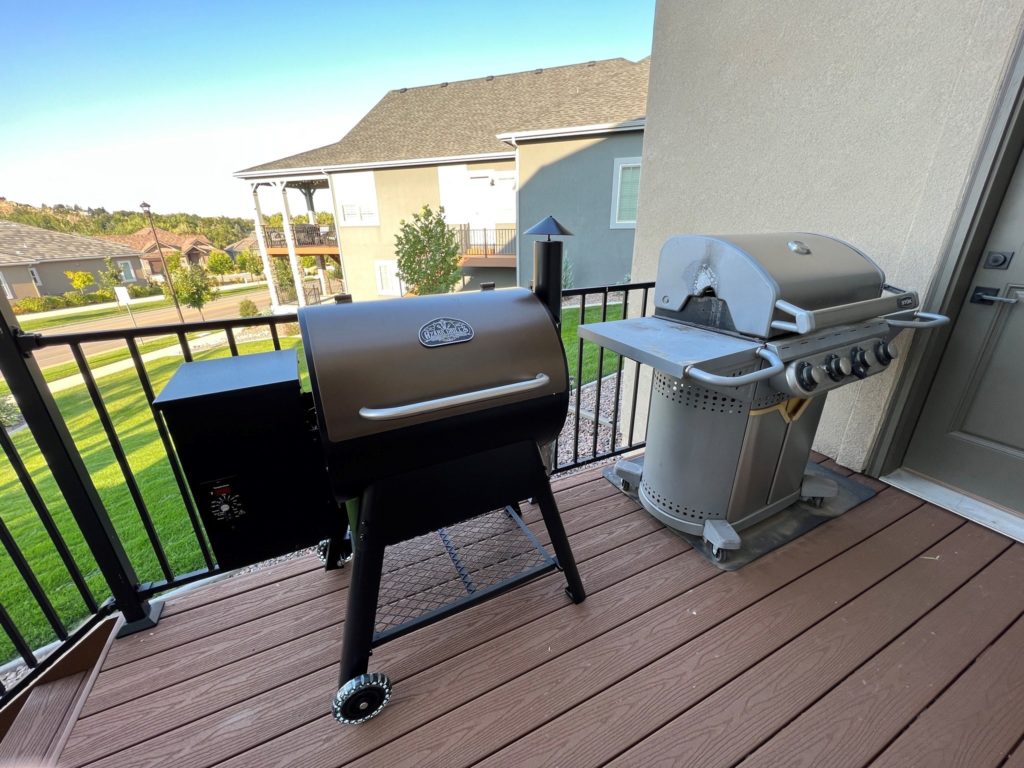 Ozark Grill Features
-Multifunctional 8-IN-1 Wood Pellet Grill and Smoker
-Large Capacity Hopper- holds 23 pounds of wood pellets
-570 square inches of cooking surface
-Electronic AUTO-Start Ignition
-Range of 180-450 Degrees F
-Wheels for portability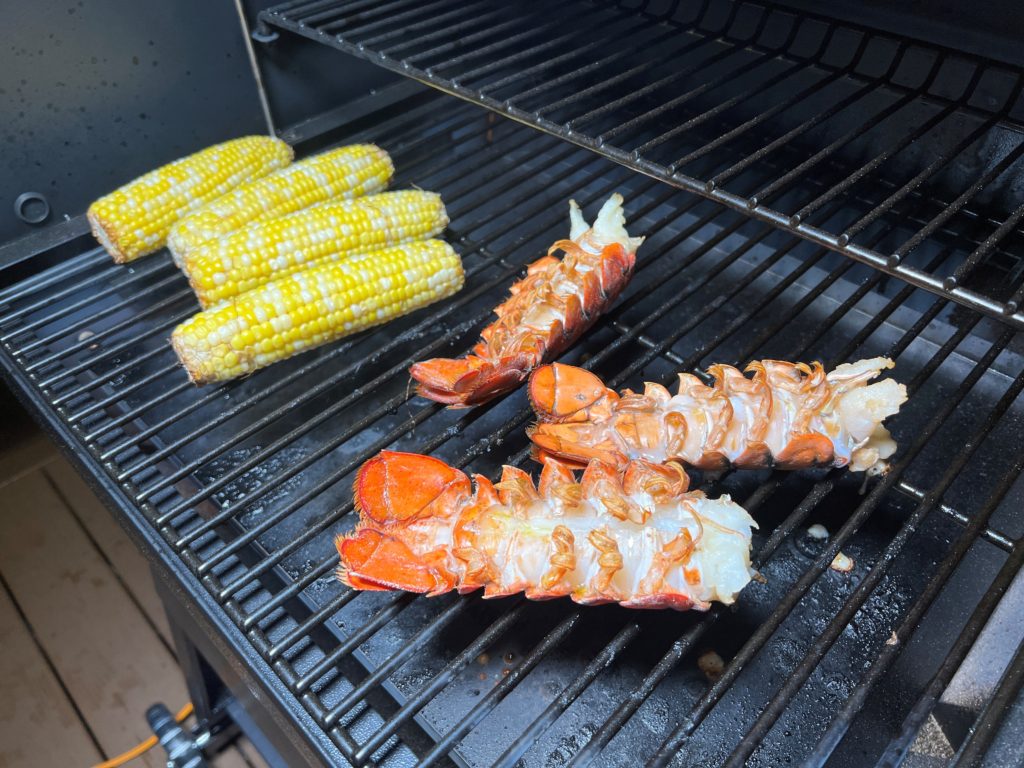 What Did We Think?
Step one: You have to put it all together. This is always the least fun part of any new grill. It arrived, from Amazon, in an undamaged box and all the parts were included. It can be put together in about an hour. If you get a friend to help it can go faster. You can promise them some good food once it's all set up:)
Now that you have it all together let's get it fired up. For those new to wood pellet grilling you will need a power supply for the grill. You can plug directly into a home electrical outlet, or a portable power station.
Once you've got it powered up, flip the power button on and twist the knob to smoke and let the smoke start to roll. Did we forget to tell you to put the wood pellets in the hopper first? Please put the fuel source in before trying to cook. We tried multiple brands of wood pellets and all were effective.
After the smoke has started to roll turn the dial to your desired temperature. The smoke will die down as it heats up.
We did numerous smokes over a 2 month period and each smoke we got a little bit better and more dialed in. Our last smoke we did smoked lobster that my wife said was the best lobster I had ever made, so winning!
The one area of feedback for this grill was that the auger was a little bit louder than some other models. Note a grill cover does not come with this but we ordered one on Amazon that fit perfectly.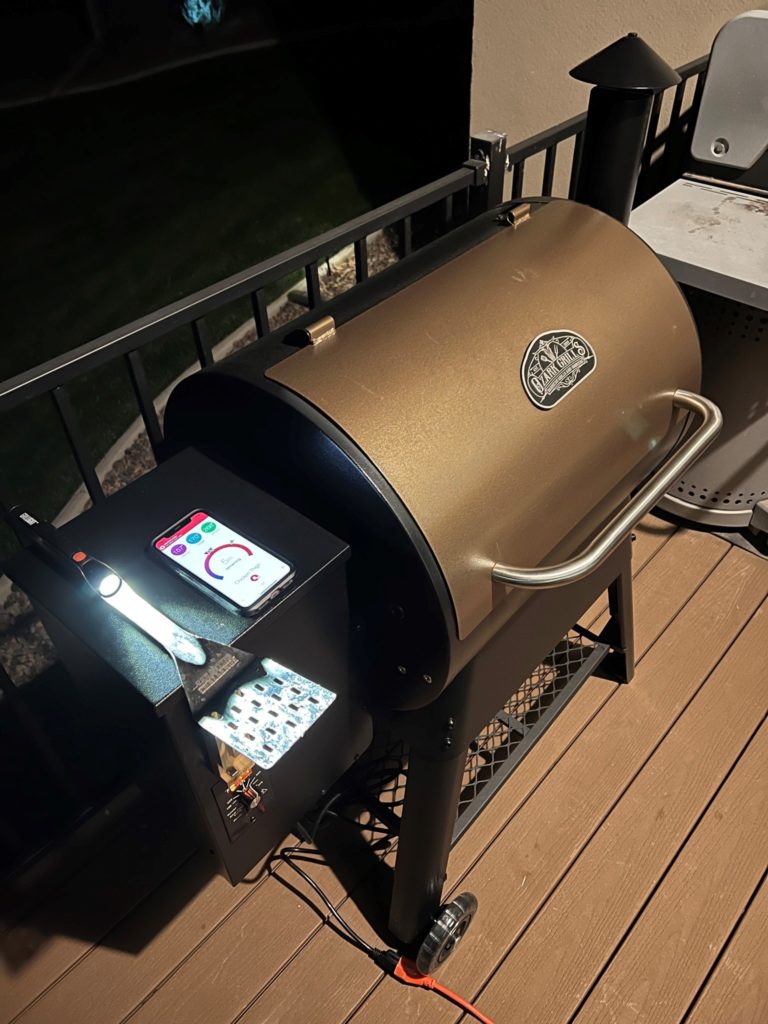 Conclusion
PROS: economical wood pellet grill ($399 at time of review) easy to use
CONS: slightly louder than other wood pellet smokers
Overall, if you're looking for good value wood pellet smoker this could be the wood pellet grill for you. After a few months of use it's been holding up well and I saved a few bucks to buy that lobster I put on the grill.
Find this an many amazing products that we've tested in our AMAZON STORE. A little bit of every purchase goes back to help support our honest reviews of the products you love.
Thanks for reading our blog on the Ozark Wood Pellet Grill Review. Let us know what you think and any questions. Check out our short video below and while you're on YouTube make sure you hit that SUBSCRIBE button!
Love learning about all the new products that we get to test? Take a minute and check out our latest PRODUCT REVIEWS.
We never get paid for our reviews, this way we can always keep it real with our fans. We were sent a sample to check out with the understanding that we'd give our honest opinions.
Written By: Luke Lorick 12/2/22