What tailgating party is complete without a great grill? There are a myriad of grills on the market and we've tested quite a few portable grills and are always on the look out for something that will make incredible tailgating food. What if we told you there was a collapsible and expanding grill that had multiple levels to make you the ultimate grillmaster at your next tailgate get together. This grill can also convert into a fire pit! Want to learn more? Read on in our Aquaforno Grill Review.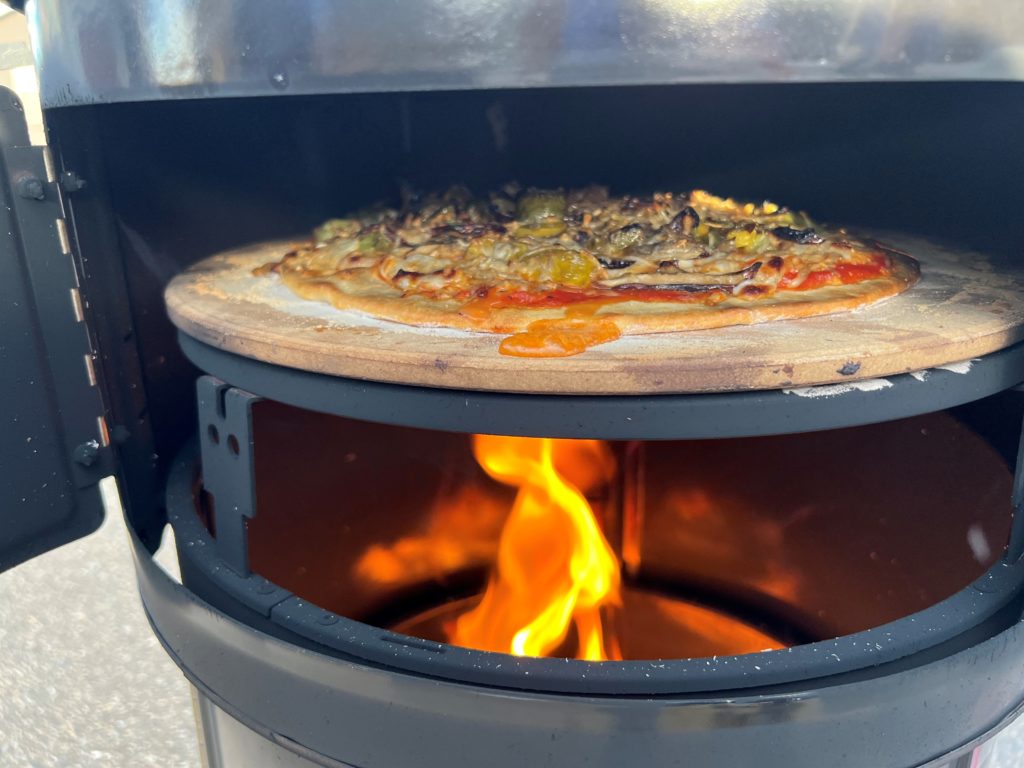 Features of Aquaforno Grill
-Collapsible/Expanding
-Heats to over 600 degrees F in minutes.
-Can use wood or charcoal for fuel
-Converts into a fire pit
-3 levels of cooking fun
-Ash Tray, Grass Pad, Carrying Case, Grilling Gloves, Pizza Stone are included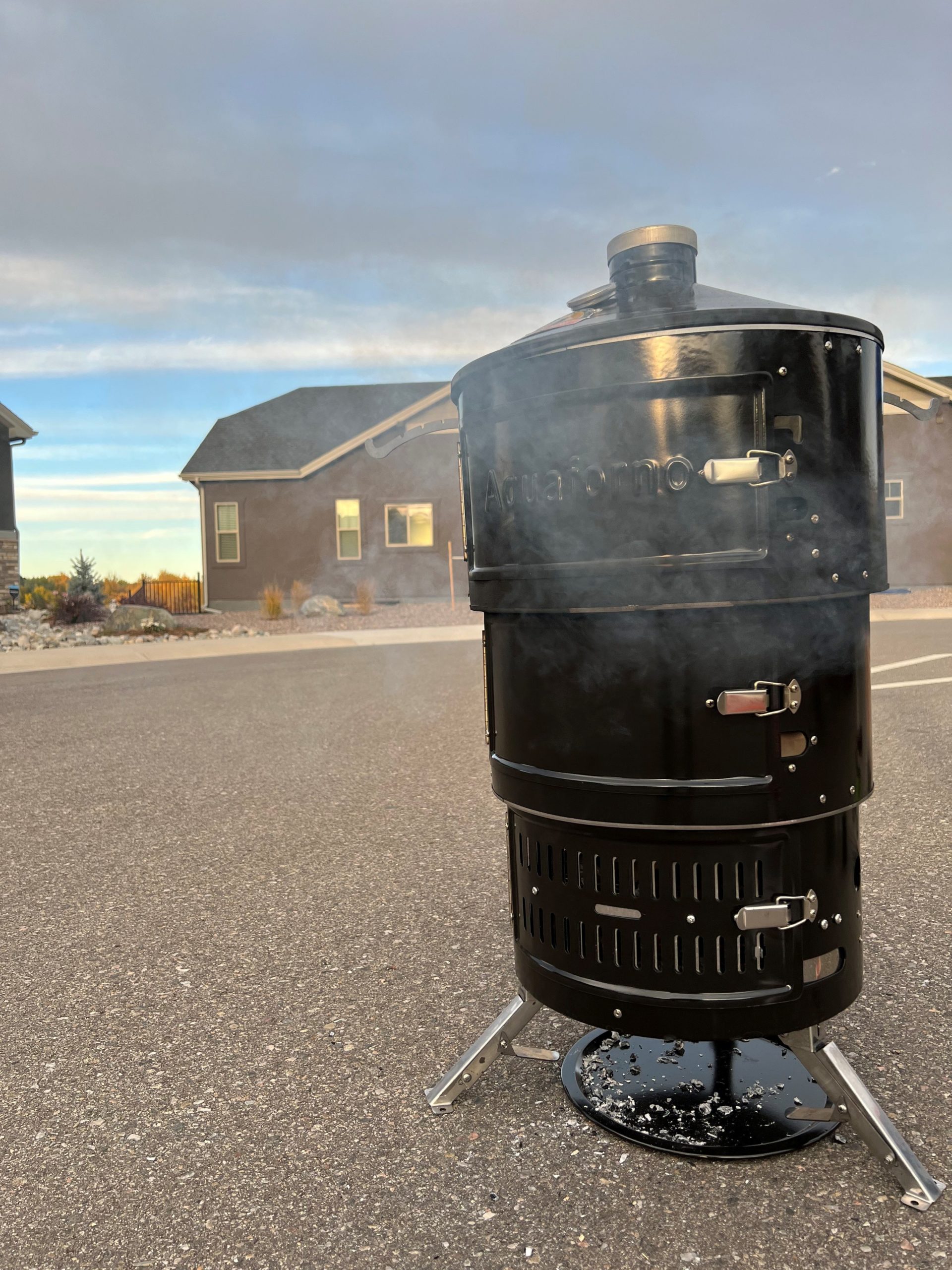 Aquaforno Grill In Action
The first thing I think about when I get in a product like this is: how much time is this thing going to take to put together. I was pleasantly surprised as in about 10 minutes I was ready to grill.
The Aquaforno grill has three levels and we used it with the fuel going in at the bottom, the middle was a good grilling section and the top section we used for some wood fired pizza. Each door has a clasp to shut it tight, but be careful as these will get insanely hot once you fire this up. Luckily this comes with awesome grill gloves that I'd recommend you have on when you are doing anything on the Aquaforno Grill.
The grill is unique, as it can collapse or expand to make portability easier. To expand the grill you twist and pull up. Once you get to the next level you will twist it again to lock it. Reverse the steps when collapsing the grill.
Our plan to test this grill was to make both a pizza and then steaks back to back on this grill. I say back to back as the wood fired pizza needs a higher temp than what we wanted to cook our steaks at.
The Aquaforno grill has various vents on the bottom and sides that you can open up to increase air flow. This air will help get the internal temperature up, quickly. After lighting up some apple wood we were shocked to see this grill at 600+ degrees in temperature in minutes! Pro Tip: since this gets up to temperature fast, be ready to use it. With the high temps your fuel will burn fast, so don't waste it.
Let's Get to Cooking!
We slid the pizza on the included pizza stone and then checked on it about 5 minutes later and it was almost ready. Ours cooked about 7-8 minutes to get done. Make sure you put some flour/corn starch on your pizza stone before, or you'll struggle to get the pizza out. I do wish the door was a little wider so you could slide the pizza stone out, if needed.
Pizza's done now on to the steaks. The grill was so hot that we just left the lid off and started cooking steaks with the top removed. There are included grill grates that the steaks went on and they too got the smoked, wood fired flavor seared into them.
Taste testing time! OMG we knocked it out of the park with both the pizza and the steaks. Our guests all raved about how good they were. The flavor the wood fire added was incredible. We like to think our skills on the grill was what made this epic, but we know the Aquaforno grill played a big role in the delicious food we all ate.
It's a Fire Pit Too?
Yes! This versatile grill can transform into a fire pit too! At this point what can it not do? The fire pit portion is the bottom level that we were putting our fuel into when cooking out earlier. I disconnected the top two levels so the bottom level was now by itself. When using as fire pit make sure you close up the bottom vents, for easier clean up later.
Remember the base has some vents so you can adjust these and that will help with the burn/smoke. I would also recommend taking out the grate that we had in the bottom when cooking and let it be a fire bowl.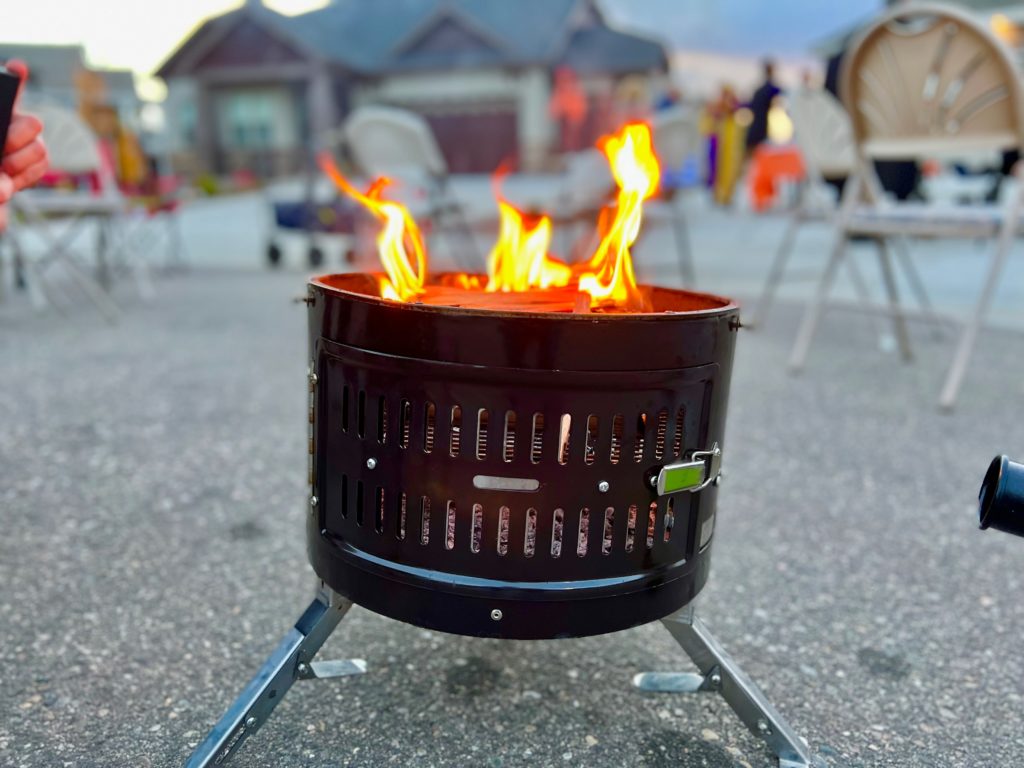 Conclusion
PROS: heats up fast, collapsible/expandable, 3 levels, converts to fire pit, adds great flavor to food
CONS: the exterior gets extremely hot so you need to be careful
Overall, this one of the most unique grills we have ever tested. Just looking at this grill you'll have people come up and want to learn more about it. When they taste the food that comes off the grill you'll never forget the looks on their faces.
Learn more and get your own by visiting AQUAFORNO.
Support us and visit our one stop tailgating shop AMAZON STORE.
Thanks for reading our blog on the Aquaforno Grill Review. Let us know what you think and any questions you have. Now go watch our video showcasing this unique grill and while you're on YouTube hit that SUBSCRIBE button!
Love learning about all cool products that we get to test out? Take a minute and check out some of our new latest PRODUCTS REVIEWS.
We never get paid for our reviews. This way we can keep it real with our fans. We were sent a sample to test out with the understanding that we'd give our honest thoughts.
Written By: Luke Lorick 11/3/21