Beer Pong and Cornhole are two iconic games that have been entertaining tailgaters for years. Normally, you would need a beer pong table and a set of cornhole boards in order to enjoy both at your tailgate, but that is all about to change with the Beer Pong Toss Game. Now the Beer Pong Tables can transform into cornhole boards! Read on in our Beer Pong Toss Game Review.
Beer Pong Toss Features
-2 Transforming tables included
-Ability to customize your graphics
-Cornhole bags included
-Beer pong cups/balls/racks included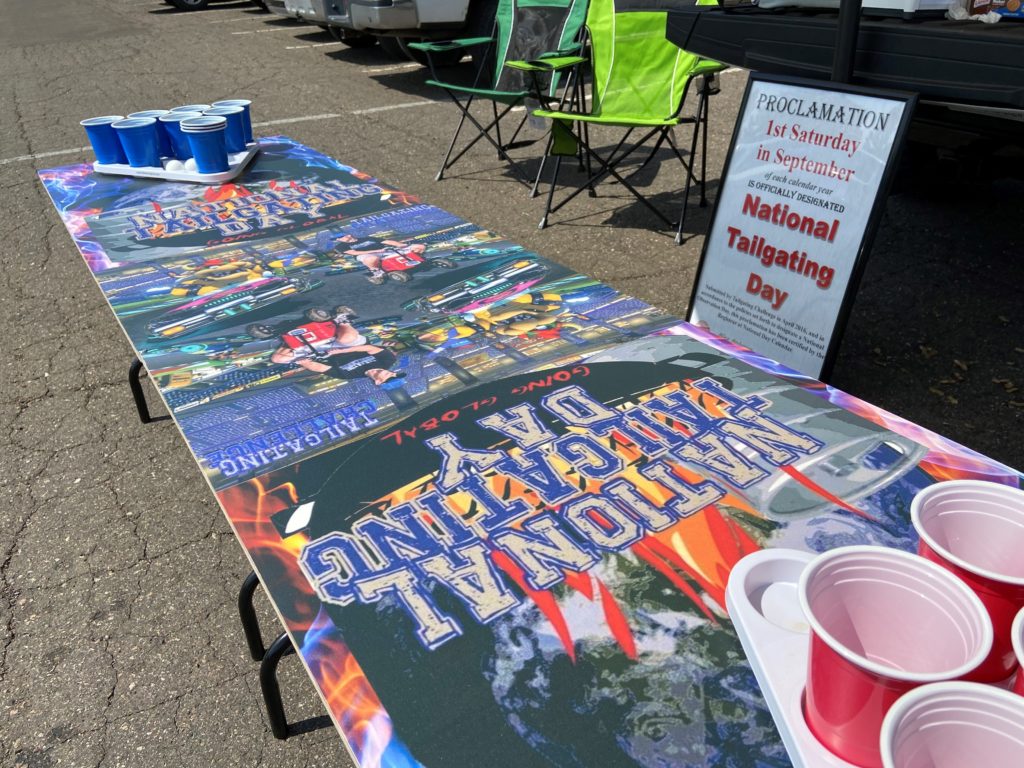 What Did We Think?
When these convertible boards came in I was stoked as the custom graphics on the board looked amazing! They passed the eye test and I will recommend other brands get some custom beer pong toss boards to showcase their brand in a fun way.
Eye test check and now it was time to see how easy the transformation is. When you're setting up the beer pong table you will extend the two metal legs underneath and lock them into place. Then place the beer pong rack over the hole on the board and push the two table together. Then we let the balls fly and it played just like normal beer pong, but the boards looked better:) There was a rough spot underneath the board and I actually got a splinter setting the boards up. Additional sanding under the boards will be win to prevent any tailgating injuries.
Now it's time to convert the beer pong table into cornhole. Turn the board on it's side and fold both metal legs up. Then you'll extend the two wooden legs and it's time to get your cornhole on. The boards play very similar to other boards we have in our arsenal. The boards allow some slide when the bags land too.
These board do weigh more than your standard cornhole board, likely the added metal legs. These are still pretty easy to maneuver, but for some it could require group lift/set up.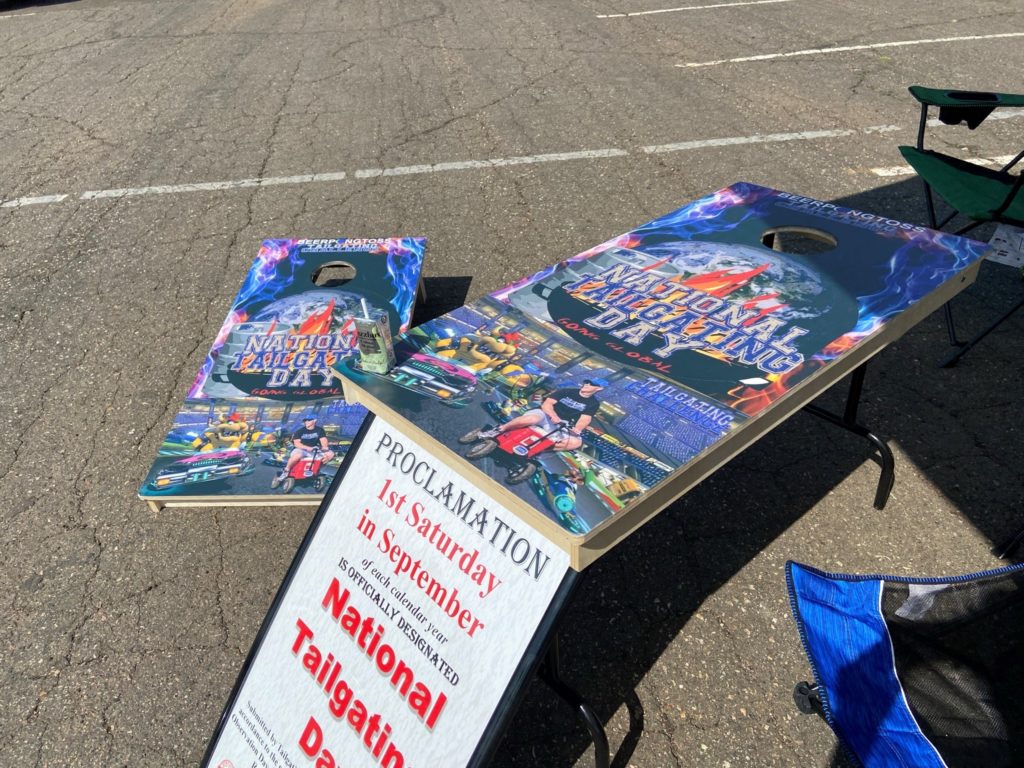 Conclusion
PROS: custom graphics look great, beer pong and cornhole in one, pretty easy to convert between the two games
CONS: heavier than normal cornhole boards, some additional sanding on the underside of boards will reduce splinters
Overall, I love these boards since they can serve as two games and they can also be a table that holds food or other tailgating goodies. Did I say how awesome the graphics turned out?
Learn more on BEER PONG TOSS
Find this and much more in one stop tailgating shop AMAZON STORE.
Thanks for reading our blog on the Beer Pong Toss Game. Let us know what questions you have and then watch our video review of this game below. While you're on YouTube make sure you SUBSCRIBE and check out some other videos.
Love learning about all the cool products that we get to test out? Take a look at some of our recent PRODUCT REVIEWS.
We NEVER get paid for our reviews. This way we can always keep it real with our fans. We were sent one game to test out with the understanding that we'd give our honest thoughts.
Written by: Luke Lorick 9/9/21