Beef Jerky is a classic tailgating snack that packs great flavor and protein. It also pairs well with beer! Now the team at Boozy Jerky has infused beef jerky with booze! Do we have your attention? We grabbed 5 classic flavors of Boozy Jerky to put it to our Tailgating Challenge. Now pass me some beer jerky as we get into our Boozy Jerky Review.
Boozy Jerky Flavors
-Garlicky Pilsner
-Mango Habanero Ale
-Spicy Citrus IPA
-Peppered Stout
-Montreal Maple Spice Lager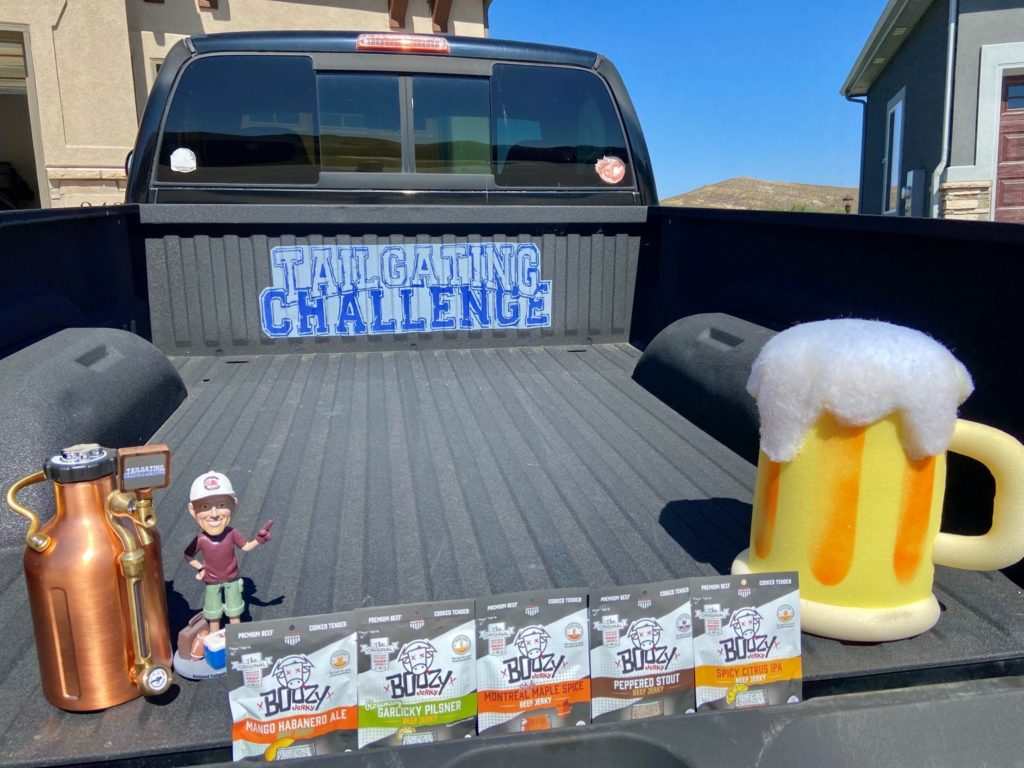 What's In It?
Every bag obviously has beef, but real beer is used in every bag too. Parents don't worry there is no abv/alcohol in these, as it cooks out in the process. Other ingredients will be different per bag like rosemary, garlic, mango puree, ginger, cayenne, pepper, salt and more.
One thing to point out is there are MANY natural ingredients in each bag. High protein and low carbs. Oh and did we mention real beer is used too?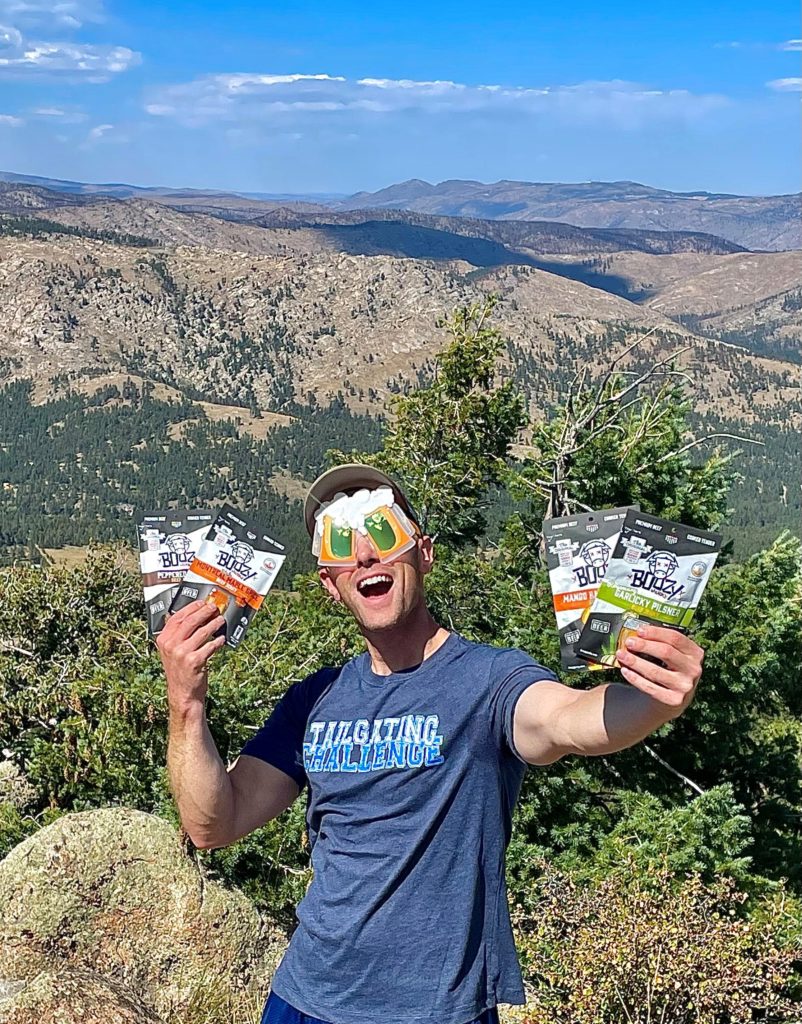 How did it Taste?
Here is what you have been waiting for. The concept is great and ingredients seem natural, but does it taste any good? We hiked to the top of our favorite mountain to do initial reaction taste test shots.
We went through and all taste tested every single flavor to give our thoughts, but then we came together to get a consensus ranking of these 5 Boozy Jerky flavors, from top to bottom.
I'll first say that every flavor we tasted was good and no Boozy Jerky was wasted in this filming. Now lets get into our consensus rankings from least favorite (5) to our favorite (1).
5. Garlicky Pilsner: This had good flavor, but was more dry and chewy than it's counterparts. As such, this placed Garlicky Pilsner at the bottom of our list.
4. Peppered Stout: This had good pepper flavor, was a touch chewy and while it was pretty good it still didn't beat out the upcoming selections.
3.Montreal Maple Spice: This had a little kick on it that was one of the spiciest samples we had during the day. This had good overall flavor, but wasn't quite as 'juicy' as our top two.
2. Mango Habanero Ale: This had the proverbial sweet and spice flavor profile. Great texture, flavor, juicy, not as chewy. It was also pretty spicy and we'd recommend a beer to go along side it.
1.Spicy Citrus IPA: This was in the number 1 spot for each of our testers. While it says spicy in the title it was far from spicy. It was juicy, great citrus flavor, nice texture, not overly chewy. It was truly an excellent beef jerky flavor that we HIGHLY recommend. We even added it to our Amazon store, so others can experience this flavor.
Conclusion
PROS: made with beer! diverse flavors, some amazing flavor profiles, portable tailgating snack
CONS: being a garlic fan I had higher hopes for the Garlicky Pilsner
Overall, Boozy Jerky was pretty delicious and something that can bring that wow factor to your tailgating party. May we recommend the Spicy Citrus IPA?
Learn more by visiting Boozy Jerky.
Visit our one stop tailgating shop: AMAZON STORE.
Thanks for reading our blog on the Boozy Jerky Review. Let us know your favorite flavor and any questions you have. Now go watch our review and taste testing video below. While you're on YouTube make sure you SUBSCRIBE to our channel!
Love learning about all the cool products that we get to test out? Take a look at some of our recent PRODUCT REVIEWS.
We NEVER get paid for our reviews. This way you can ensure that we are keeping it REAL! Remember not all reviews are equal. We were sent samples to test out with the understanding that we'd give our honest thoughts.
Written By: Luke Lorick 9/19/21