When the sun goes down the tailgating party should never stop and it won't thanks to Brightz. Brightz specializes in lighting up the night. They have a wide range of products for kids, camping, games and tailgating. Today we look at two Brightz lights to see how they do in our Tailgating Challenge. In the Brightz Lights Review we look at Cooler Brightz and Chair Brightz.
Cooler Brightz
Opening a cooler at night and reaching in, you never know what you're going to pull out in the dark. The Cooler Brightz were designed to help light up your cooler, so you can see exactly what drink you want to grab.
These Brightz are in the style of a small can and you push the top of the can to activate the lights. One push and you get morphing lights that continue rotating different colors to you cooler. Push it again and it will lock in on your favorite color. The third push will cut the lights off.
These are waterproof and have up to 15 hours of life. The only drawback is that they have a replaceable battery (2 CR2050 (3V)) vs. a rechargeable battery.
There is a huge different when you use these in your cooler at night. I love using the morphing lights, as it adds such a unique dynamic to your cooler. You can add multiple cooler Brightz, depending on the size of your cooler.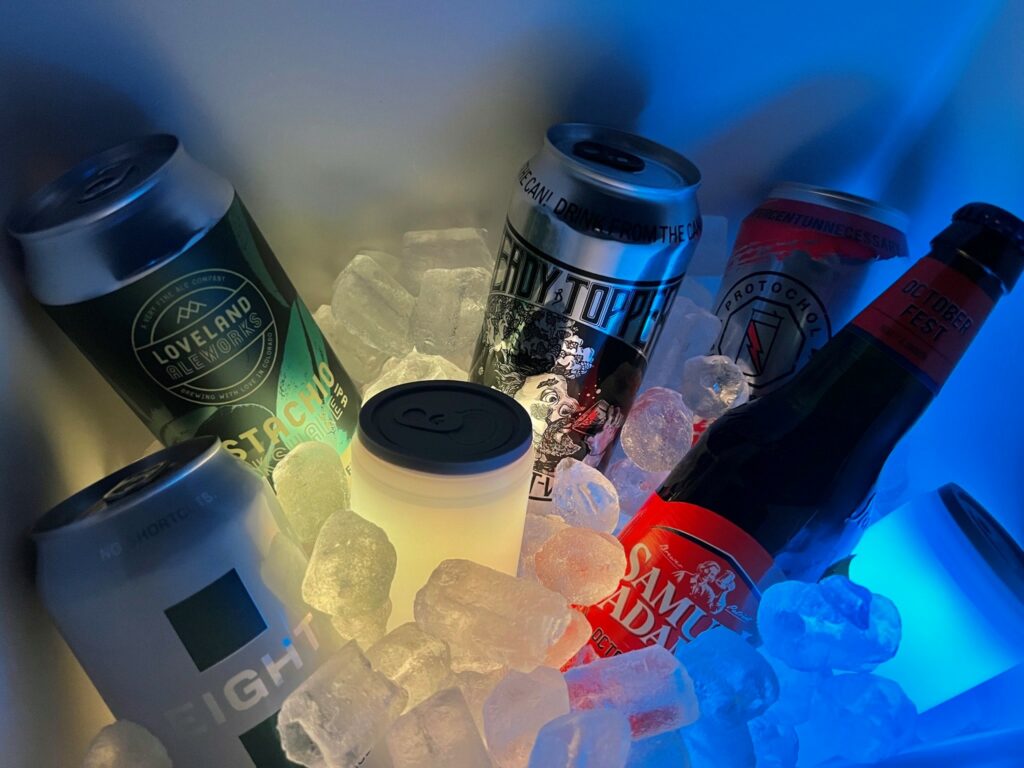 Chair Brightz
Every tailgate has tailgating chairs, but I bet you never thought about lighting your chairs up! The chair Brightz can do just that and it's Amazing!
Chair Brightz are magnetic, so you can add them to the arms, or the base of the chair. I like using one on each arm and you can make your team colors shine down. These have the same functions as the cooler Brightz. Click once for morphing lights, click twice to lock in on your fav color and 3rd click cuts them off.
These are also weather resistant, we put them in a cup of water and they still were lighting up. Another thing about these chair Brightz is that they have a rechargeable battery. That is a huge win for me.
Finally, while these are designed for your chair they have so much functionality past your tailgating chair. With the magnetic clips you can attach to clothes, pet's collars and more, just use your imagination.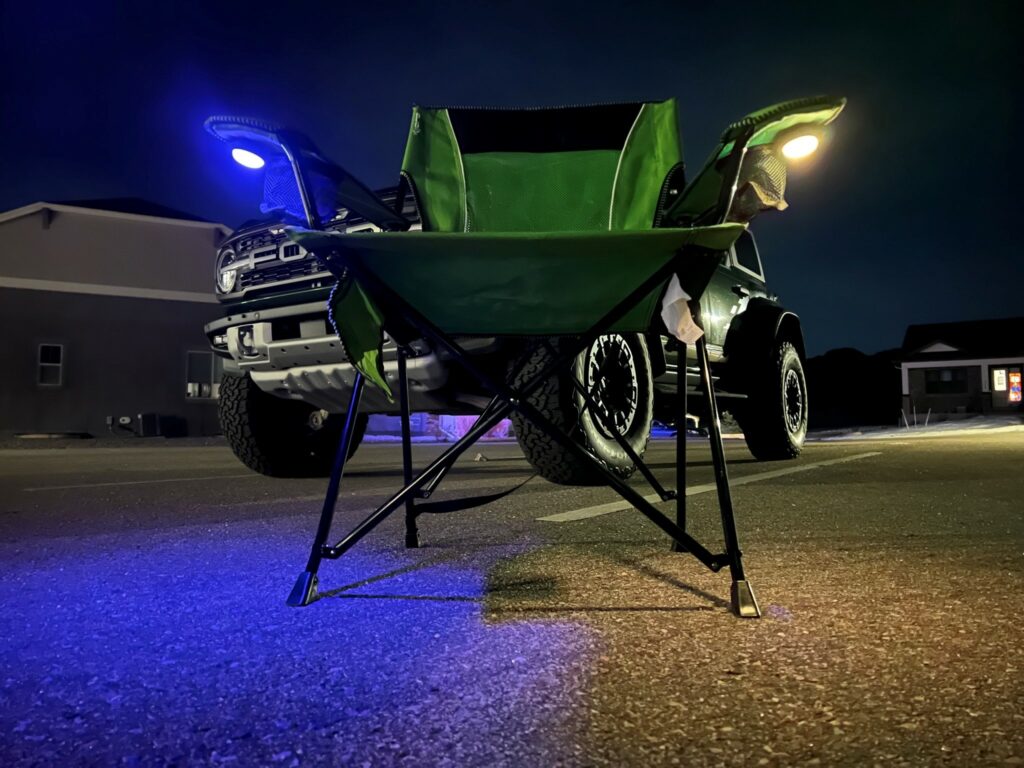 Conlusion
PROS: weather resistant, great colors, easy to use, economical
CONS: wish the Cooler Brightz had rechargeable battery
Overall, these Brightz really brightened up our tailgate. They have so many other light options that can come in handy that we will be testing out in the future. If you're ready to light up the tailgate with fun colors, it's time for Brightz!
Learn more and get your own by visiting BRIGHTZ.
Find this an many amazing products that we've tested in our AMAZON STORE. A little bit of every purchase goes back to help support our honest reviews of the products you love.
Thanks for reading our blog on the Brightz Lights Review. Let us know what you think and any questions. Check out our short video below and while you're on YouTube make sure you hit that SUBSCRIBE button!
Love learning about all the new products that we get to test? Take a minute and check out our latest PRODUCT REVIEWS.
We never get paid for our reviews, this way we can always keep it real with our fans. We were sent a sample to check out with the understanding that we'd give our honest opinions.
Written By: Luke Lorick 2/16/23