Hot dogs are one of the most popular foods to throw on the grill at the tailgate, but can get boring. We hate boring, so we went out and found Charcutnuvo and their unique lineup of hot dogs and brats. From beer infused brats to bison wieners we got the grilled fired up so we could show you the Charcutnuvo Craft Beer Brats Review.
Charcutnuvo Flavors
They have a variety of flavors from macaroni and cheese to chicken and apple. There is a flavor for every tailgater at the party.
In this review we focus on three that stood out to us:
-Organic Chicken Spinach Brats
-Dale's Pale Ale Beer Brat
-Uncured Bison Wieners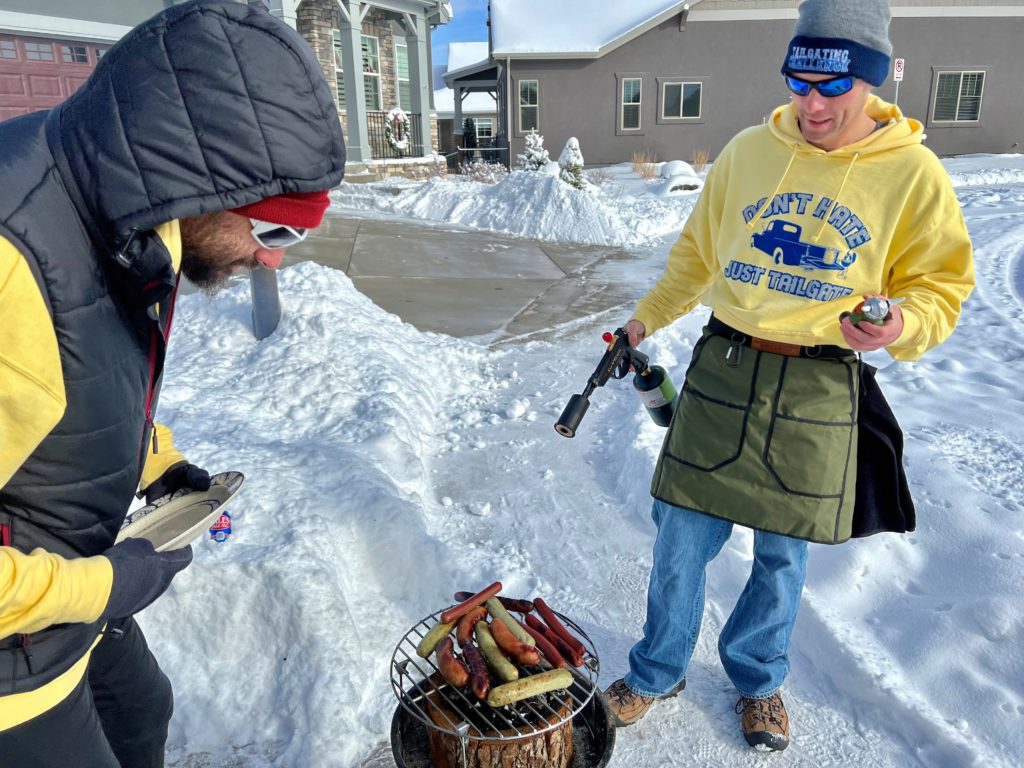 Fire Up The Grill!
Charcutnuvo is based out of Denver CO, not too far from our place and when they told me they had a collaboration Bratwurst with Oskar Blues Brewery I was all in on putting some of their top flavors to our Tailgating Challenge.
The unique flavors are what caught my eye with some added bonuses that include no antibiotics or hormones, milk free, no sugar added, with multiple organic options.
Again the three flavors in this taste test were the Dale's Pale Ale Beer Brat, Organic Chicken Spinach Brats, and Uncured Bison Wieners.
We went out in zero degree temps, fired up our BURNIE GRILL (this thing is awesome by the way), and got these sizzling.
How'd They Taste?
-Dales Pale Ale: These were shorter and fat brats. They didn't quite fill up the bun, length wise, but when you bite into these the beer flavor is undeniable. These were my personal favorite and no shocker will pair well with a cold beer. It's no reach to suggest a Dales Pale Ale?
-Uncured Bison Wieners: These were the ones that surprised me the most. There is a tangy, gamey flavor that we all loved. This was one that multiple taste testers said was their favorite. I really enjoyed this one too and it competed closely with our top ranked Dales Pale Ale Brat.
-Organic Chicken Spinach Brat: The Chicken combined with spinach gave a very mellow flavor. You could taste the chicken and the spinach and it was a pleasant melody, but didn't have the intense flavor as the other two. This is one that can use some additional toppings (we added cheese, onions, ketchup, mustard) to help bring out the flavor.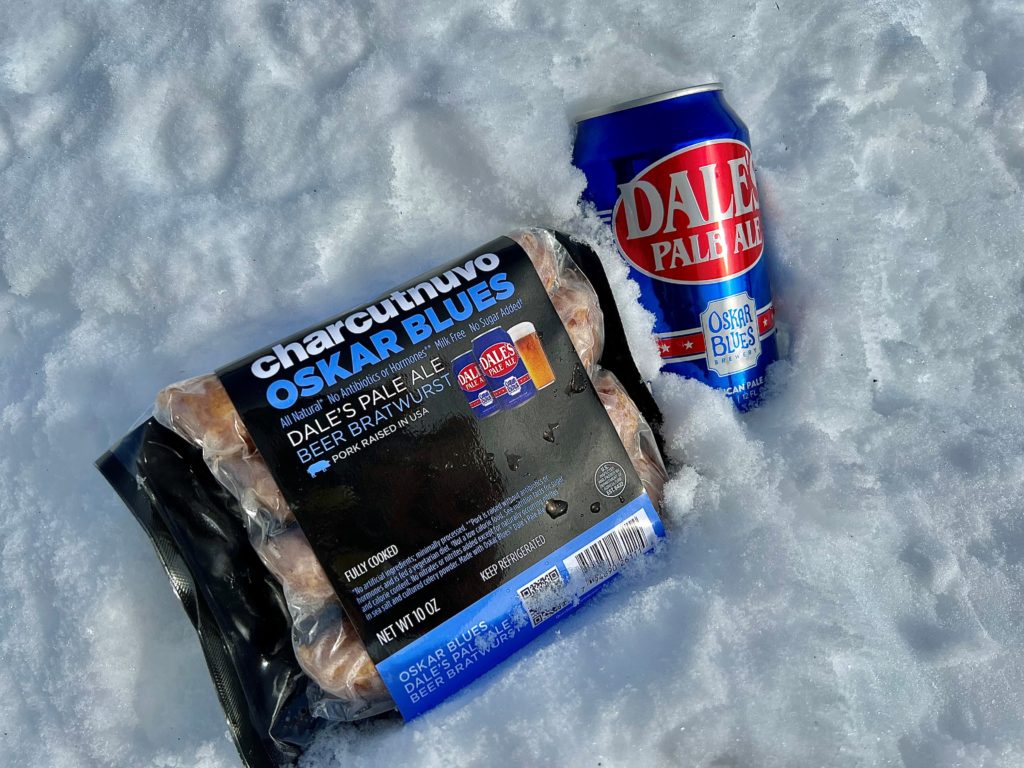 Conclusion
PROS: unique flavors, organic options, great taste
CONS: can we make the beer brat a little longer?
Overall, we are fans and now we want to try their other beer brat that they collaborated with Asher Brewing Company. Oh and the macaroni and cheese option too. If you're looking for some unique flavors to spice up your next tailgating or, homegating event check these out.
Learn more and get your own by visiting CHARCUTNUVO.
Find this and many more amazing products that we've tested in our AMAZON STORE.
Thanks for reading our blog on the Kettlebell Bottle Opener Review. Let us know what you think of earning your next cold beer. Check out our short video below and while you're on YouTube make sure you hit that SUBSCRIBE button!
Love learning about all the new products that we get to test? Take a minute and check out our latest PRODUCT REVIEWS.
We never get paid for our reviews, this way we can always keep it real with our fans. We were sent a sample to check out with the understanding that we'd give our honest opinions.
Written By: Luke Lorick 1/5/22