Beer and Baseball, what could be more American. Well how about drinking beer out of a baseball bat? You may have heard about Dugout Mugs, as they have been around a few years and while I may be late to the party, I finally got this baseball bat mug. In this latest Tailgating Challenge we hit a home run with the Dugout Mugs Review.
Dugout Mug Features
-All MLB teams available
-Holds 12 ounces
-Not dishwasher safe
-Made in the USA
-Lifetime warranty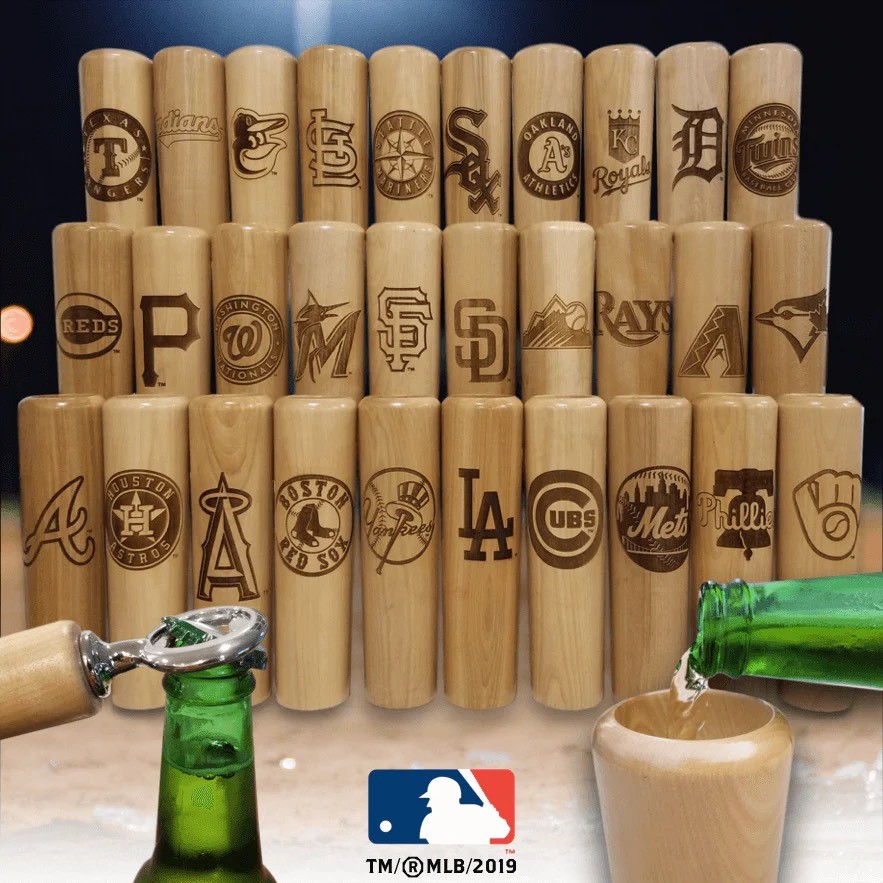 What Did We Think?
Testing unique items is what we are passionate about and having a real baseball bat to drink your beverage out of is as unique as it gets for a baseball fan. There were multiple style options for each MLB baseball team and I selected my favorite style for my favorite team, the Atlanta Braves.
I took this Dugout Mugs to Rockies Stadium and when approaching security they had never seen anyone try to bring one of these into the stadium. They checked with multiple supervisors and finally allowed me to bring it into the stadium, after finishing the beer I had in there from the tailgate party of course.
The Dugout Mug felt good in my hand and really stood out from a normal cup when watching the baseball game. It kept my drink colder than a normal cup, but not as cold as a tumbler (in test I completed after the game).
When pouring beer into a Dugout Mug it creates more 'head' than any cup I've poured beer into. Note you will need to slow pour into the baseball bat mug to get the perfect pour. When drinking the Dugout Mug had an ergonomic feel in my hand and on my lips (meaning there was solid connection and no spills).
The Dugout Mug should be handwashed only and if you do that it should be built to last, as they boast a lifetime warranty with each purchase. I've used my consistently the past month and it still looks brand new.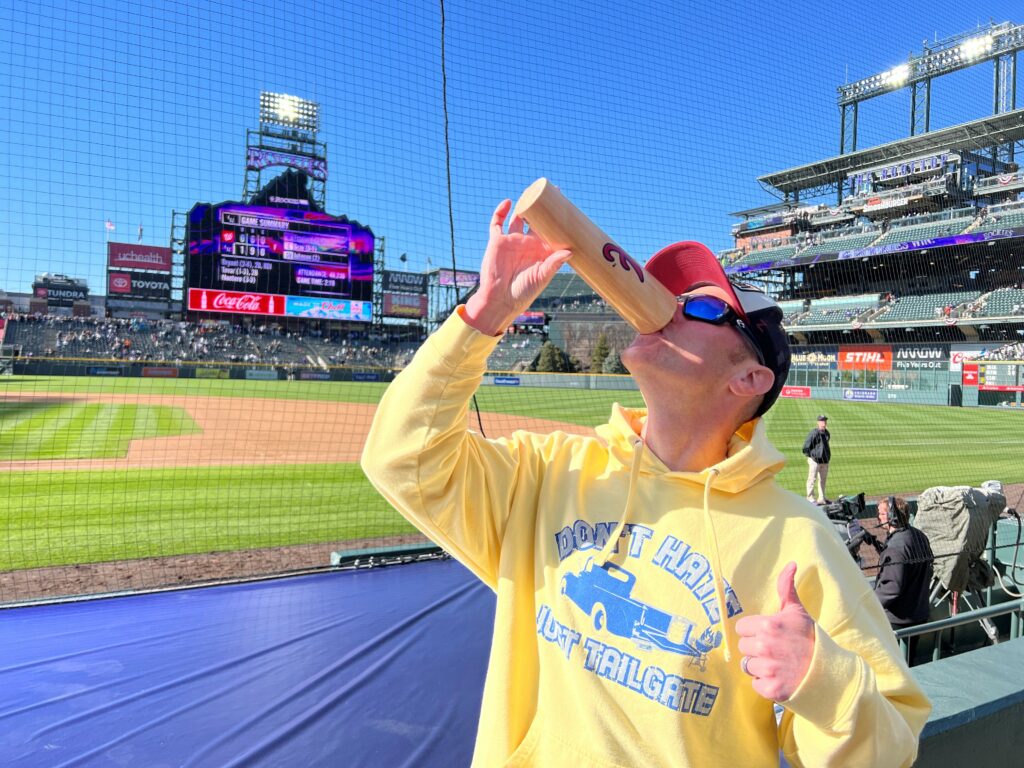 Conclusion
PROS: looks great, all MLB teams, ability to customize, keeps drink colder than normal cup
CONS: can't hold a full pint, creates more 'head' than most glasses
Overall, when going to a baseball game any avid fan that is going to have a beer should bring a Dugout Mug, as it is simply the best way to drink a beer at a baseball game, period.
Learn more and get your own by visiting DUGOUT MUGS.
Find many amazing products that we've tested in our AMAZON STORE. A little bit of every purchase goes back to help support our honest reviews of the products you love.
Thanks for reading our blog on the Dugout Mugs Review. Let us know what you think and any questions. Check out our short video below and while you're on YouTube make sure you hit that SUBSCRIBE button!
Love learning about all the new products that we get to test? Take a minute and check out our latest PRODUCT REVIEWS.
We never get paid for our reviews, this way we can always keep it real with our fans. We were sent a sample to check out with the understanding that we'd give our honest opinions.
Written By: Luke Lorick 4/19/23