Bowling and football are two fun games in their own rights, but now they come together for an all new yard game: Fowling! You will toss a football to try and knock over all the pins to win. If you are ready to knock over all the pins before your opponent, then read on as we get into our Fowling Game Review.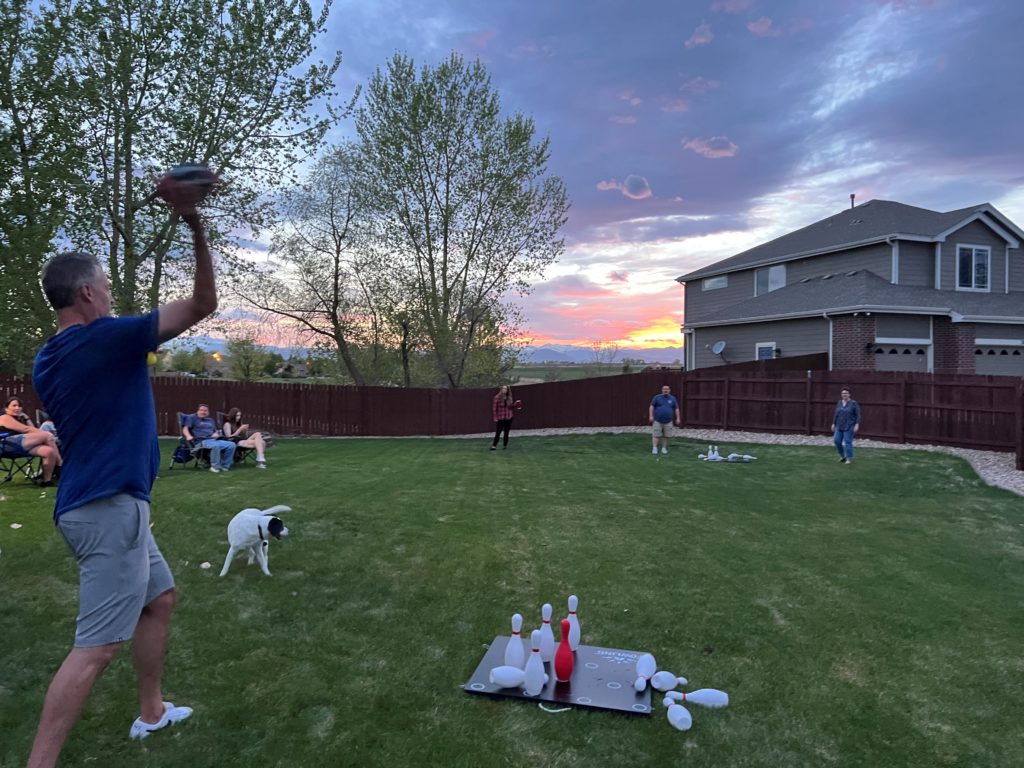 How to Play Fowling
-Flip a coin to determine who goes first.
-If you knock the red pin off, without knocking off any other pins, you just got a bonk and won the game.
-A strike will also win the game.
-If the team that throws first knocks down all the pins the opponents will get one final throw to knock down their remaining pins.
-If your opponent knocks down all the remaining pins, after you did, then it's time for sudden death.
-Sudden death: Place 1 pin on each board, whoever knocks it down first wins.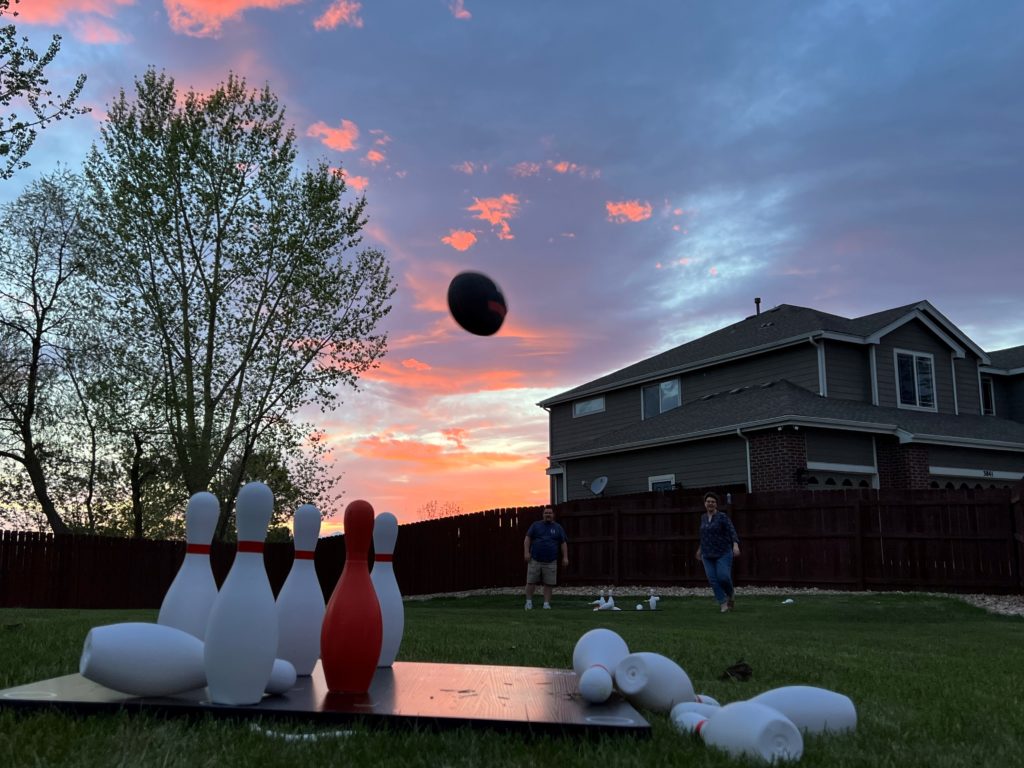 What Did We Think?
This game has been out for a few years and is featured in stand alone locations that people go to and pay to play. This is the portable version, so you can play it at your tailgating, or homegating party.
Set up is easy, you open up the boards and you have the pins ready to be set up on the board. Now place the red pin in the center of the board and fill the other spots with the white pins.
You set the boards up 48 feet apart. I will say this is a long ways when you're first starting to learn this game. Feel free to move the boards closer as you learn to play the game. This will increase the fun for the newbies you challenge to play Fowling.
Getting the 'bonk' (where you knock off the red pin and only the red pin on your first throw) is like finding a unicorn, it's tough! If you hit this shot please post on social media and tag us and I'll give you a shout out!
The game play is fun, as there is an element of football and cornhole with this game that aligns perfectly for tailgating. Tossing a football and knocking down pins is very satisfying. Getting that strike, or picking up a spare will get the high fives going between you and your teammate.
Portability is ok, but not great, as the boards are a little large and fully loaded weigh 35 pounds.
The biggest concern with this board is that after multiple games the board was getting dents from where the football was hitting it. You can see this in the video below. We are sharing this with the company to help make this game sturdier in the future.
Conclusion
PROS: high level of fun that people of all ages enjoyed
CONS: slightly heavier than anticipated, board has gotten some dents from play
Overall, this game brings a unique style of fun that many people enjoyed and played game after game. You don't have to be good at bowling, or football to enjoy playing Fowling.
Learn more and get your own by visiting PLAY FOWLING.
Find many amazing products that we've tested in our AMAZON STORE.
Thanks for reading our blog on the Fowling Game Review. Let us know what you think and any questions. Check out our short video below and while you're on YouTube make sure you hit that SUBSCRIBE button!
Love learning about all the new products that we get to test? Take a minute and check out our latest PRODUCT REVIEWS.
We never get paid for our reviews, this way we can always keep it real with our fans. We were sent a sample to check out with the understanding that we'd give our honest opinions.
Written By: Luke Lorick 5/25/22