Having a drink while riding a bike is pretty normal, but how many drinks have been spilled due to hitting a bump? There has to be a better way and now there is thanks to the HandleStash, the shock absorbing bike cup holders. Let's stop party fouls and spilling drinks, as we get into the HandleStash Review.
HandleStash Features
-Made in the USA
-Fits various drink sizes
-Various colors to use
-Helps reduce spills
-No tools needed to install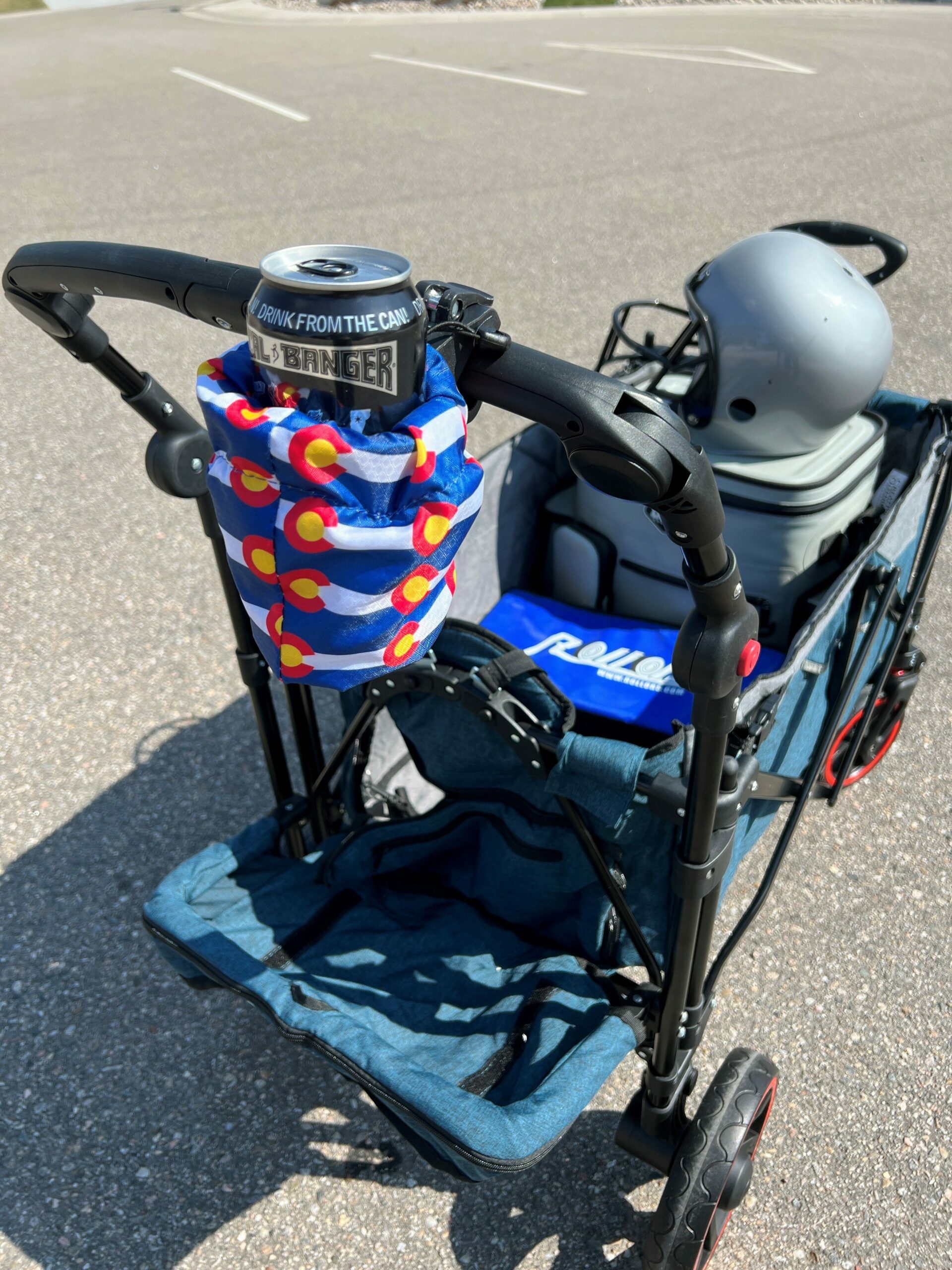 What Did We Think?
I had the honor to sit down and speak with the founder of HandleStash to hear his story before I ever used a HandleStash. While the HandleStash is primarily used on bicycles I learned there are many more applications that you can use the HandleStash for from boats, wagons, strollers, lawnmowers and more. How this cup holder is designed gives some spring to the drink you place in it, so the drink will move with the bumps you encounter.
As the weather warmed up in Colorado I started to attach my HandleStash to my bike, wagon and even lawnmower. The HandleStash can be attached in less than 60 seconds and you can move them around to different items. Another win is that there are no tools needed to install. You can see the quick and easy install in our video below.
After the install, it was time to see how it actually worked in helping to eliminate the ultimate party foul: spilling beer. I took a bump on my bike just holding a beer without the HandleStash and quite a bit of beer spilled out. After placing a beer into the HandleStash I took the same bump and it greatly reduced the impact and spilling.
Let me be clear, this will not stop every spill, depending on the terrain you are navigating, but it greatly mitigates the forces that make your beer spill. My Pro Tip is to take a big sip of your drink before starting your journey and it will increase the effectiveness.
The HandleStash can accommodate a variety of drink sizes from slim cans, to 12 oz cans, pint cans and more. For the shorter cans there is an optional spacer that you can add to increase the height of the can when it's nestled down in the HandleStash. There is also an adjustable pull string that you can tighten to secure the drink. Another Pro Tip is do not overtighten this as it will impact the overall effectiveness of the HandleStash.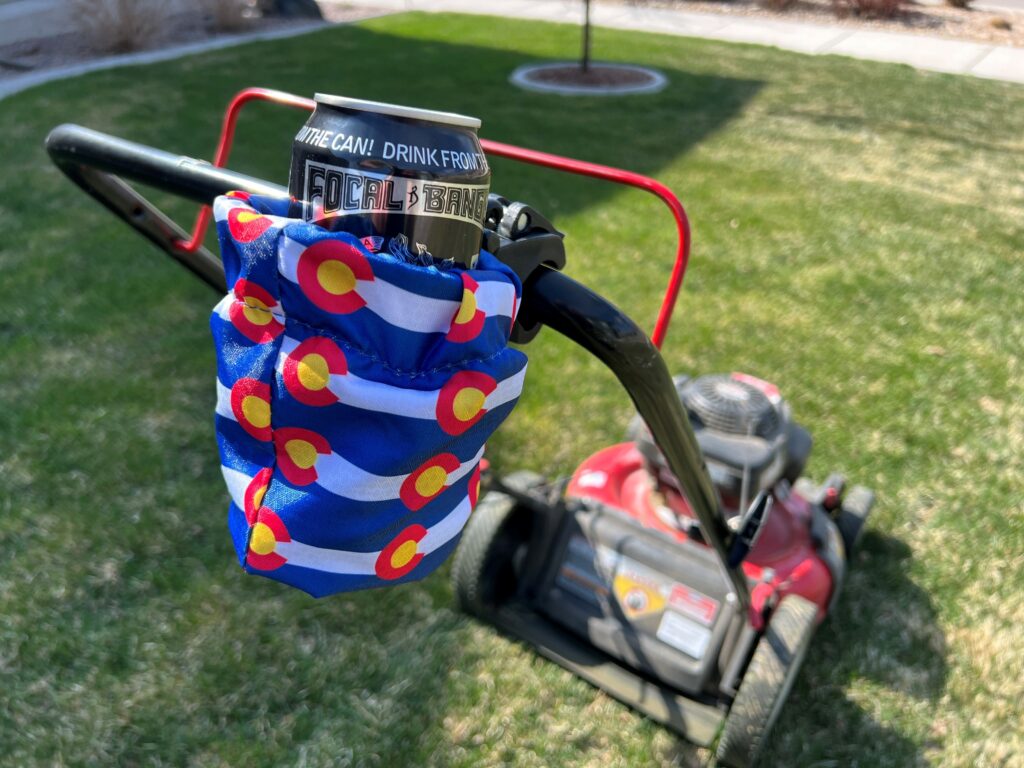 Conclusion
PROS: easy install, fits variety of sizes of drinks, shock absorbing technology that works, can use on things other that bicycles
CONS: some larger sizes of drinks won't fit
Overall, if you're looking for a cup holder that will minimize spilling of your drinks when you go over bumps then it's time to get a HandleStash.
Learn more and get your own by visiting HandleStash.
Find this and many amazing products that we've tested in our AMAZON STORE. A little bit of every purchase goes back to help support our honest reviews of the products you love.
Thanks for reading our blog on the HandleStash Review. Let us know what you think and any questions. Check out our short video below and while you're on YouTube make sure you hit that SUBSCRIBE button!
Love learning about all the new products that we get to test? Take a minute and check out our latest PRODUCT REVIEWS.
We never get paid for our reviews, this way we can always keep it real with our fans. We were sent a sample to check out with the understanding that we'd give our honest opinions.
Written By: Luke Lorick 4/25/23