We have been fans of Enviro-Logs for years and when I heard they were collaborating with Colonial Williamsburg to bring out the Heritage Firelog I knew I had to get my hands on one of these to test. These firelogs claim to have a pleasant cinnamon and nostalgic scent that are sure to put you in the holiday spirit. If you're a cinnamon lover then read on in this Heritage Firelog Review.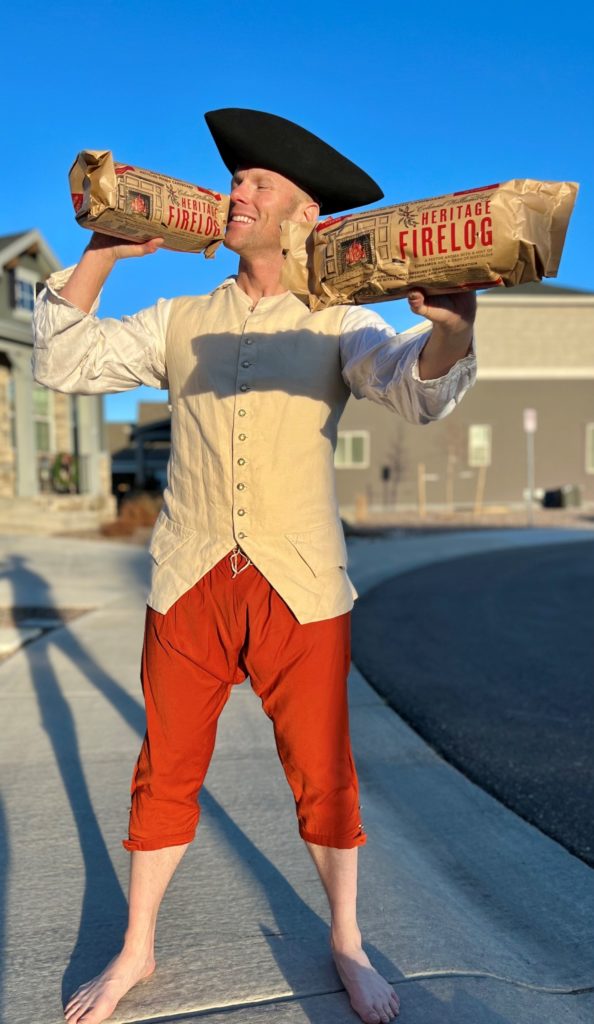 Heritage Firelog Features
Cinnamon-scented
Burns for up to 3 hours
Made from 100% recycled waxed cardboard
Lights easily
Made in USA
Use alone or with fire wood
Weighs 4.3 pounds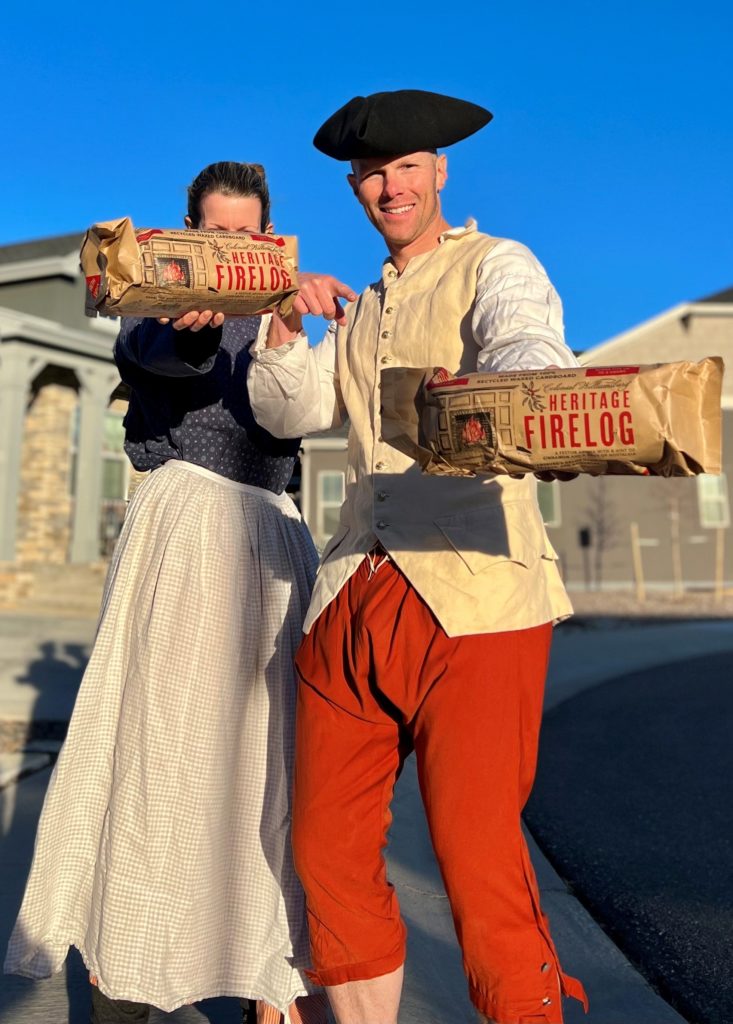 What Did We Think?
We got our Heritage Firelog in and it came in a plain white box and when we cracked the box open a great cinnamon smell escaped into the room. The actual wrapper on the log has an appealing aesthetic and gives you all the information you need about this firelog.
Again, I'll state the smell of the unburned log is amazing. It's not overpowering, but when you get a whiff it will bring on the warm and fuzzy feelings. They state it smells like nostalgia and until I smelled the actual log I thought it was a marketing ploy. Fast forward to today and I better understand what nostalgia smells like.
The first time we gave these Heritage Firelogs a smell we were taken back to Colonial times and when we looked around our whole outfits had changed! See the video below to get a good smile.
We passed this log around to some friends who all had the same reaction "Wow this smells really good!" There is just one more thing to do, light it on FIRE!
Like all the Enviro-Log products this lit on fire easily and then we started to smell the smoke to see how it changed the cinnamon smell. There was still some cinnamon scent, but it was not as powerful as it was when it was still in the wrapper.
We have had similar experience with the KFC Firelog where the scent is stronger prior to burning.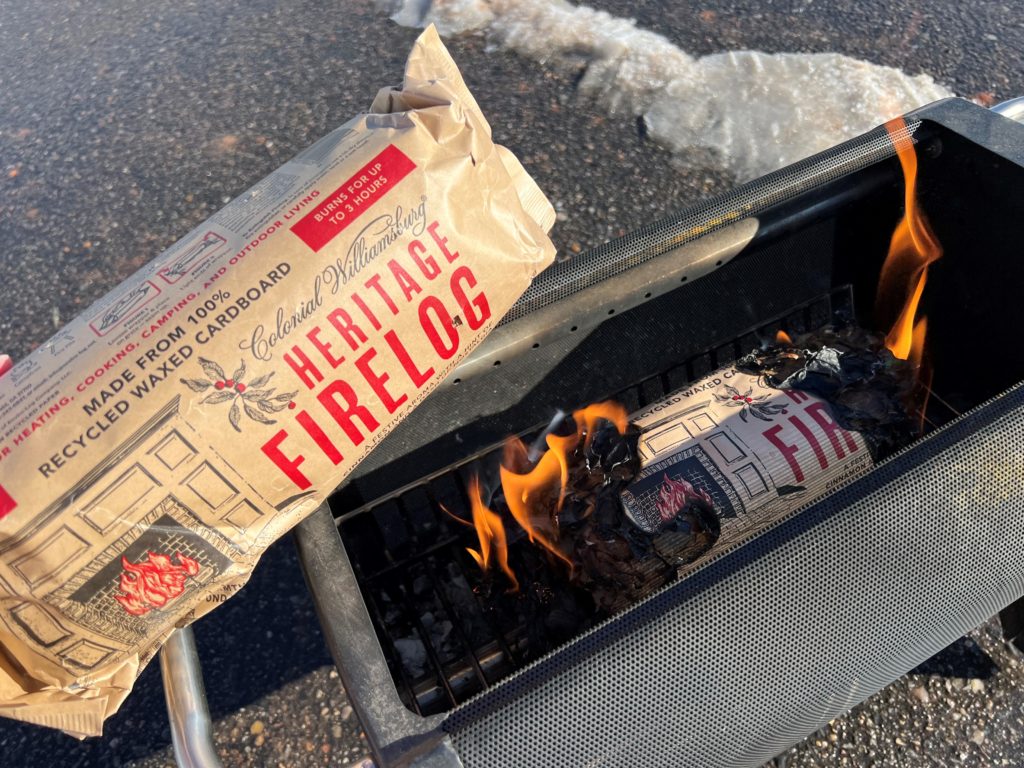 Conclusion
PROS: great cinnamon smell, burns 3 hours, made from recycled materials, puts you in the holiday spirit
CONS: Stronger smell when in wrapper than when burned
Overall, this is one of the best smelling firelogs that have ever graced our nostrils. If you are a cinnamon lover and want to impress your friends with this limited edition smell, get one below.
Learn more by visiting ENVIRO-LOG and COLONIAL WILLIAMSBURG.
Find many amazing products that we've tested in our AMAZON STORE.
Thanks for reading our blog on the Heritage FireLog. Let us know what you think and any questions. Check out our short video below and while you're on YouTube make sure you hit that SUBSCRIBE button!
Love learning about all the new products that we get to test? Take a minute and check out our latest PRODUCT REVIEWS.
We never get paid for our reviews, this way we can always keep it real with our fans. We were sent a sample to check out with the understanding that we'd give our honest opinions.
Written By: Luke Lorick 1/10/22