Ice, we don't always talk about it, but it plays a big role when we are making craft cocktails. We've tested products for making Giant Ice Balls, but now you can make larger ice cubes that are almost crystal clear. Let's dive into the Ice Made Clear Review and see how this fares in our Tailgating Challenge.
Why Should You Care?
-Drinks taste better
-Ice lasts longer
-Drinks less 'watery'
-Drinks look amazing
Product Testing
When the Ice Made Clear came in it was in a soft material bag that housed the Ice Made Clear base as well as both the 1.25 inch and 2 inch ice trays.
To get started we cleared some space in our freezer to place the Ice Made Clear and then filled the blue base up 2/3rds of the way with warm water. Then put the ice tray of choice on top and continue filling until the trays are filled. One tip is to use warm, or hot water (NOT boiling water). This helps the ice come out more clear.
The warm water along with the Ice Made Clear system combine to help with directional freezing that allows the ice to get more clear than any ice I have seen before.
On our trial run I pulled out crystal clear cubes. I then put the used cubes back into the freezer and when I pulled them out a few days later the cubes were not as clear as they were from the initial pull out. This is a tip that bringing the Ice Made Clear in and out of the freezer could impact the visual quality of the ice cubes.
The Ice Made Clear ice cubes also lasted far longer than regular ice cubes from our freezer. This picture was taken over 2 hours after the ice was placed in the glass.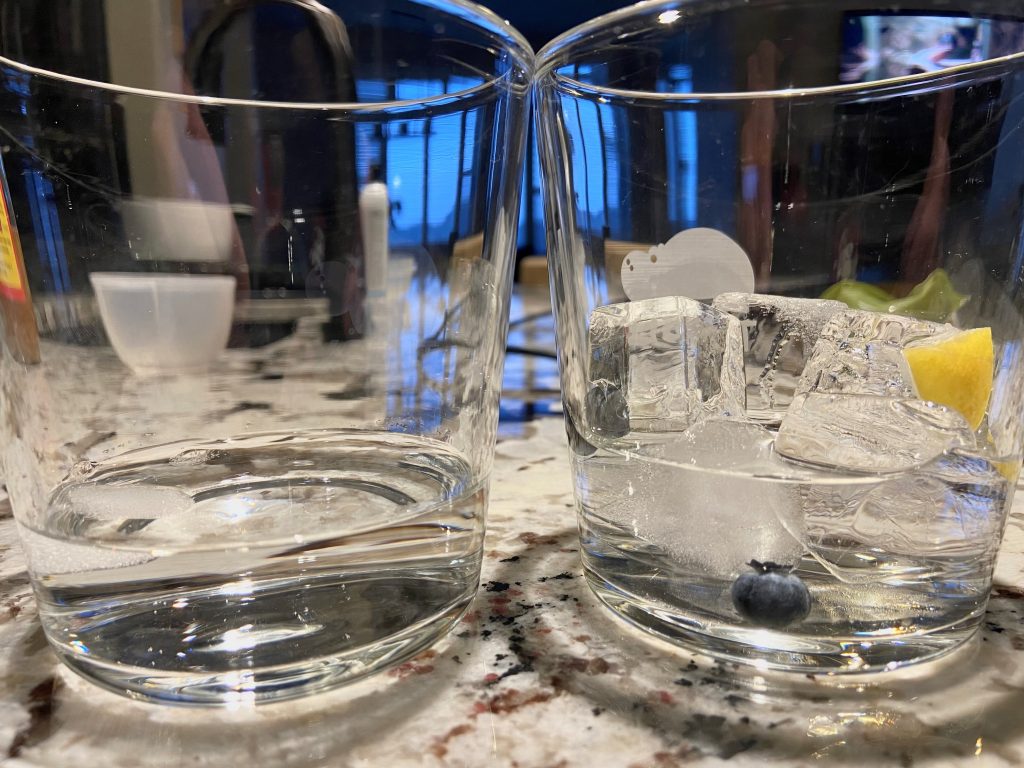 We even added small pieces of fruit to the ice to really step up our craft cocktails. From lemon, limes, blueberries and strawberries you can take your cocktail to the next level with this pro tip.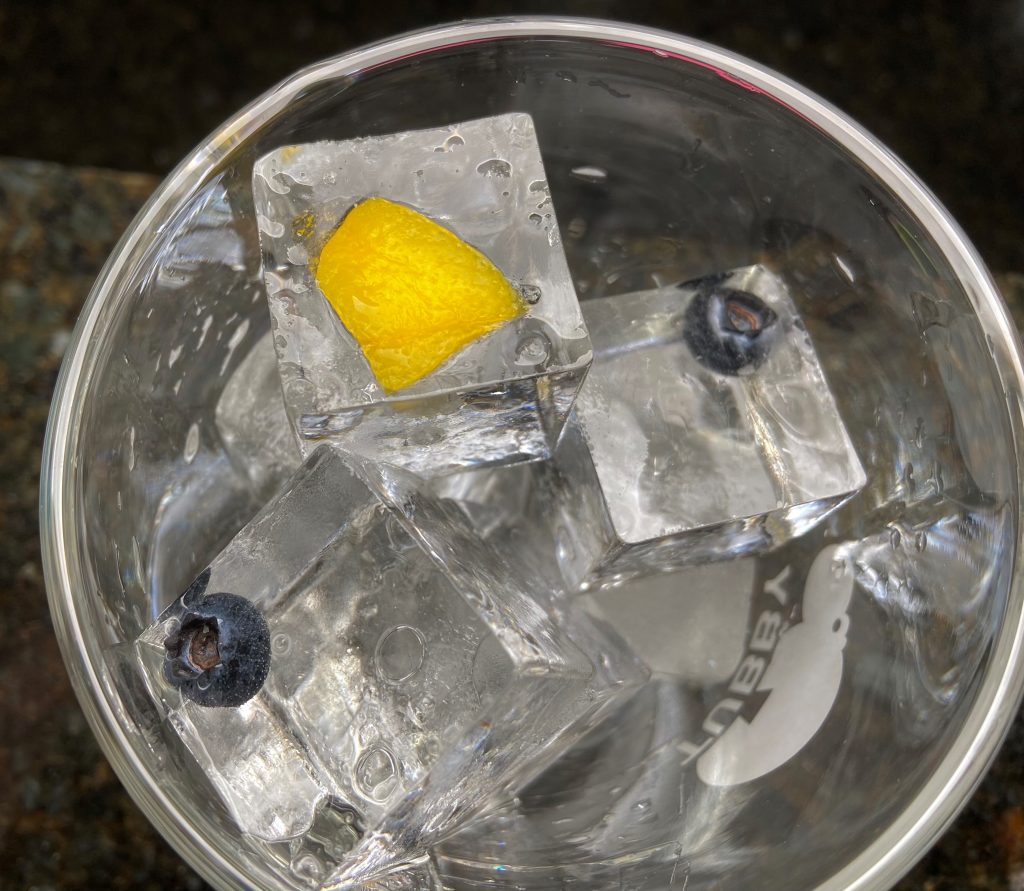 Conclusion
PROS: really clear ice, ability to customize with adding fruit, ice lasts longer
CONS: some ice comes out clearer than others, Ice Made Clear takes up more freezer space than normal ice cube trays
Overall, if you love a craft cocktail that requires craft ice then the Ice Made Clear could be for you. Once you pop the first ice cube out the difference will be clear.
Learn more and get your own by visiting ICE MADE CLEAR
Help support us and find hundreds of cool products in our AMAZON STORE.
Thanks for reading this far in our Ice Made Clear Review blog. Let us know your thoughts and questions below. Now watch our video showcasing Ice Made Clear.
Love learning about all the cool, new products that we get to test out? Take a minute and check out our latest PRODUCT REVIEWS.
We NEVER get paid for our reviews. This way we can always keep it real for you. We were sent one sample to test out with the understanding that we'd give our honest thoughts.
Written By: Luke Lorick 4/14/21