We love tailgating chairs and have tested numerous tailgating chairs over the years. We love chairs that offer a variety of options to increase your tailgating experience. In our latest Tailgating Challenge we put the iChair to the test. This chair boasts a list of features with the key feature being a TV tray / work station table. Take a seat as we get into the iChair Review.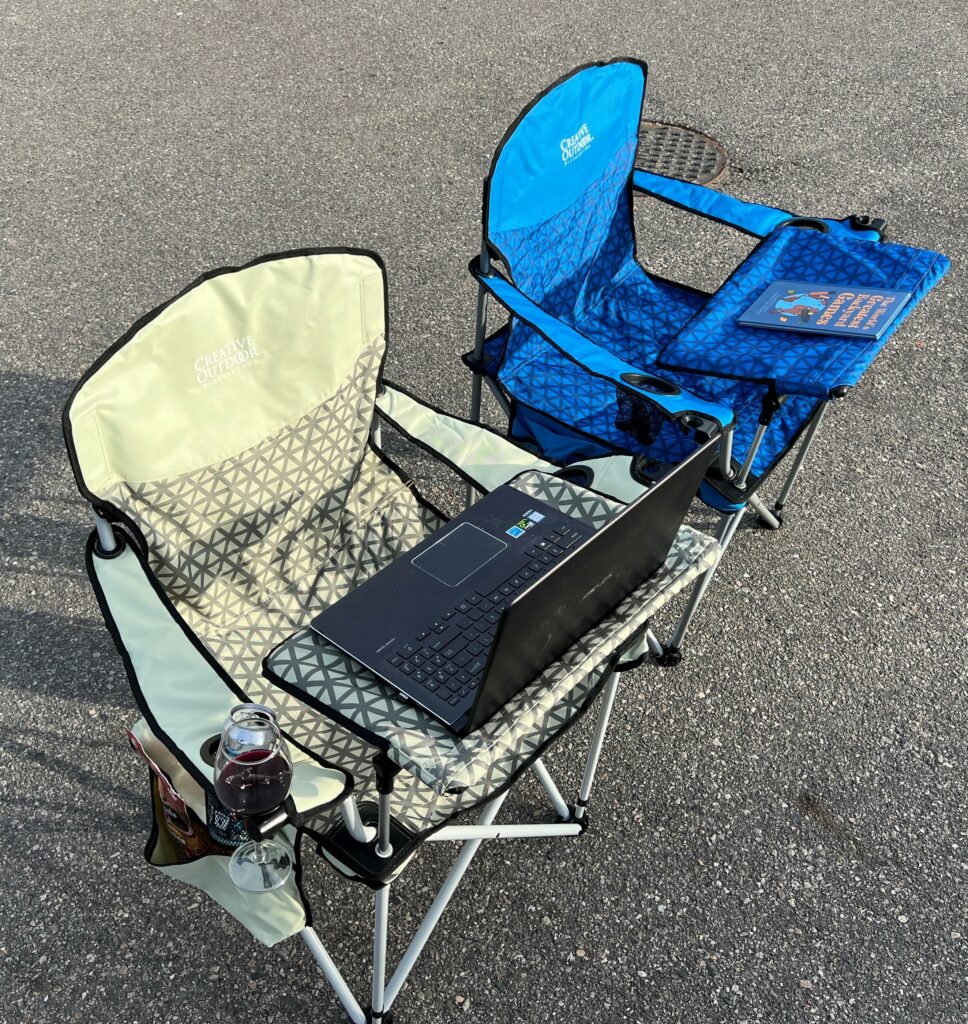 iChair Features
-Dual drink holders
-Dual stemmed glass (wine glass) holders
-Swivel table
-Zipper Pouch
-Mesh Pouch
-Holds up to 225 pounds
-Weight 12.5 ponds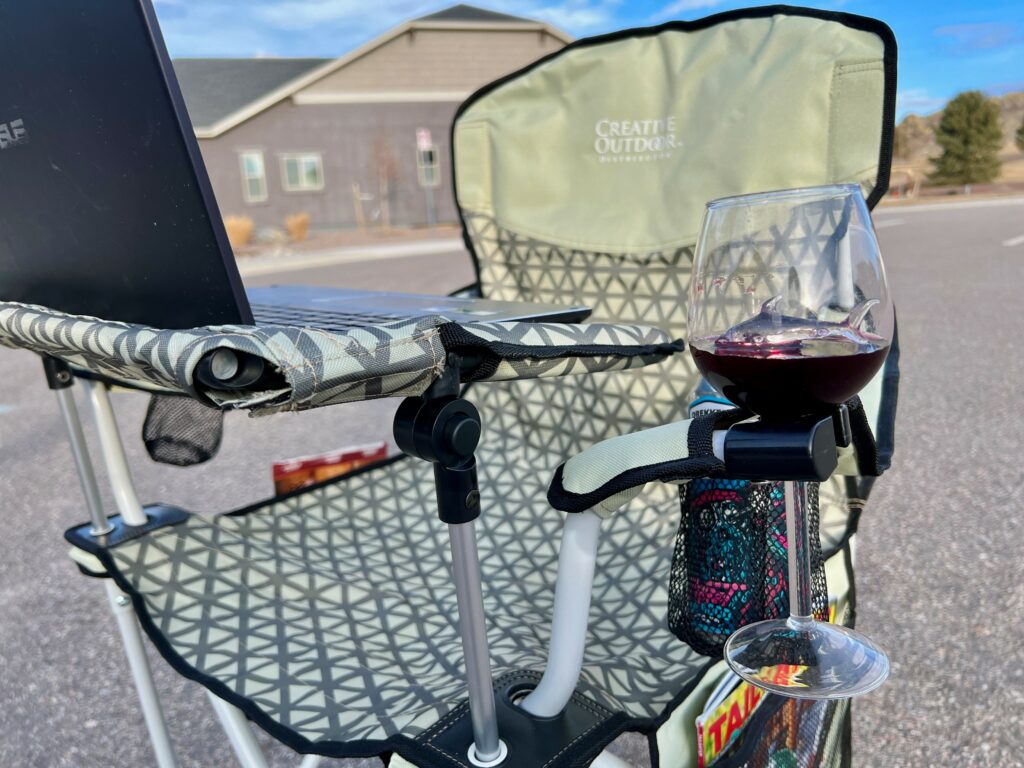 What Did We Think?
When we review tailgating chairs we like to focus on both the comfort and features of each chair. This is a new chair in the tailgating market from Creative Designs, they also make one of our favorite chairs KingPin Chair.
In speaking of comfort this chair ranks high on ergonomics. The stability of the chair allowed me to keep good posture and it feels like it was made to easily work at a computer while sitting in the chair. The arm rests are the area of opportunity as they don't come up high enough for me (I'm 6'0 tall). If these came up higher, or had more adjustability then it would be a perfect score for comfort.
This chair has quite a few unique features with the biggest being the removable table. This was able to hold computer, food, books with ease. It did make working on a computer or having a snack easier than a normal chair as you have a table right in front of you. The table has the ability to pivot up and down to find the perfect angle that you can see in the video, below.
I also appreciate the storage that each side of the chair has. The dual built in cup holders can hold a variety of drinks and the stemmed wine glass holders is something that you don't see on many tailgating chairs. This is a huge win for those that enjoy wine.
Conclusion
PROS: good overall ergonomics, beer and wine glass holders, removeable TV Tray table
CONS: would like the arm rests to be adjustable or made higher
Overall, if you're looking for new tailgating chair that has a built table, along with a variety of other features then the iChair could be just what the tailgating dr. ordered.
Learn more and get your own HERE.
Save with promo code: tailgating
Find many amazing products that we've tested in our AMAZON STORE. A little bit of every purchase goes back to help support our honest reviews of the products you love.
Thanks for reading our blog on the iChair Review. Let us know what you think and any questions. Check out our short video below and while you're on YouTube make sure you hit that SUBSCRIBE button!
Love learning about all the new products that we get to test? Take a minute and check out our latest PRODUCT REVIEWS.
We never get paid for our reviews, this way we can always keep it real with our fans. We were sent a sample to check out with the understanding that we'd give our honest opinions.
Written By: Luke Lorick 3/15/23