A warm cozy, seat quickly becomes the best seat in the house when the temperature starts to dip. Many new cars have built in heated seats, so why shouldn't your tailgating seat? How about an option that will let you make any chair into a heated chair? The Ignik Backside Heated Pad is a portable option to bring cozy warmth to tailgating chairs, bleachers and even to your couch. Let's see now the Ignik Backside heated pad review does in our next Tailgating Challenge.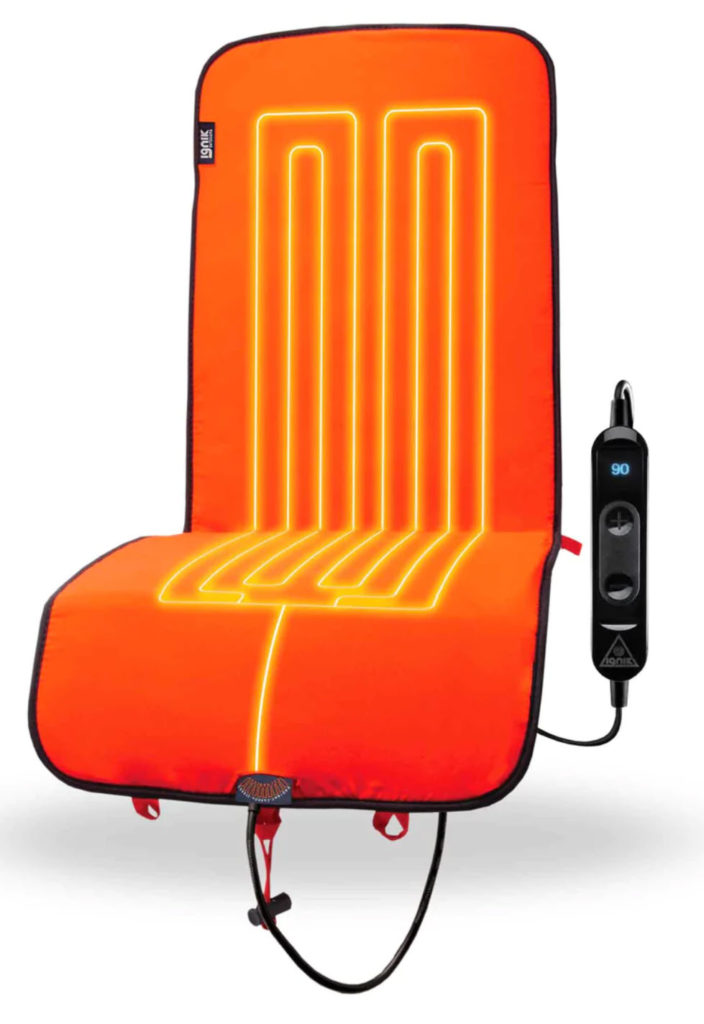 Ignik Heated Pad Features
Convertible design fits in a camp chair for seat and back warmth or lay out flat to warm 2 people.
Add 24W of heat for deluxe comfort for one or share the heat with a friend.
Handheld control to customize the level of heat, with heat level memory and auto shut-off after 90 minutes to conserve power.
100% Recycled Polyester outer shell is durable yet soft, designed specifically for outdoor adventure.
Foldable foam pad for comfortable seating on rough, wet and uneven surfaces. Folds for compact storage.
Compatible with USB-C Power Delivery (PD) power banks, and other 12V power supplies. (Battery not included)
What Did We Think?
We know that tailgates must go on no matter if its hot or cold, so having a fleet of cozy products is pertinent for us here at Tailgating Challenge. We have tested a few heated chairs and love the idea of turning any chair into a heated seat.
For the Ignik backside heated pad we will focus on portability, durability and of course the cozy factor.
Portability
The portability of this heating pad is 10 out of 10. It folds up and anyone can easily carry it to your destination. Total weight, without battery, is: 1.3 pounds.
Durability
The shell of this is made from recycled polyester that has a soft touch feel. It can get wet, but I've been afraid to have it in a rainstorm where it got soaked. Outside of water it has held up well in our tests and still looks brand new.
Cozy Factor
If we are being honest this is the most important factor for a product like this. First, to cut it on you plug into an external battery and then hold the + button for 3 seconds (it took me a moment to figure this part out). It then has 10 different power settings, but if we are being honest I'm putting this on the highest level to start. 10 is the highest level and it heats up in under 30 seconds. In testing the temperature it got up to 112 F. The entire pad doesn't hold the exact same temperature, so it could be 99 F in one spot and 112 F in another spot. With that said it is warm, it brings the cozy and helped some of my friends stay outside while we were hanging out, as the temperature dropped.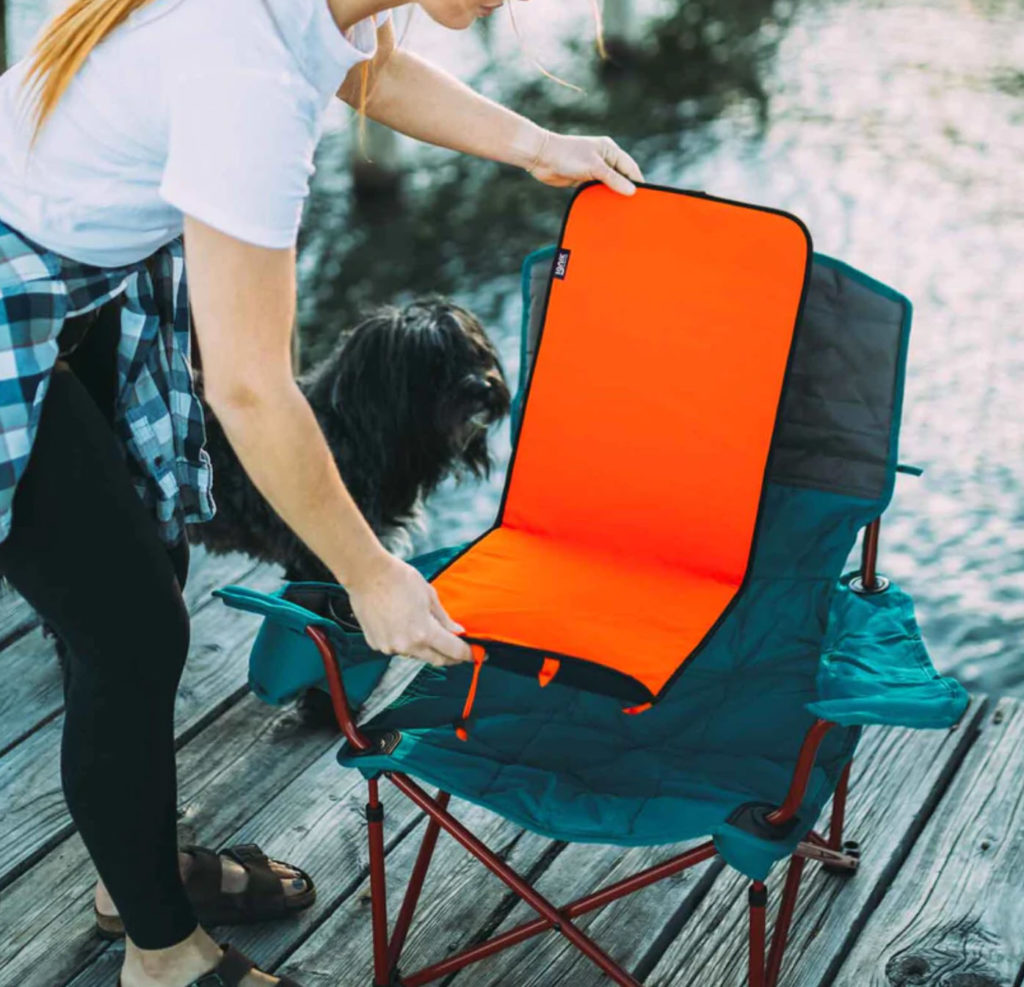 Conclusion
PROS: 10 heat settings, 112F high temp we tested, high level of portability.
CONS: doesn't come with its own battery, concerned how it would handle high level of wetness like snow/rain
Overall, this heating pad can help add the cozy to your cold weather tailgates, or heated seats to sofa. If you want to turn everywhere you sit into a heated seat, I think we just found the solution.
Learn more and get your own by visiting IGNIK.
Find many amazing products that we've tested in our AMAZON STORE. A little bit of every purchase goes back to help support our honest reviews of the products you love.
Thanks for reading our blog on the Ignik Backside Heated Pad Review. Let us know what you think and any questions. Check out our short video below and while you're on YouTube make sure you hit that SUBSCRIBE button!
Love learning about all the new products that we get to test? Take a minute and check out our latest PRODUCT REVIEWS.
We never get paid for our reviews, this way we can always keep it real with our fans. We were sent a sample to check out with the understanding that we'd give our honest opinions.
Written By: Luke Lorick 11/16/22