You want a cozy fire, but there's a burn ban, or you aren't allowed to use a fire pit where you live? Now you have an option with the FireCan. This is designed like an ammo can and allows you get a cozy fire set up, almost anywhere. We love fire nights here at Tailgating Challenge and knew we needed to put this to the test. Now let's get cozy with the Ignik FireCan Review.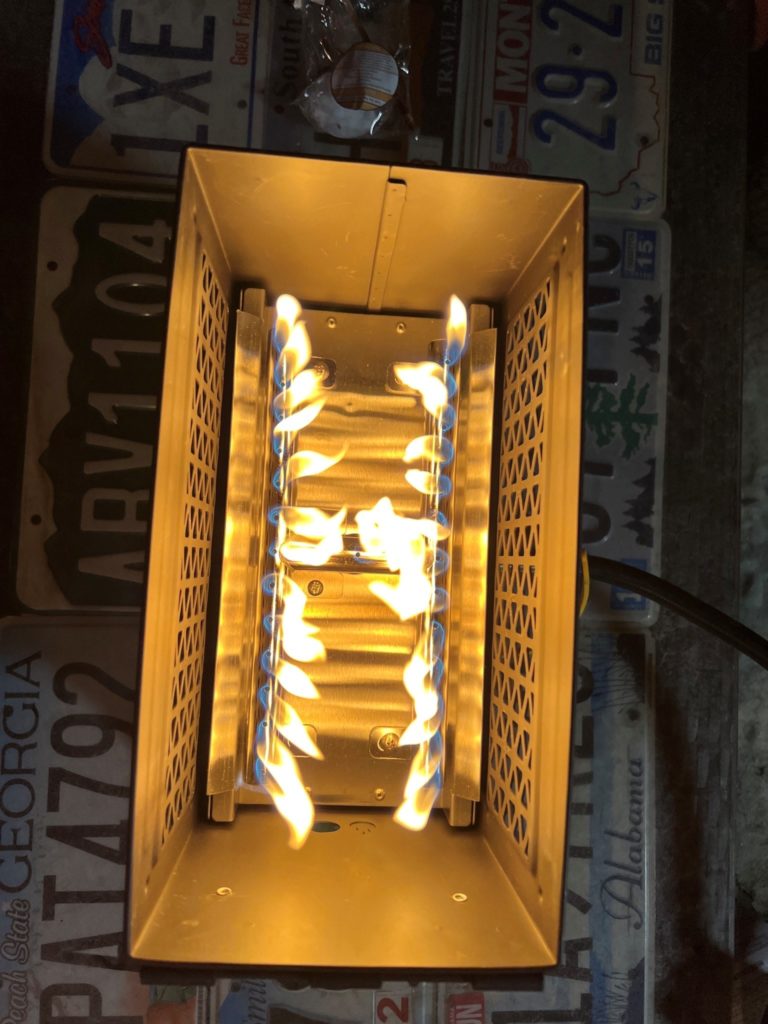 FireCan Features
-Ammo Can Design
-Uses 20 pound propane tanks
-Collapsible legs
-Able to use in fire bans
-5 feet quick release hose connect
-Able to cook s'mores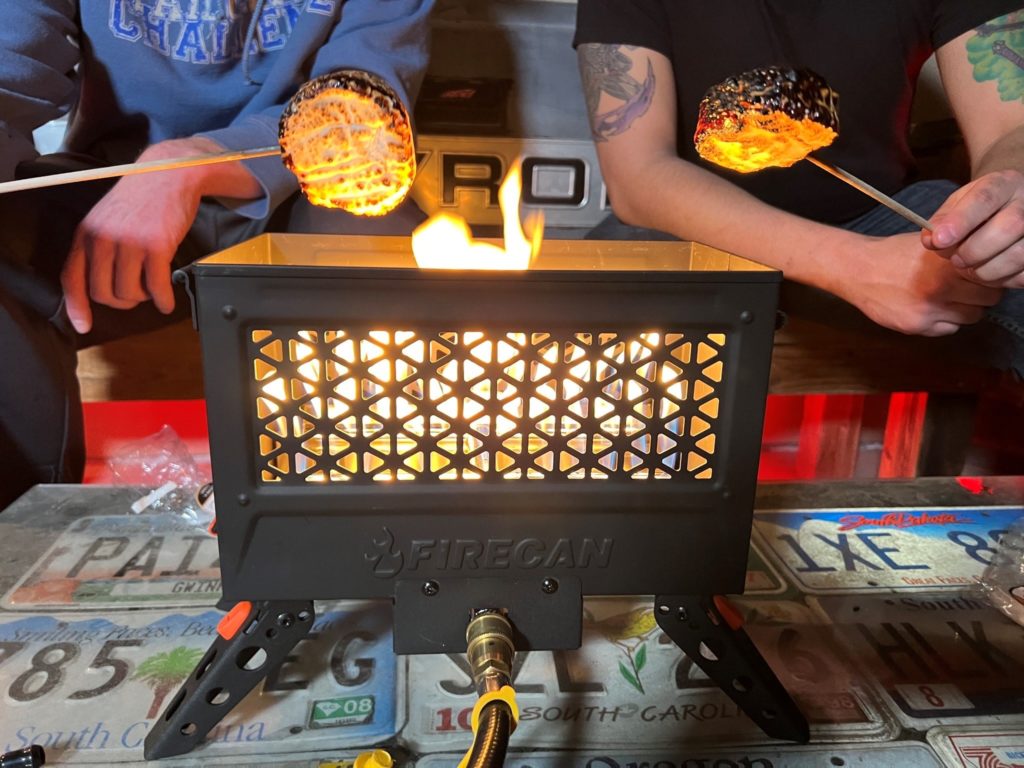 What Did We Think?
We knew about the Ignik brand, as we had tested one of their heated tailgating seats in the past (Watch HERE). We are big fans of anything fire pit related and saw their FireCan and were intrigued. Our FireCan showed up and we grabbed some propane and headed to the back porch to get it fired up.
Setup is simple. I flipped the 4 legs out and then used the quick release hose to get our propane tank hooked up. When you use the quick release hose simply pull it back, push it on and release. You will need to give it a little force to get a full connection, you will hear a solid click. From there, attach the other end of the hose to your 20 pound propane tank (no adaptor for 1 pound tanks). There is a red knob that will allow you to control the amount of gas that flows into the FireCan.
Now let's get this FireCan fired up. This unit does not have an electric ignition, so you will need a lighter. When ready to light, cut the propane on and have the red flow valve on low. Then place the lighter through the lighting hole and POOF we have fire. If you have the gas on full blast the fire will jump high when it lights (you can see this in our video).
Once the FireCan was lit we could feel big heat coming out of the top. While some heat was coming out of the sides it is only a fraction of the heat you will feel from above. Given this is an all gas fire pit there is no smoke and you can also roast s'mores over an open flame.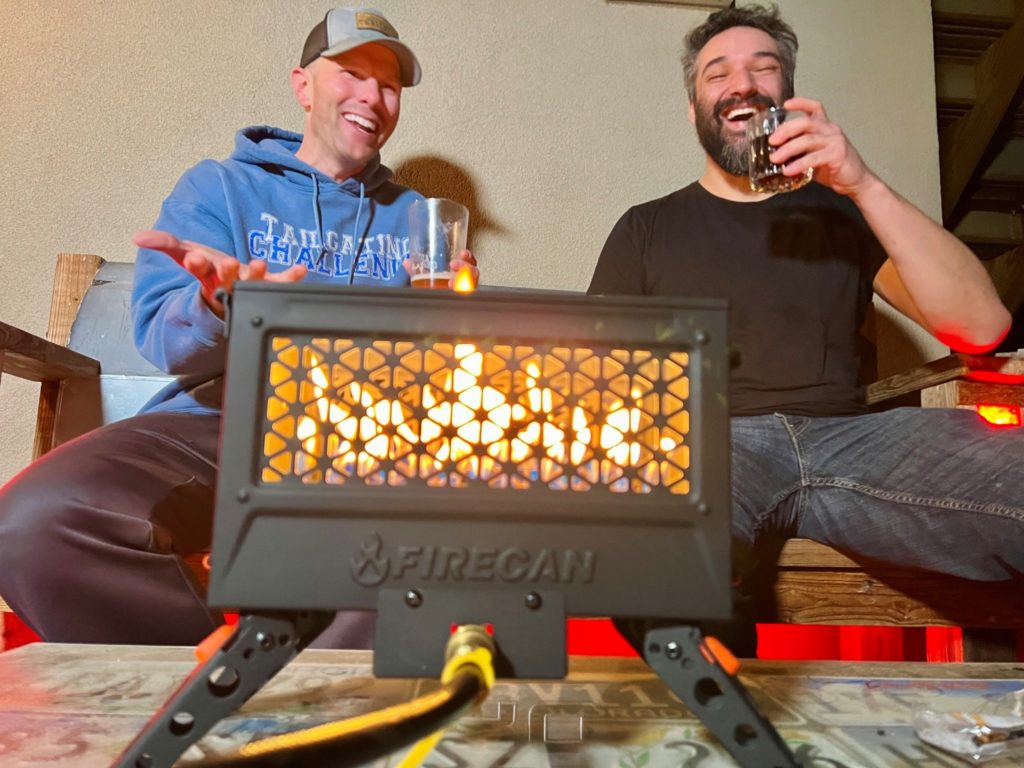 Conclusion
PROS: unique look, portable, adjustable flame
CONS: no electric lighter, heat not as good out of the sides vs the top, no adaptor for smaller propane sources
Overall, if you're looking for a unique way to take your fire, safely, to your next tailgating party then it's time to get your hands on a FireCan.
Learn more and get your own by visiting IGNIK.
Find this an many amazing products that we've tested in our AMAZON STORE. A little bit of every purchase goes back to help support our honest reviews of the products you love.
Thanks for reading our blog on the Ignik FireCan Review. Let us know what you think and any questions. Check out our short video below and while you're on YouTube make sure you hit that SUBSCRIBE button!
Love learning about all the new products that we get to test? Take a minute and check out our latest PRODUCT REVIEWS.
We never get paid for our reviews, this way we can always keep it real with our fans. We were sent a sample to check out with the understanding that we'd give our honest opinions.
Written By: Luke Lorick 1/19/23