5G speed in a grilling thermometer? It's now a thing thanks to the INKBIRD 5G Bluetooth Grilling Thermometer. Using a grilling thermometer can ensure you don't over, or under cook the food you are serving up at your tailgating party. Did we mention this is 5G speed that is a breakthrough with grilling thermometers, but there is only one way to see if the hype lives up to the claims. It's time to put the INKBIRD IBT-26S to our Tailgating Challenge.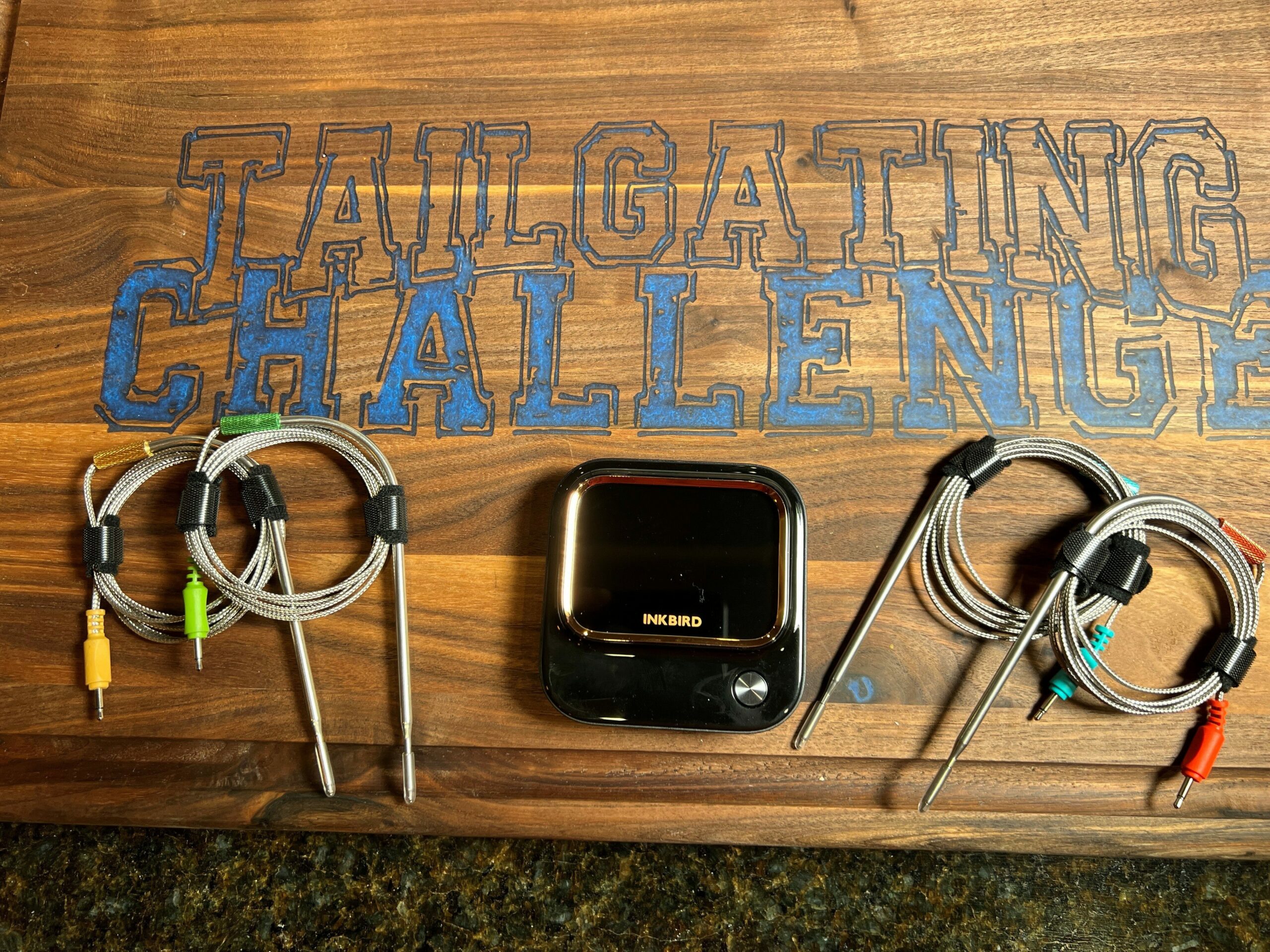 INKBIRD Features
-5G Speed
-User Friendly App
-4 Temperature Probes
-Magnetic back with foldable stand
-23 meat presets to select
-Temperature Graph
-Temperature Alarm
-Countdown Timer
-Bluetooth up to 164 feet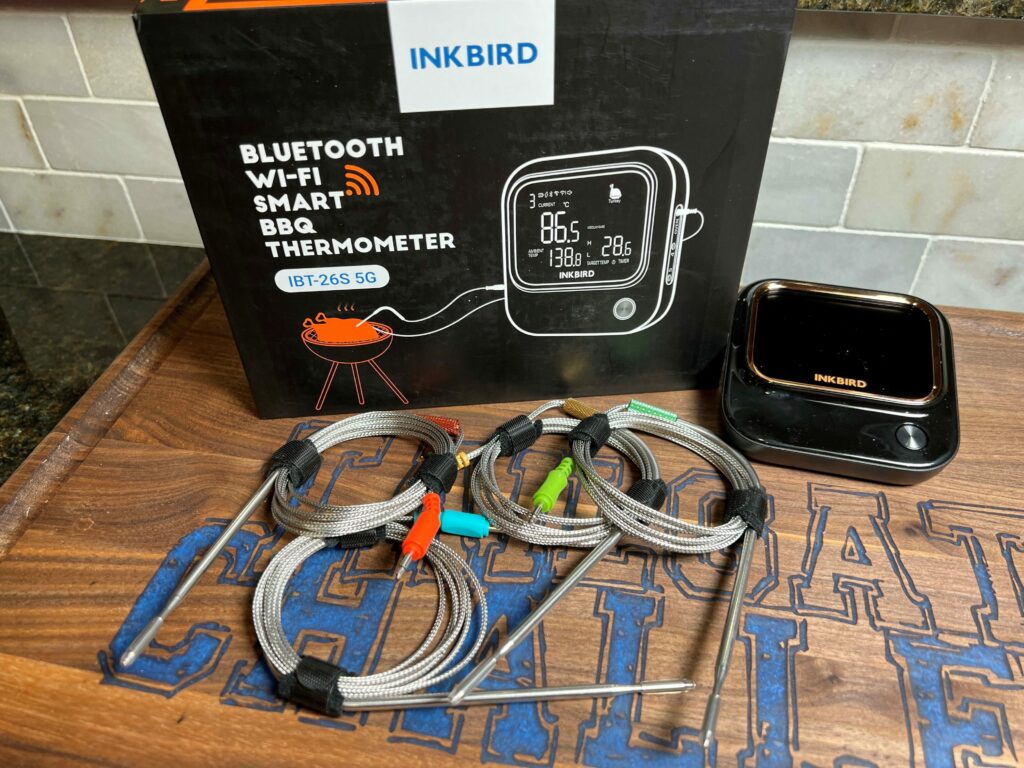 How Was The App?
You can find the INKBIRD app in the app store. It's a simple download and once downloaded you will need to pair your grilling thermometer and you can also link it up to your home Wi-Fi. After you get it connected you can see the 23 meat presets that range from chicken and steak, all the way to halibut and venison!
Select the meat of your choice, or set up your custom program, then get to grilling. It will send an alert to your phone when your food is ready to pull off the grill.
In addition, this app can pair with other INKBIRD products to help you control more of your items with one app.
What Did We Think?
The INKBIRD 5G grilling thermometer has a stylish look and is one of the cleanest looking grilling thermometers we have tested to date. This unit has 4 probes that you can hook to different pieces of meat to ensure grilling perfection. Each of the probs is color coated to help ensure you don't mix them up when setting up your programs.
We noted, above, on setting up the app and getting ready for use. Now let's stick these probes in some meat and get to grilling. I got a thick ribeye and some chicken thighs to help test out this grilling thermometer. Inserting the probe was simple and they slid in with no issues. When you are inserting the probe make sure you get the tip as close to the center of the meat as possible. This will help ensure the most accurate results.
Once inserted, you can select the program on the app that you'd like to run. Once selected, you will see screens for each probe populate with a visual of the meat selected and the desired cook to temperature.
Next up, put the meat on the grill! You can watch the internal temperature rise in real time, as it climbs to the target temperature.
As, the meat was grilling I was able to walk away from the grill and was still able to monitor real time results on my phone. When I brought the app beside the base unit you could see both are pretty close to being totally synced up as the temperature rises with accurate readings of what going on with your food.
When the internal temperature is reached, the base unit will let out and audible alarm and you will get an alert on your phone to go pull the meat off the grill. Pro Tip: be ready when this happens, as the food is ready then.
Cleanup was simple with some hot soapy water the probes were ready for the next grilling session. Not that this needs to be said but please don't wash the base unit:)
Conclusion
PROS: sleek design, 5G speed, ability to hook to Wi-Fi, easy to use app, magnetic backing
CONS: this is a no brainer but it's not wireless (this is simply my opinion in that I like to cut the cord)
Overall, if you're looking for a stylish grilling thermometer that has 5G speed and presets for almost any type of meat you want to cook it's time to check out the INKBIRD IBT-26S Grilling Thermometer.
Learn more and get your own by visiting INKBIRD.
Find this many amazing products that we've tested in our AMAZON STORE. A little bit of every purchase goes back to help support our honest reviews of the products you love.
Thanks for reading our blog on the INKBIRD 5G Bluetooth Grilling Thermometer Review. Let us know what you think and any questions. Check out our short video below and while you're on YouTube make sure you hit that SUBSCRIBE button!
Love learning about all the new products that we get to test? Take a minute and check out our latest PRODUCT REVIEWS.
Written By: Luke Lorick 9/14/23