When you're tailgating with a loved one sometimes you want to get closer. Normal tailgating chairs may not be able to fit your needs, so it's time for a tailgating loveseat! The Kozy Bear Double Chair will bring the comfort and help keep your drinks cold, since it has a built in cooler! Let's see how the Kozy Bear Double Chair (From Kuma Outdoors) does in the next Tailgating Challenge.
Double Chair Features
-2 Beverage holders
-Holds up to 500 pounds
-Weighs 17.5 pounds
-Carrying case
-Grey or Red Black Checkered
-Multiple storage compartments
-Center Cooler (holds 6 drinks)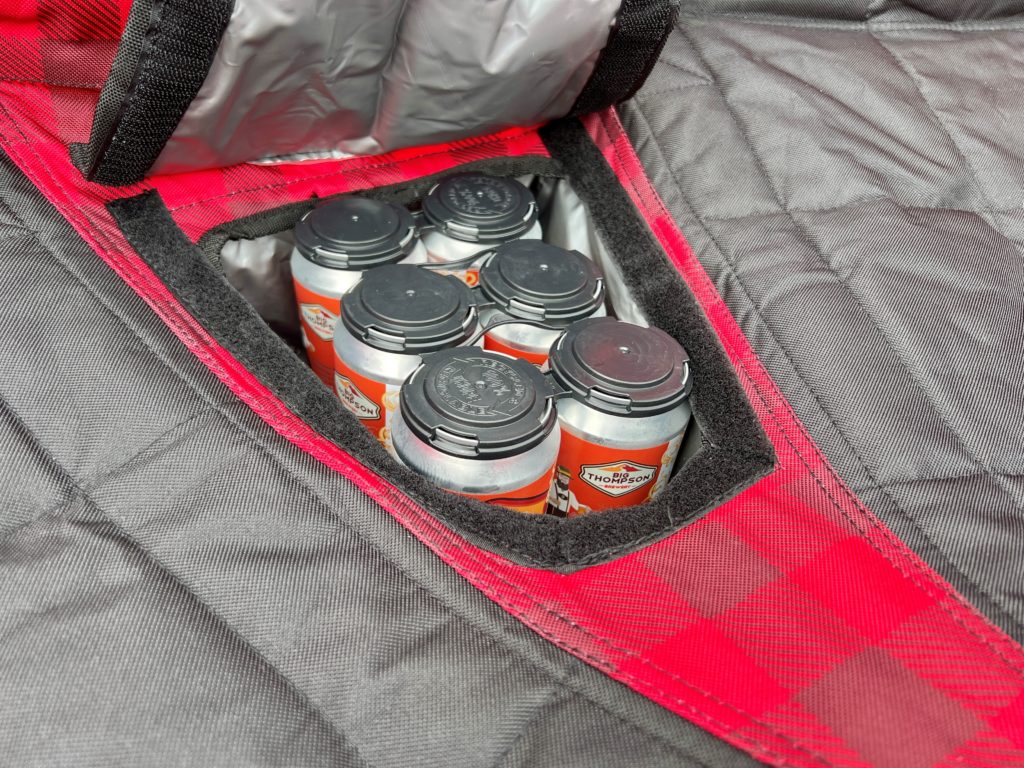 What Did We Think?
We've tested out a bunch of tailgating chairs. That may be an understatement, as testing chairs is one of the things we are most renowned for here for at Tailgating Challenge. With this review we will focus on comfort, styling and extra features.
First, let's talk comfort. This tailgating loveseat folds out easily and when you sit on your respective side you'll notice the space that each person sitting has. What makes this different is that there is a center section that is used for storage and the cooler. This extra space makes this unique from some tailgating loveseats that force you to be on top of each other. Overall, the comfort may not be as high as some tailgating chairs we've tested, but for a loveseat it's the most comfortable one I've sat in, to date.
Next up, styling. The styling with the red and black checkered pattern gives it a camping/wilderness flare. It also comes in a grey color for a second option. Would like to see a few more color options in the future, but the red and black checkered has a great look.
Finally, we are getting into the features. The main feature of this chair is the velcro cooler that can hold a 6 pack. Remember, this is not a heavy duty cooler, but something that will keep drinks colder for longer than normal. Above the cooler is a zipper pouch that is great for securing items and then a pouch for larger items like snacks. There is a cupholder on each side for your drinks.
They also make a model that has a heating element to keep you toasty warm. The win will be with the chair with the built in cooler AND the heating element coming together as one.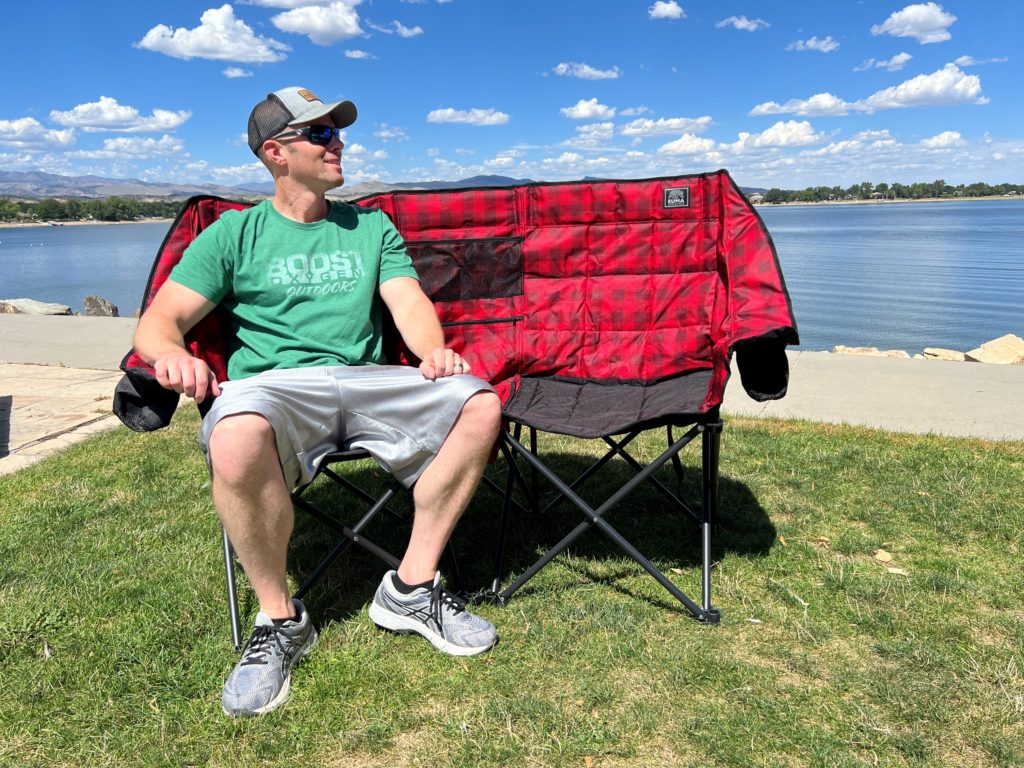 Conclusion
PROS: comfortable for a loveseat, built in cooler, storage compartments
CONS: needs more color options
Overall, this is a kozy loveseat that gives you adequate space to relax and can keep your drinks cold.
Learn more and get your own by visiting KUMA OUTDOORS.
Find many amazing products that we've tested in our AMAZON STORE. A little bit of every purchase goes back to help support our honest reviews of the products you love.
Thanks for reading our blog on the Kozy Bear Double Chair Review. Let us know what you think and any questions. Check out our short video below and while you're on YouTube make sure you hit that SUBSCRIBE button!
Love learning about all the new products that we get to test? Take a minute and check out our latest PRODUCT REVIEWS.
We never get paid for our reviews, this way we can always keep it real with our fans. We were sent a sample to check out with the understanding that we'd give our honest opinions.
Written By: Luke Lorick 8/31/22