I love beer, but hated how much space the beer took up in our main refrigerator. A beer fridge is the is the perfect solution to give your beer the proper home. Since I had this revelation I have now tested FOUR different NewAir beer fridges and just got their newest one in to see how it does in our latest Tailgating Challenge. Grab a cold drink and lets get into the Newair Compact Mini Refrigerator Review.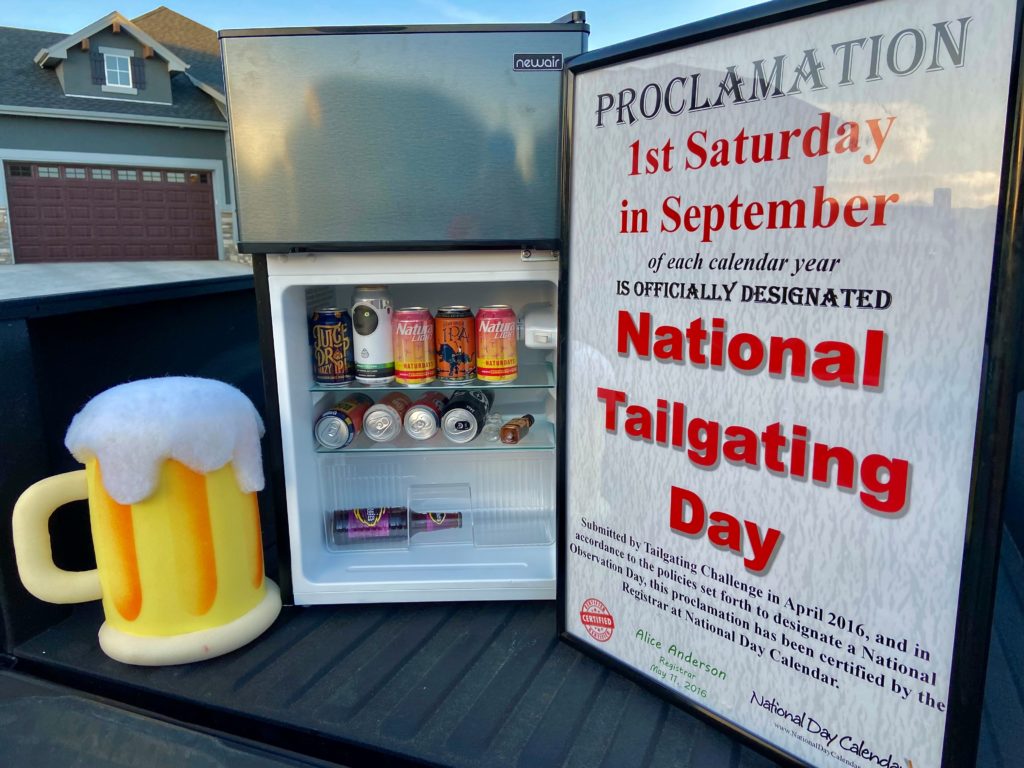 Newair Mini Refrigerator Features
Dual zone cooling with two-door design for perfect food storage conditions.
Adjustable shelves and specialty compartments for total organization.
Compact design fits in less than two square feet but holds food for days.
Quiet compressor won't interrupt conversation in small living spaces.
Energy Star Certified design.
What Did We Think?
First, let's just remind our readers that we are a bit spoiled since this is the 4th NewAir Fridge that we have reviewed. This is their most economical mini fridge option, so you're getting good quality, but not all the bells and whistles of some of the beer fridges we have.
This fridge reminds me of the perfect fridge for a dorm room, as it has the separate freezer, pull out drawer, removable shelves and storage on the door. A few things that makes this fridge different from other NewAir refrigerators is that it has a separate freezer compartment, there is no glass door, and the door has storage on it.
One thing many people wonder about is how loud these refrigerators are. I can say that this is truly a whisper motor. In the video below I even got the camera right on the motor to give you a sense of what the worst case scenario would be.
I had the bright idea of using this fridge outside on the tailgate. I will say that while I like this fridge this wasn't the best idea as its more bulky than a normal cooler to get to the truck and the fridge was drawing more power than any of my portable power stations could supply. We tried and now we know!
This is still energy start certified and did not shoot our electricity bill up. We didn't even notice it!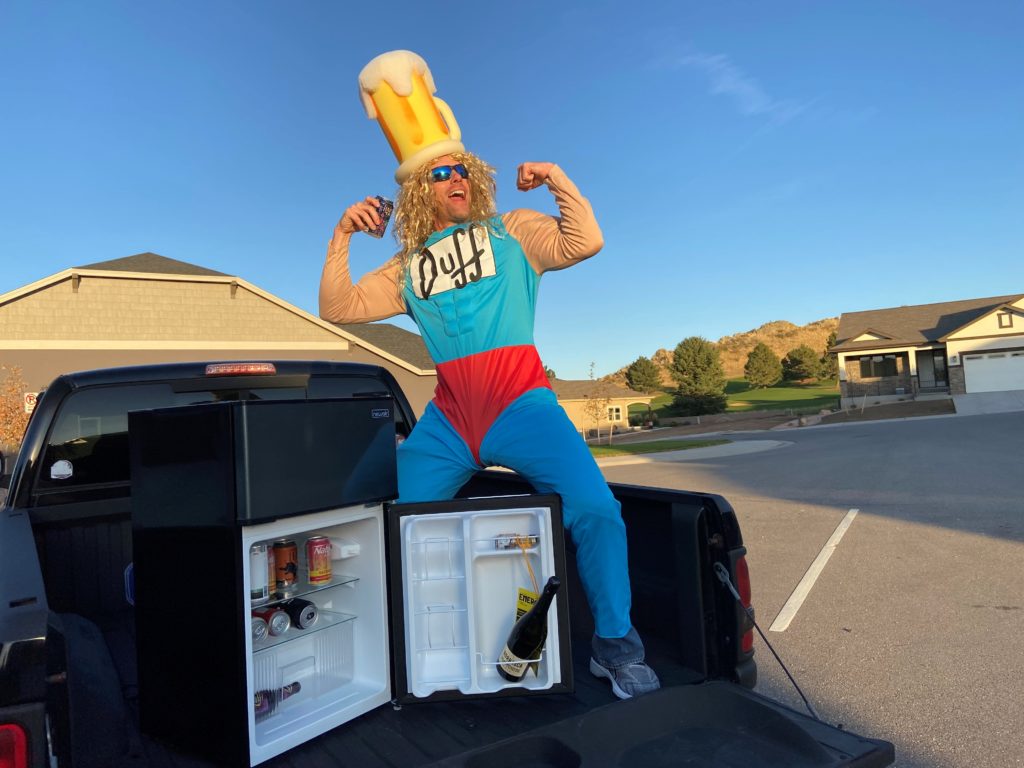 Conclusion
PROS: whisper motor, quality construction, door storage, consistent temperatures
CONS: no digital temperature display (I love this feature)
Overall, if you're looking for an entry level fridge from a quality company this will fit the bill. Cheers to some cold beers.
Learn more by visiting NewAir.
Save with promo code: CHALLENGE10OFF
Find hundreds of awesome products in the one stop tailgating shop: Our AMAZON STORE! Thanks for your support.
Thanks for reading our blog on the Newair Compact Mini Refrigerator Review. Let us know what questions you have and then watch our video review below. While you're on YouTube make sure you hit SUBSCRIBE to our channel.
Love learning about the cool products that we get to test out? Take a minute and check out our latest PRODUCT REVIEWS.
We NEVER get paid for our reviews. This way we can always keep it real with our fans. We were sent one sample to test out with the understanding that we'd give our honest thoughts.
Written By: Luke Lorick 10/5/21