You remember those classic lawn chairs that your parents have? Maybe you still use one, as you love the classic lawn chair style? It seems like all classics come back reinvented and the classic lawn chair just got it's makeover thanks to ParkIt. The ParkIt Voyager has the feel of the lawn chairs you remember, but wait there's more! This chair has a built in backpack feature, along with a cooler that can hold 20+ beers! Now let's learn more about the ParkIt Voyager Chair Review.
Features of ParkIt Chair
-Aircraft grade aluminum (holds over 350lbs)
-Wooden armrests
-Woven polyester webbing
-Insulated, detachable cooler
-Interchangeable cupholder
-Hands free carry with the backpack straps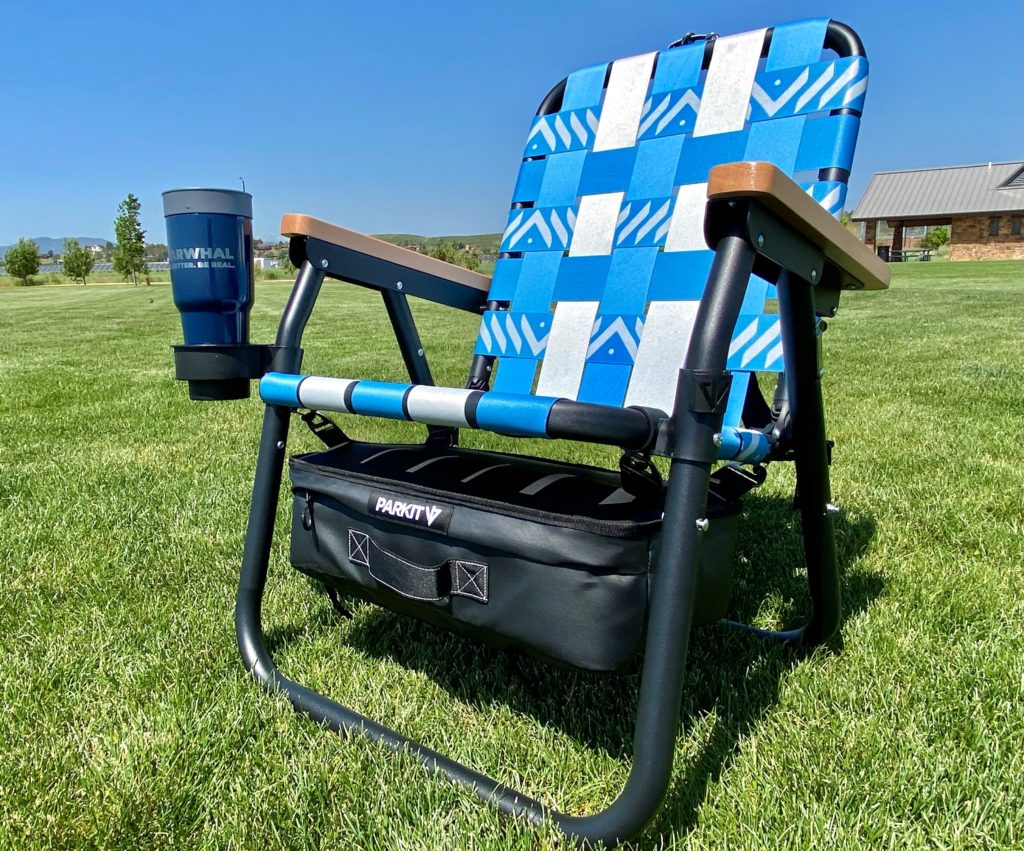 Product Testing
I interviewed the creator of the ParkIt chair in early 2020 when they were first going live on Kickstarter. In learning more about this chair I was excited to get my hands on one, as I've tested numerous chairs and I have a sense when a chair is going to be a gamechanger. I had this feeling about the ParkIt Voyager, but I had to wait for them to be made. Fast forward a year later and I got my chair!
They have multiple color options and I went with the glacier blue. When it came in it was easy to assemble. I clipped the two backpack straps to the the back of the chair, inserted the cup holder and then clipped the cooler on the bottom of the chair. Now, it was time to go have some fun.
The chair itself looks clean and to me took the classic lawn chair and made the style even better. The frame is noted to hold over 350 pounds. The chair is comfortable and is lower to the ground than some other chairs. This is good to keep in mind if you, or a loved one have issues getting out of lower chairs.
The hands free carry on this chair is awesome. For getting to the photoshoots, I was able to slide this on my back just like a normal backpack and go. The chair weighs in at just over 11 pounds (with nothing in the cooler).
Speaking of the cooler, this is another reason why I'm a big fan of this chair! The cooler can hold over 20 beers and we found it kept things cold in 90+ degree temps for over 6 hours. If you add ice packs your results will get even better. The cooler has two additional zipper pockets to add some items like phone, keys, wallet, snacks, etc. The cooler is attached to the bottom of the chair and makes grabbing a cold one pretty easy.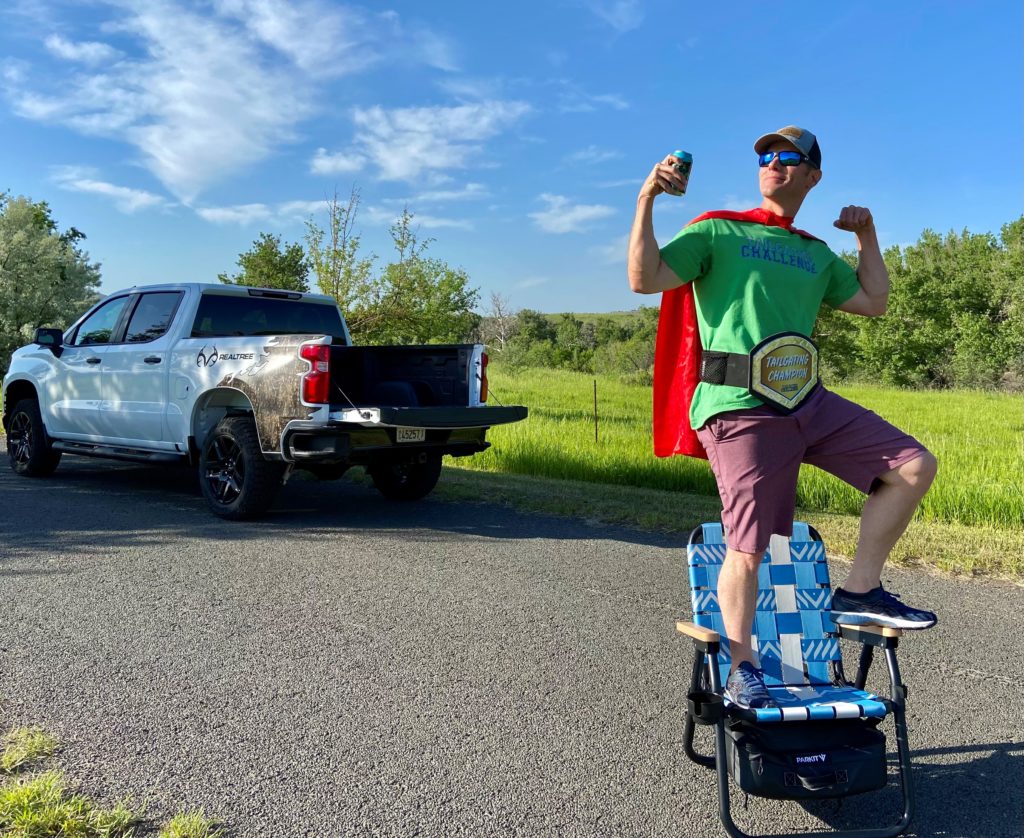 Conclusion
PROS: clean design, detachable cooler, handsfree carry
CONS: cupholder does not fit all tumblers
Overall, this chair lived up to its hype! This chair looks the part, is easy to transport and can keep 20+ beers cold. I call this a win and I bet you will too.
Learn more and get your own by visiting PARKIT.
Find hundreds of unique products in our AMAZON STORE. If you shop on Amazon check here first.
Thanks for reading our blog on ParkIt Voyager Chair Review. Let us know what questions you have and then watch the short video below. While you're on YouTube make sure you hit that SUBSCRIBE button!
Love learning about the cool, new products that we get to test out? Take a look at some of our recent PRODUCT REVIEWS.
We NEVER get paid for our reviews. This was we can always keep it real with YOU! We were sent one chair to test out with the understanding that we'd give our honest thoughts.
Written By: Luke Lorick 6/13/21