Wagons can haul kids, pets, and tailgating gear with ease, but not all wagons are created equal. The Platinum edition wagon from Creative Wagons got the 'platinum' name from being different than the norm. We got our hands on the new Platinum Push Pull Wagon to put it to our Tailgating Challenge.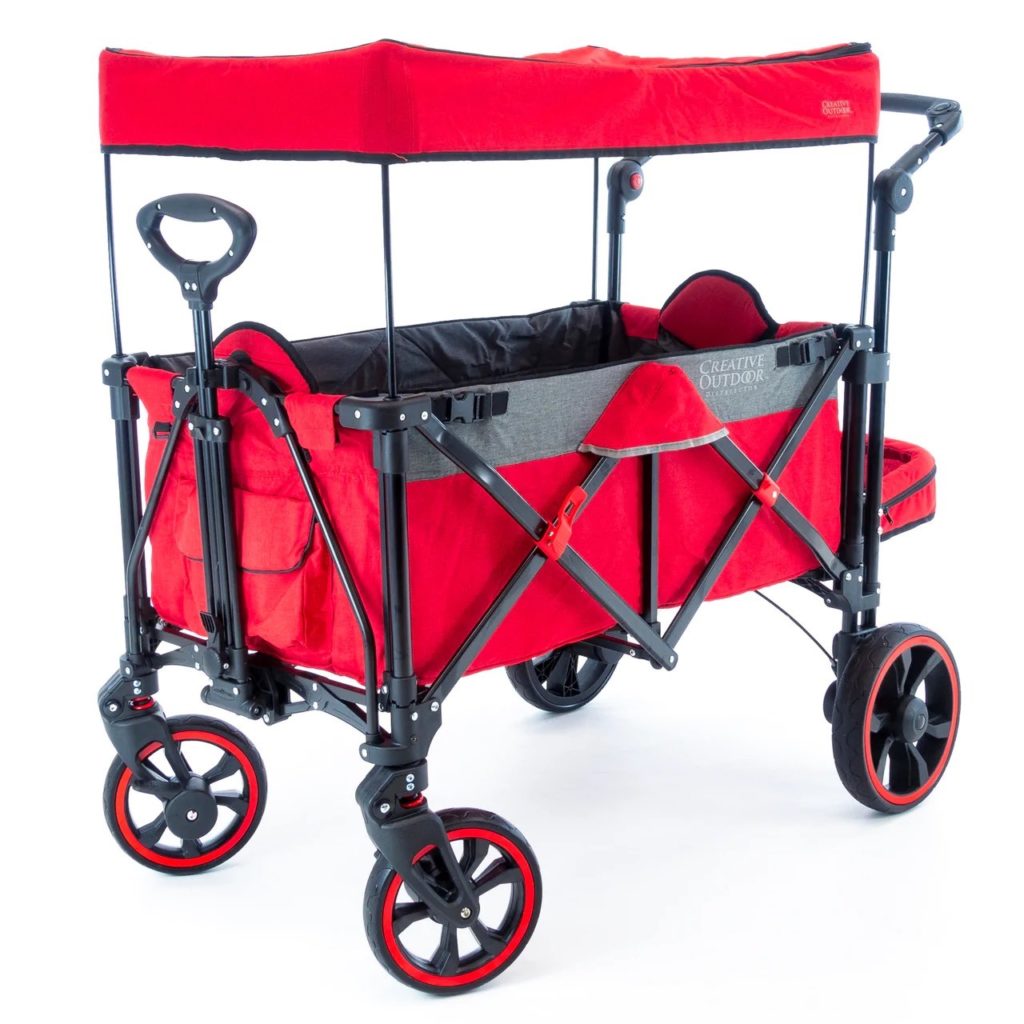 Platinum Wagon Features
• suspension springs for comfortable ride
• locking foot-activated brakes on all four wheels
• two 5-point child seat belt safety harnesses to keep kids safe
• multiple storage pockets and pouches to keep your gear organized
• rear door and permanent folding tray for hauling oversized items
• a removable canopy for protection from the sun with convertible zip-open mesh portion
• 360 degree swivel front wheels for maximum maneuverability
• locking latch to keep wagon securely folded in folded position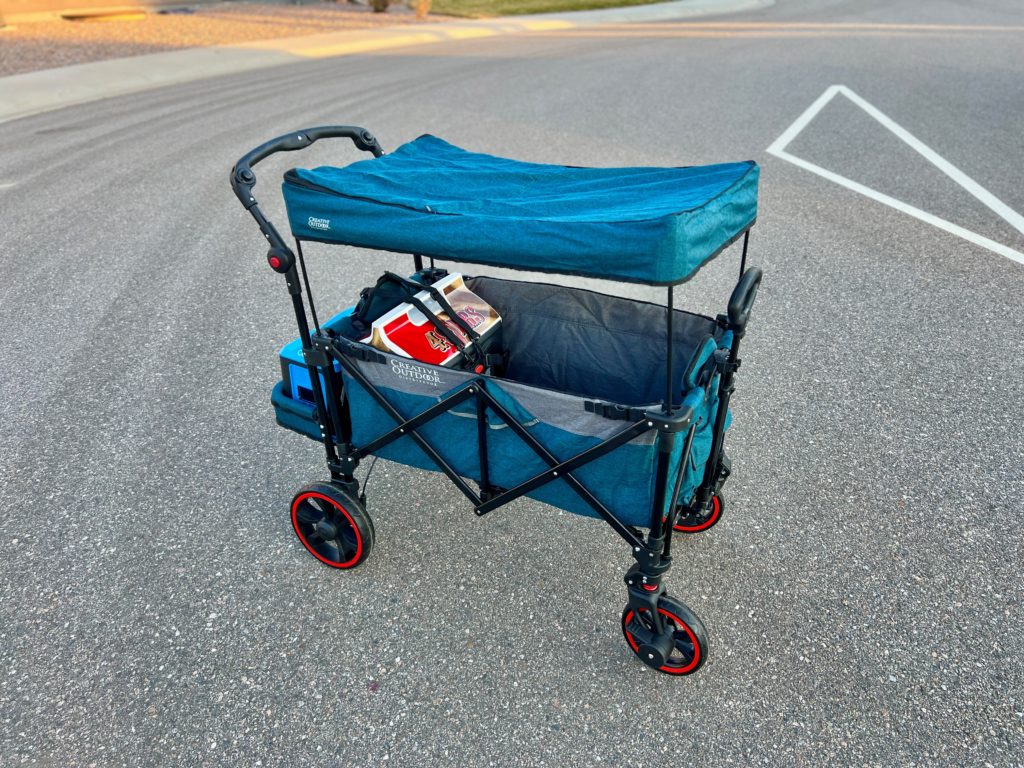 What Did We Think?
First things first, we have to put the wagon together. The install only takes a few minutes, as you have to install each of the 4 tires. Pro Tip: when installing the two front tires use a generous amount of the lube that is included. This will ensure a smooth driving/handling experience with the Platinum Wagon.
The steering on this is so smooth. The front wheels are both 360 and you can easily pivot and turn on a dime. Each of the wheels has a brake, so you can ensure you can lock your wagon in place and it won't roll off.
One item that I really liked on this model is the folding tray in the back. It can hold a small cooler, or even a heavy power station. It also has the trap door, so you can haul oversized items without them hanging out of the side of the wagon. This is such a good idea.
The removeable canopy top can add shade to the wagon and it also has a a sunroof, so you can take a look into the wagon and spy on your kids/pets/beer.
The push/pull feature is convenient, as there is an adjustable push bar on the back that you can set to your perfect height, or if you need to pull just walk around to the front and adjust the bar to pull the wagon to your destination.
When it's all done this wagon folds up for easy portability. The wagon weight is 28 pounds. The wagon can hold an estimated 150 pounds of weight.
Conclusion
PROS: clean styling, smooth driving, ability to push/pull, hauling oversized items with trapped door, sunroof built into canopy
CONS: having ability to swap out wheels for all terrain tires (as on some of their other models) would be great for rugged terrain
Overall, this platinum wagon lived up to its name with a variety of features and how smooth the overall steering was. If you're looking for a new wagon check out the Platinum Push Pull Wagon from Creative Wagons.
Learn more and get your own by visiting Creative Wagons.
Save with promo code: tailgating
Find this an many amazing products that we've tested in our AMAZON STORE. A little bit of every purchase goes back to help support our honest reviews of the products you love.
Thanks for reading our blog on the Platinum Push Pull Wagon Review. Let us know what you think and any questions. Check out our short video below and while you're on YouTube make sure you hit that SUBSCRIBE button!
Love learning about all the new products that we get to test? Take a minute and check out our latest PRODUCT REVIEWS.
We never get paid for our reviews, this way we can always keep it real with our fans. We were sent a sample to check out with the understanding that we'd give our honest opinions.
Written By: Luke Lorick 12/5/22