We love coolers! Let's be honest, a cooler at your tailgating or homegating party is an essential item to keep those drinks cold. One of the things I love testing out is coolers that do more than just keep your drinks cold. In our latest blog we check out a pop up cooler that has an adjustable top that you can use as a table. Lets see how the YitaHome Pop Up Cooler does in our next Tailgating Challenge.
Pop Up Cooler Features
-9.8 Gallon capacity
-Drain Plug in Bottom (watch video to see how to properly install it)
-Adjustable table top
-Made of all weather resin
-Weight capacity 165
-Weighs 13 pounds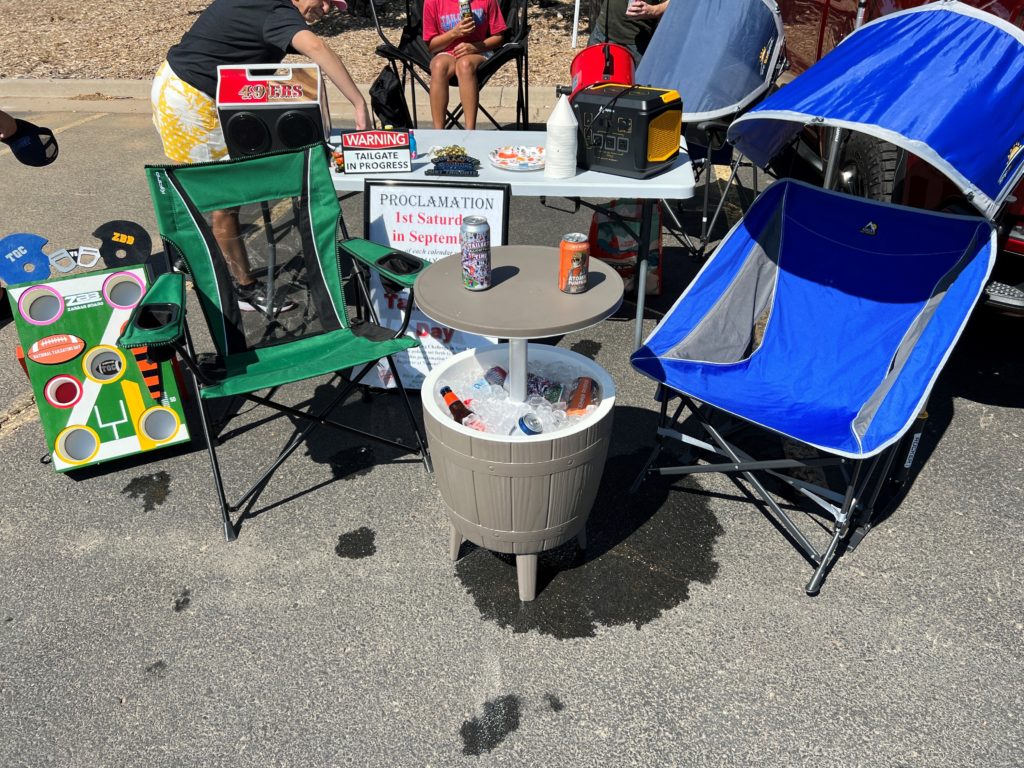 What Did We Think?
The pop up cooler feels light to the touch and is easy to use, but pro tip make sure the drain plug is attached prior to loading with ice. The drain plug is on the inside on the cooler and needs to be screwed in before loading ice as its then hard to properly secure it.
You can guess we didn't follow the above step in our tailgating test. Yes, in the intense heat (98 degrees on National Tailgating Day) you can see the drip coming out of the bottom of the cooler with the ice melt. Once we fixed the plug there were no issues with the water leaking out of the plug.
While talking about the ice I'll rate this as a day cooler. In the heat and the opening and closing of the lid the ice will last for approximately 24 hours. This is not a roto-molded cooler, so if you're looking for ice to last for days then pivot onto the next cooler. If you're looking for something to keep your drinks cold and impress with the unique top, then keep reading.
The adjustable tabletop is pretty cool and many tailgaters thought that this was a unique option for a better position for their drinks. Let's talk about the monkey in the room: If the cooler top is open then the ice will melt faster. This is a factual statement, so use the table wisely.
This cooler is also a great option for use simply as an adjustable table. I've placed this on my back patio that we can use as a cooler, or just as a table when when we have a party going on.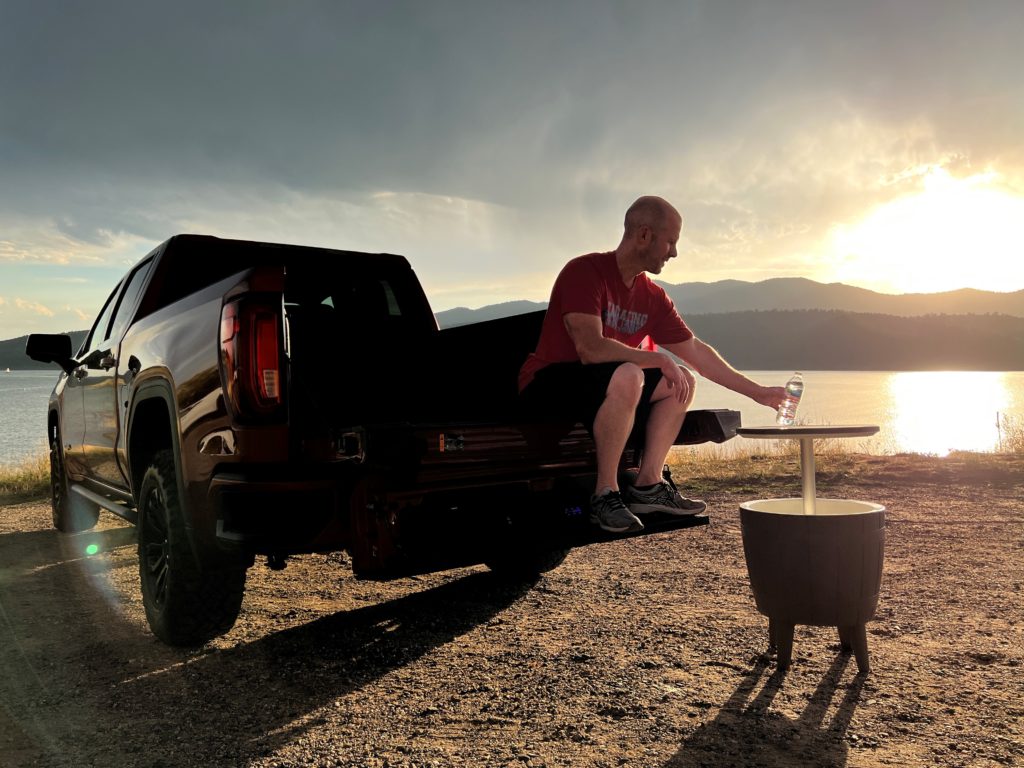 Conclusion
PROS: light, adjustable table, all weather
CONS: When using the table the coolness will escape, and moving the drain plug to the outside of the cooler would be a win
Overall, for the price point (currently under $90 on Amazon) it is a good value given the fact that it has the adjustable table that you can use even when the cooler is not in use.
Learn more and get your own by visiting YITAHOME.
Find many amazing products that we've tested in our AMAZON STORE. A little bit of every purchase goes back to help support our honest reviews of the products you love.
Thanks for reading our blog on the Pop Up Cooler Review. Let us know what you think and any questions. Check out our short video below and while you're on YouTube make sure you hit that SUBSCRIBE button!
Love learning about all the new products that we get to test? Take a minute and check out our latest PRODUCT REVIEWS.
We never get paid for our reviews, this way we can always keep it real with our fans. We were sent a sample to check out with the understanding that we'd give our honest opinions.
Written By: Luke Lorick 9/7/22