Protein. We all need it, want it and even crave it at times. Protein bars are great, but sometimes you want some real protein when you're on the go. If you don't have a grill handy you can still have grill chicken breast skewers. You heard correctly, there are chicken breast skewers that are ready to eat out of the pack and even come with dipping sauce. Let's dive deeper into the Pro2Go Chicken Breast Skewers Review.
Pro2Go Flavors
-Rotisserie Style
-Chipotle Style
-Sweet Sriracha Style
Ingredients/Nutrients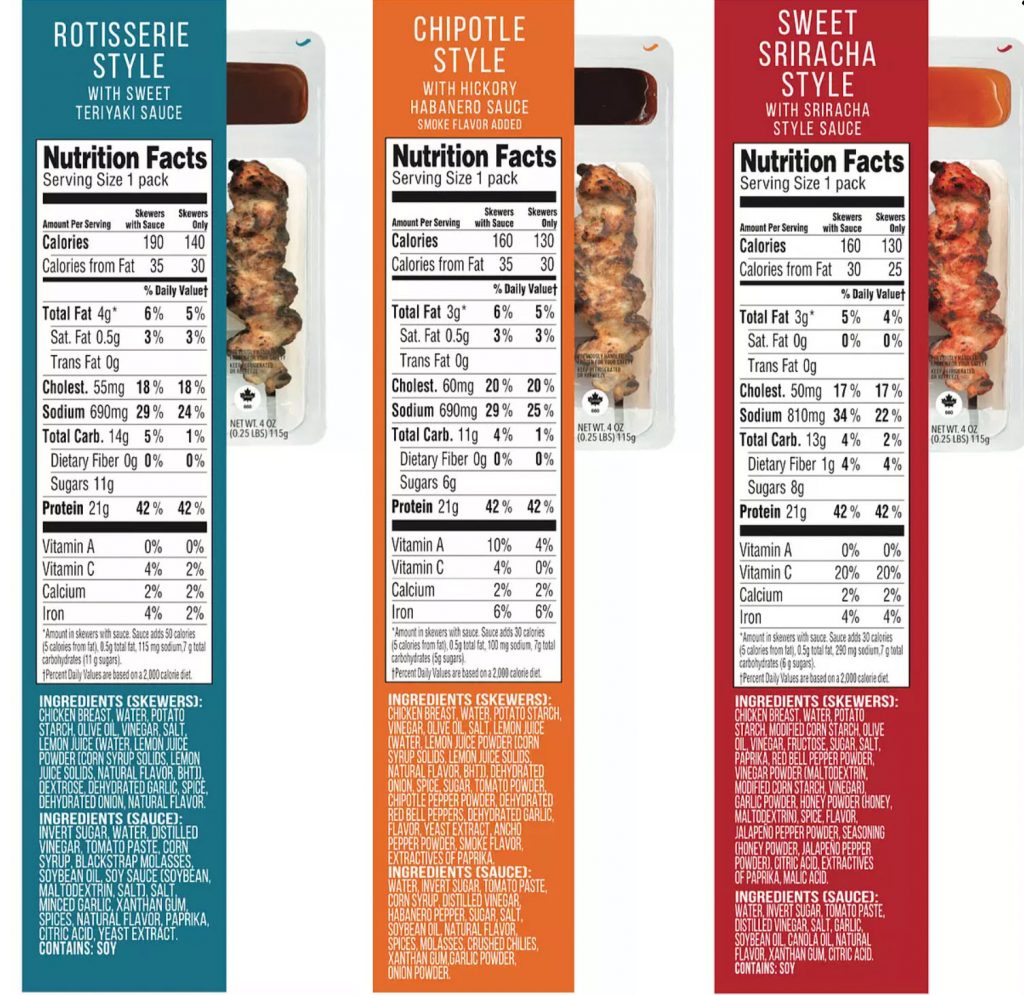 How Do They Taste?
The concept of having grill ready food out of the package sounds great, but it still comes down to how does it taste. We grabbed a sample of each flavor to try each one out and rank them.
To be honest, my hopes weren't extremely high that these would be delicious. My mind was thinking this would be a good source of protein, but would have me wishing I could find a grill to do it the right way.
Rotisserie Style
The Rotisserie flavor was up first. I opened the pack, there are two skewers per pack, and dipped it in the included sauce. I was pretty amazed. The chicken is tender, juicy, good flavor, and no chewiness. My first bite had me rethinking my preconceived notions about this prepackaged protein treat. On top of that I was eating it cold! You can microwave it for 30 seconds to get it heated up, if you have a microwave.
Sweet Sriracha Style
Next up, Sweet Sriracha and this flavor too was pretty good. It has sweet flavor on the front end and leaves you with just a touch of tang and spice. For those new here I'm not a big spicy fan, so this flavor is still totally in play for my friends who don't like big spice on their foods. If you love big spice you'll need to add some more, or look for another solution.
Chipotle Style
Finally, Chipotle flavor was up to bat. This one, in my opinion, was a dud. It was spicier and I simply didn't really enjoy the overall flavor. It doesn't compare to the Rotisserie and Sweet Sriracha flavors.
These snacks need to stay refrigerated and can stay good over 30 days in your fridge.
When we were doing the first part of our shoot two dogs came over, as they could tell we were on to something with this portable chicken snack.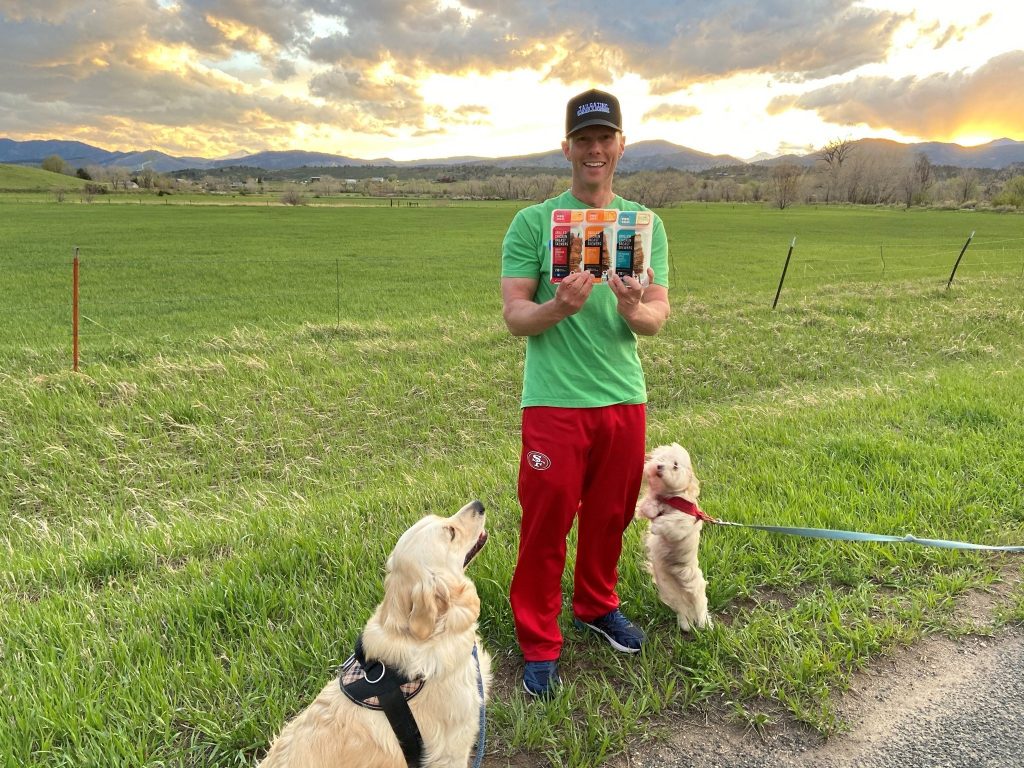 Conclusion
PROS: good source of protein (21 grams), good flavor, tender chicken, portable, natural ingredients
CONS: Aside from not being a fan of the Chipotle flavor and having a little struggle to find them around me, there were no flaws for what this product is intended to do.
Overall, I was impressed with the quality of the meat and flavor in these chicken skewers. This isn't going to stop me from firing up the grill to cook, but its a great option when grilling is not an option.
Learn more and find out where to get your own by visiting PRO2GO.
Find hundreds of carefully curated items in our AMAZON STORE that will take your tailgating to the next level.
Thanks for reading our blog on Pro2Go Chicken Breast Skewers Review. Let us know what questions you have and then watch the short video review we have testing these skewers out the very first time. SUBSCRIBE to our Youtube Channel while you're over there.
Love learning about all the cool, new products that we get to test out? Take a minute and check out our recent PRODUCT REVIEWS.
We never get paid for our reviews. This was we can always keep it real with you. We were sent a sample to test out with the understanding our review would be based on what we thought of the product.
Written By: Luke Lorick 5/11/21