We love fire pits and grilling and in this latest review we show what could be a must have tool to step your FIRE game up. The SearPro Torch can help sear your grilling goodies to perfection and lights your fire pit like a boss. From reverse searing a steak to melting cheese, this can help improve your grilling game. Now let's get into the SearPro Torch Review and see how it does in the next Tailgating Challenge.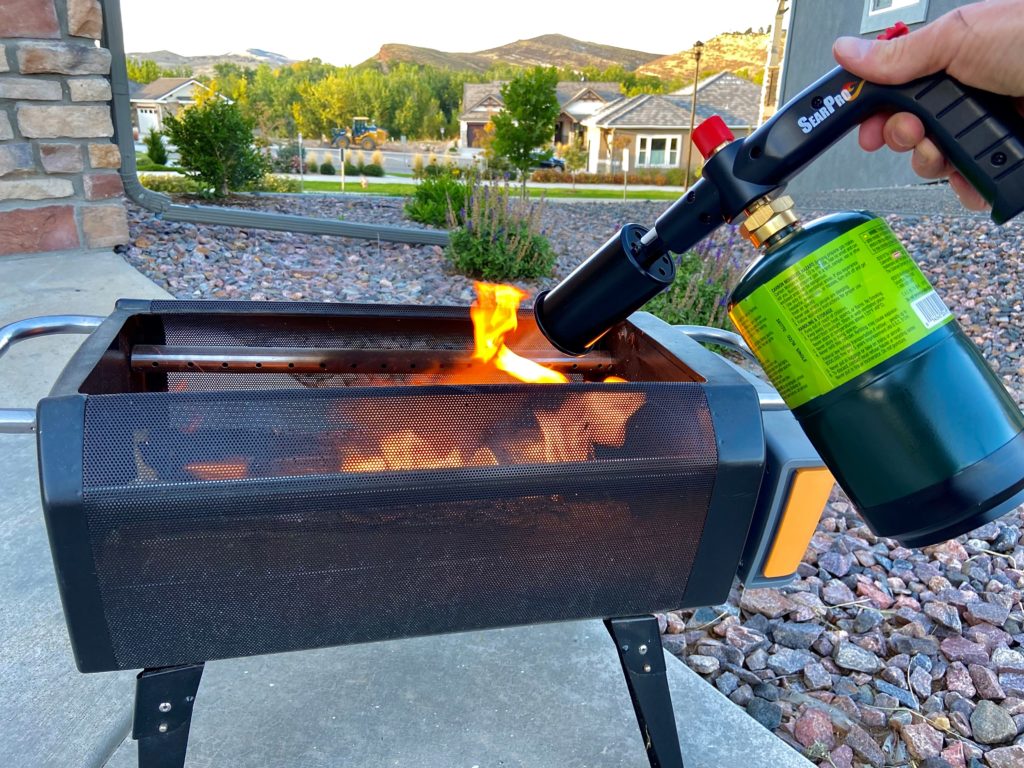 SearPro Torch Features
-Uses a 1 pound propane tank
-Easy to use
-Adjustable gas flow dial
-Puts out an intense stream of fire that will impress
-Place at 45 degree angle when in use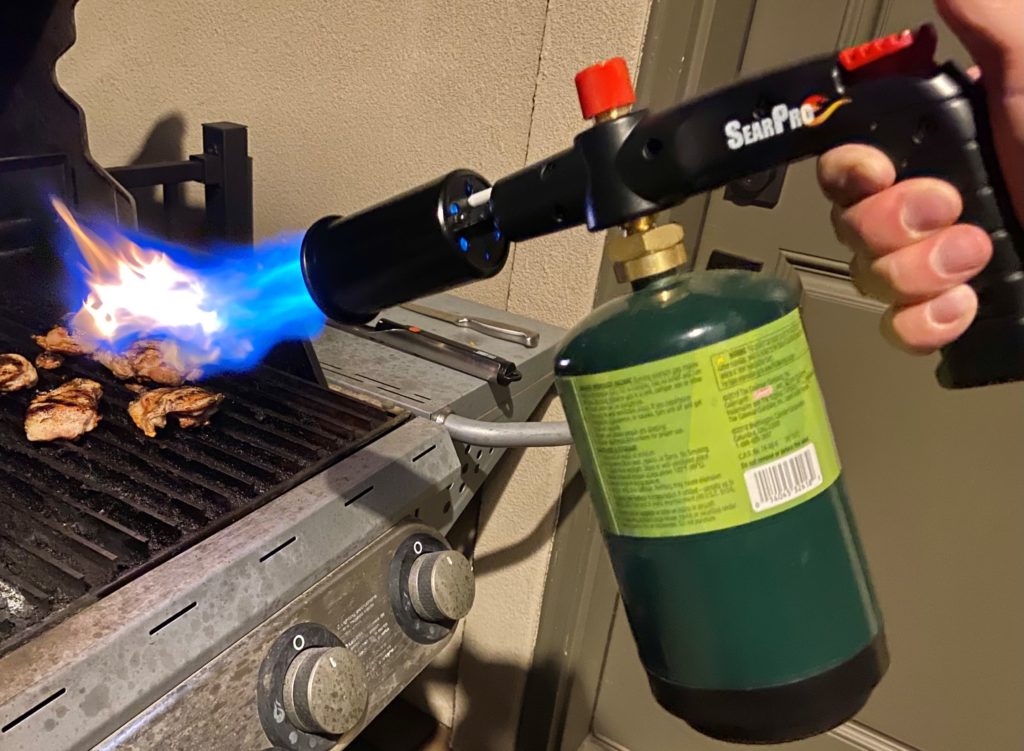 What Did We Think?
We have tested out a similar product in the past and loved it. The SearPro got our attention due to the size. This is the most compact mini flamethrower that we have seen, so far.
The SearPro is one piece, so there are no small parts to use or install. It is ready to use out of the box. All you need to do is install a 1 pound propane tank to the SearPro and you're ready to go.
When firing up the SearPro remember to use a low flow of propane when you push the red button to start it. If you have too much propane flowing it will not start. Once you have it started then you can adjust the gas flow to get the perfect flame.
Angles matter! Use the SearPro around a 45 degree angle if you go up to 90 degrees it will cut off, you can see this in the video below.
We started to light fire pits, sear meats and melt cheese with ease with the SearPro. The SearPro works great for getting the cheese just perfect, or giving a pellet grilled steak that sear that it needs to be done to perfection.
Having the SearPro around I've gotten a little out of hand with things. If there is a candle that needs to be lit, don't worry SearPro on it! My wife is so glad I got this:)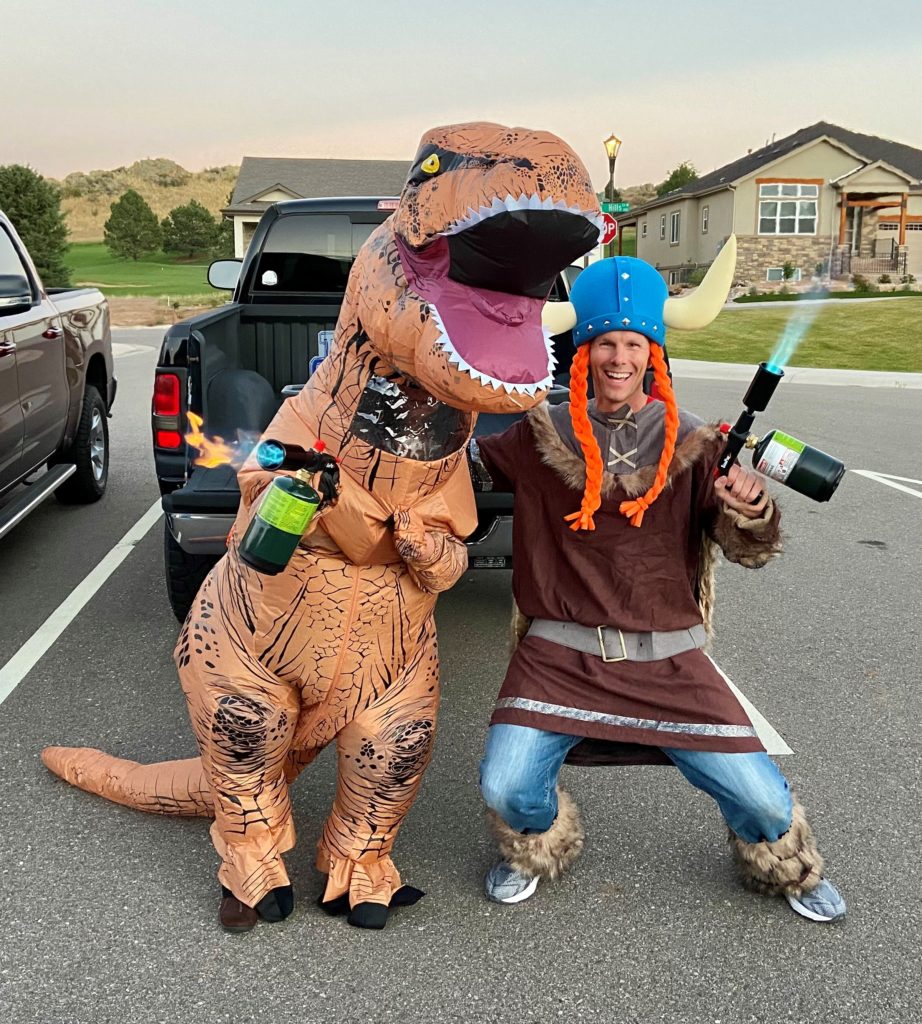 Conclusion
PROS: one piece, easy to use, produces an awesome flame, many ways to use, efficient with propane
CONS: once I learned how to properly light it there was no other feedback I had
Overall, for the price and fun of this tool it's a no brainer for anyone that has a fire pit, a grill or even a candle:) We are fans and this passed our Tailgating Challenge with flying colors.
Disclaimer: this is not a toy. Please use responsibly.
Learn more by visiting SearPro.
Find this and hundreds of other awesome products in our AMAZON Store.
Thanks for reading our blog on the SearPro Torch Review. Let us know what questions you have and then watch the short video below. While you're on YouTube make sure you hit that SUBSCRIBE button!
Love learning about all the new products that we get to test out? Take a minute and check out our latest PRODUCT REVIEWS.
We NEVER get paid for our reviews. This way we can always keep it real with our fans. We were sent a sample to test out with the understanding that we'd give our honest thoughts.
Written By: Luke Lorick 10/3/21