We've all been there sitting outside and our phone stops working due to sun exposure, or our drink gets warm too fast. Now there is a mini umbrella designed to keep your phone and your drinks cooler, in the shade. The ShadePop has a built-in magnet to help keep this tabletop umbrella in place while giving shade to your drinks. Now let's get into the ShadePop Review.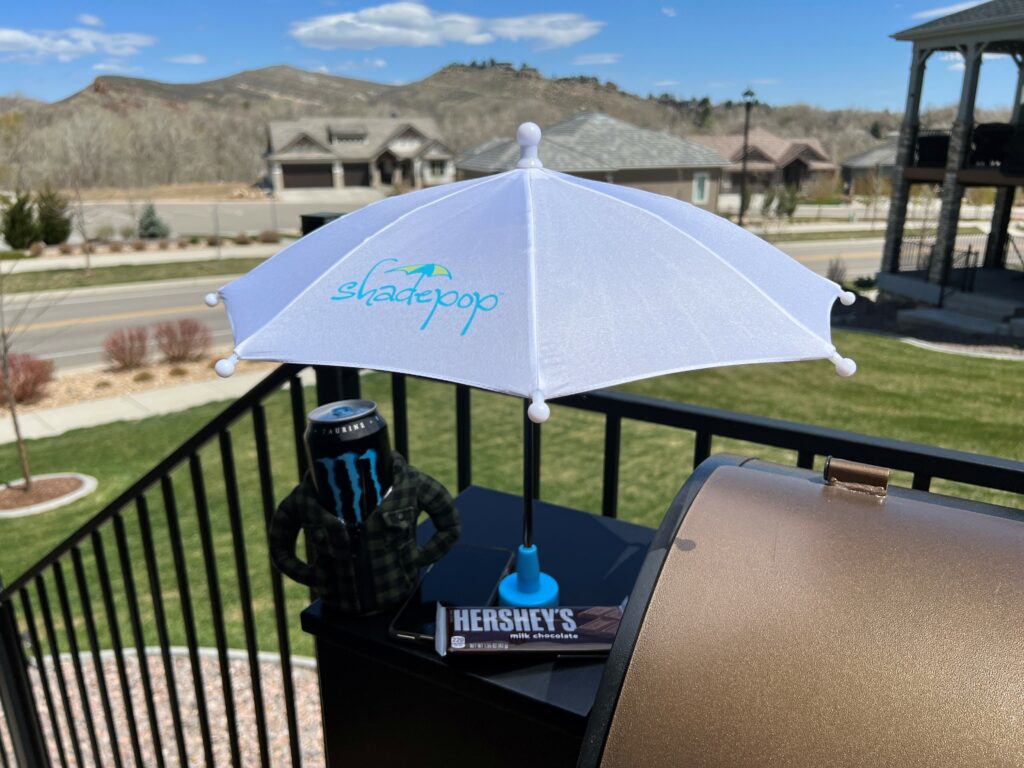 ShadePop Features
Size: 18″ (w) x 15″ (h)
Lightweight
Strong magnets to keep ShadePop in place
Protective drawstring case
Withstands high winds
Drastically reduces surface temperatures
What Did We Think
My big questions before I tested out the ShadePop was how would it handle high winds and just how much cooler would it keep our drinks?
First the setup of the ShadePop is a breeze. Slide it out of the carrying case, push up to open the umbrella (it locks upright) and then attach the magnets. The base is magnetic, and the magnets spilt in half, so one goes under the table and then you'll slide the ShadePop over the top and you'll feel it connect.
Next, how much can this impact the temperature. I thought it would make it a few degrees cooler, but when I pulled out my digital thermometer the items under the ShadePop were 84 degrees, but the same table that was in full sun was 134 degrees! This far exceeded my expectations with how it performed when the sun was beating down.
Finally, the ShadePop is pretty light, so I was concerned that a gust of wind could blow it over. I pulled out a fan and put it on full blast and it didn't budge. Then I stepped it up and pulled out a leaf blower and it pushed over 100 mph wind speed and the ShadePop stayed put! This also far exceeded my expectations!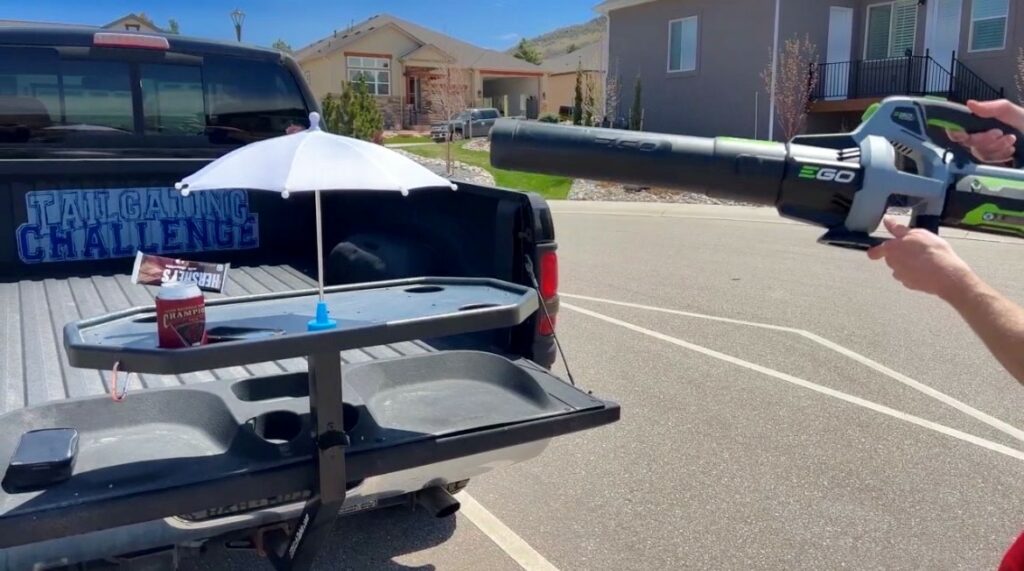 Conclusion
PROS: portable, strong magnets, carrying case, easy to use and it works to greatly reduce surface temperatures.
CONS: it doesn't have our logo on it:) This exceeded expectations in the tests I conducted and the only thing that it may get feedback for is how it holds up over time.
Overall, if you want to keep your phone from overheating and your drinks colder, then the ShadePop is a great tabletop accessory for the summer.
Learn more and get your own by visiting SHADEPOP.
Find this and many amazing products that we've tested in our AMAZON STORE. A little bit of every purchase goes back to help support our honest reviews of the products you love.
Thanks for reading our blog on the ShadePop Review. Let us know what you think and any questions. Check out our short video below and while you're on YouTube make sure you hit that SUBSCRIBE button!
Love learning about all the new products that we get to test? Take a minute and check out our latest PRODUCT REVIEWS.
We never get paid for our reviews, this way we can always keep it real with our fans. We were sent a sample to check out with the understanding that we'd give our honest opinions.
Written By: Luke Lorick 5/2/23