I've always enjoyed skipping rocks. Ever since I learned how to master the art of the skip when I was kid, I look for that perfect rock whenever I walk by a lake. There is an art to skipping, but I never had to control where the skip landed until now. Now there is a game, Skip NN' Hole, that you have to skip the stones into a scoring base for points. Let's dive deeper into our latest blog on Skip NN' Hole Game Review.
How to Play Skip NN' Hole
Skip NN' Hole is easily set up in the pool. I found it best to set it up in the corner of the pool. There are two weighted bags that you can fill with water to hold it in place, on the side of the pool.
We also played in the lake. In this layout you would want to put some rocks in the weighted bags and let them sink to the bottom. You will want to play in shallow water in the lake/pond.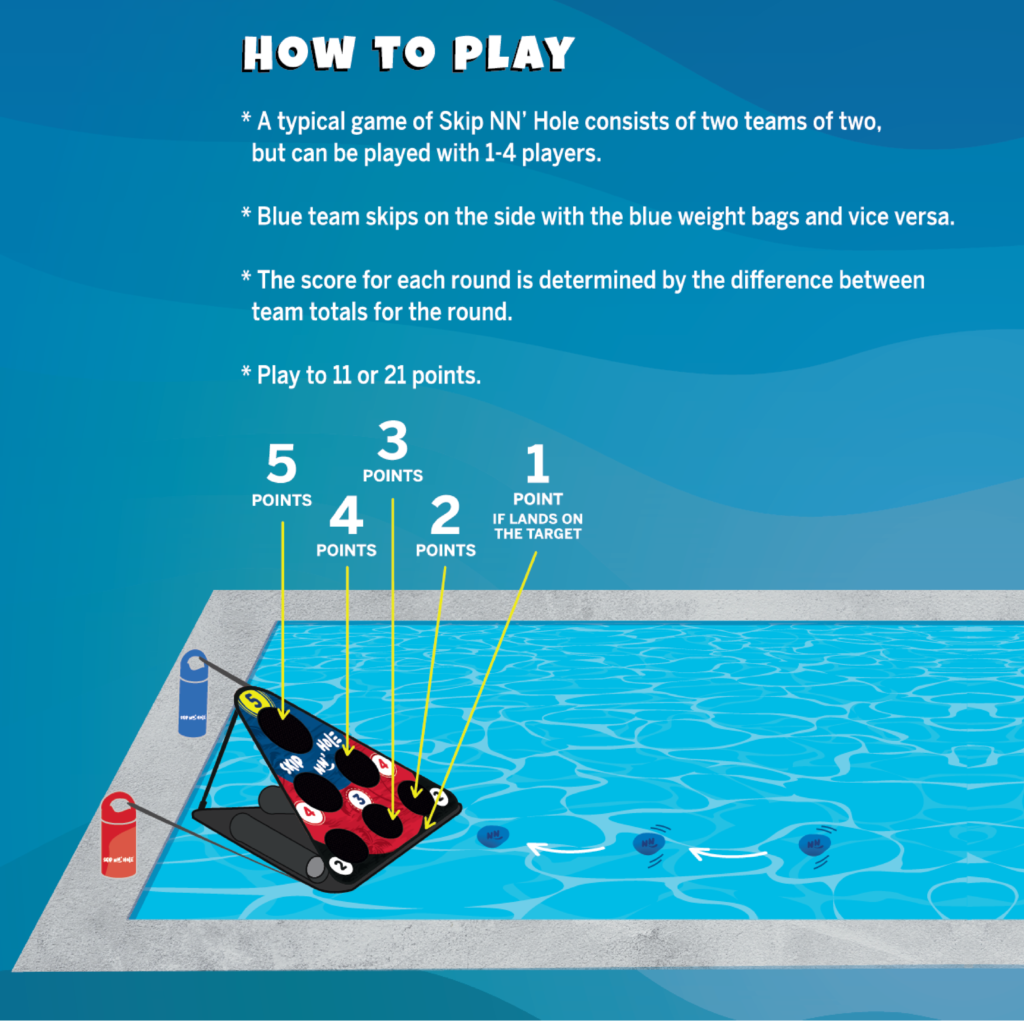 What Did We Think?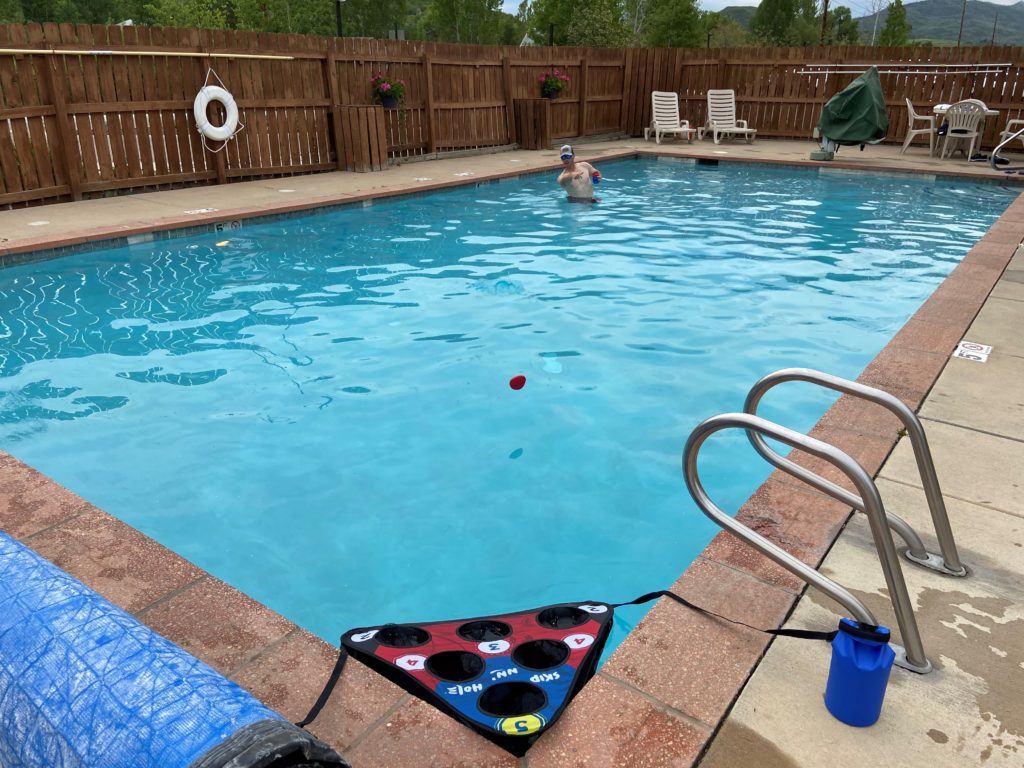 We had the opportunity to interview the creator of this game at the start of the pandemic when they were crowdfunding to bring this to market. I knew he was on to something, as this is something that the market has not yet seen. Plus, how many people have picked up a rock and skipped it across a pond, plenty.
Once they had successfully funded we got our hands on a game and got to the pool! The game comes in an easy to carry sack and setup takes about 60 seconds.
For set up you'll pull the scoring holes out, slide in the the two tubular floats, put the metal pole in the back (this helps raise the game up for easier scoring) then attach the weighted bags to the side to keep the game in place.
The skipping stones were actually designed with the help of the world record stone skipper and let me tell you these stones skip almost without effort. The stones float, so you can easily find the ones that don't skip their way into the point holes.
I recommend getting into the pool to be more level with the game and get some distance between you and the scoring holes. Then let the skipping begin. There will be some challenges as you refine your skipping technique to help the stones get closer to the scoring holes.
Conclusion
PROS: stones float, stones skip easily, game has a unique fun challenge, all goes into easy to carry bag when completed.
CONS: game play is best in the pool does not fare as well with wind/currents/boats in the open lakes/ponds.
Overall, this was a totally different type of game vs. what we normally test out. We really enjoyed skipping the stones and learned that anyone can look like a professional skipper with this game. If you need a new pool game for the summer I'd recommend you check out Skip NN' Hole.
Learn more and get your own by visiting SKIP NN' HOLE.
Find hundreds of unique products in our AMAZON store. Thanks for your support.
Thanks for reading our blog on the Skip NN' Hole Game Review. Let us know what questions you have and then watch our short video below to see this game in action. While you're on YouTube make sure you SUBSCRIBE to our channel.
Love learning about all the cool, new products that we get to test out? Take a look at some of our recent PRODUCT REVIEWS.
We NEVER get paid for our reviews. This way we can always keep it real with you. We were sent one game to test out with the understanding that we'd give our honest feedback.
Written By: Luke Lorick 6/23/21