Hotdogs are an iconic grilling item for tailgating parties, but cooking a hot dog hasn't evolved much, until now. Meet the SLOTDOG, the hot dog grilling tool that helps add flavor and style to any hot dog. Let's see if the SLOTDOG lives up to the hype in this Tailgating Challenge. Now onto the SLOTDOG review.
How To Use SLOTDOG
-Use casing free or skinless hot dogs
-Cold, firm hot dogs will work best
-Press the SLOTDOG on top of the hotdog and push/wobble end to end
-The stronger the push the deeper the cuts
-Place on grill and watch the hot dogs transform as they char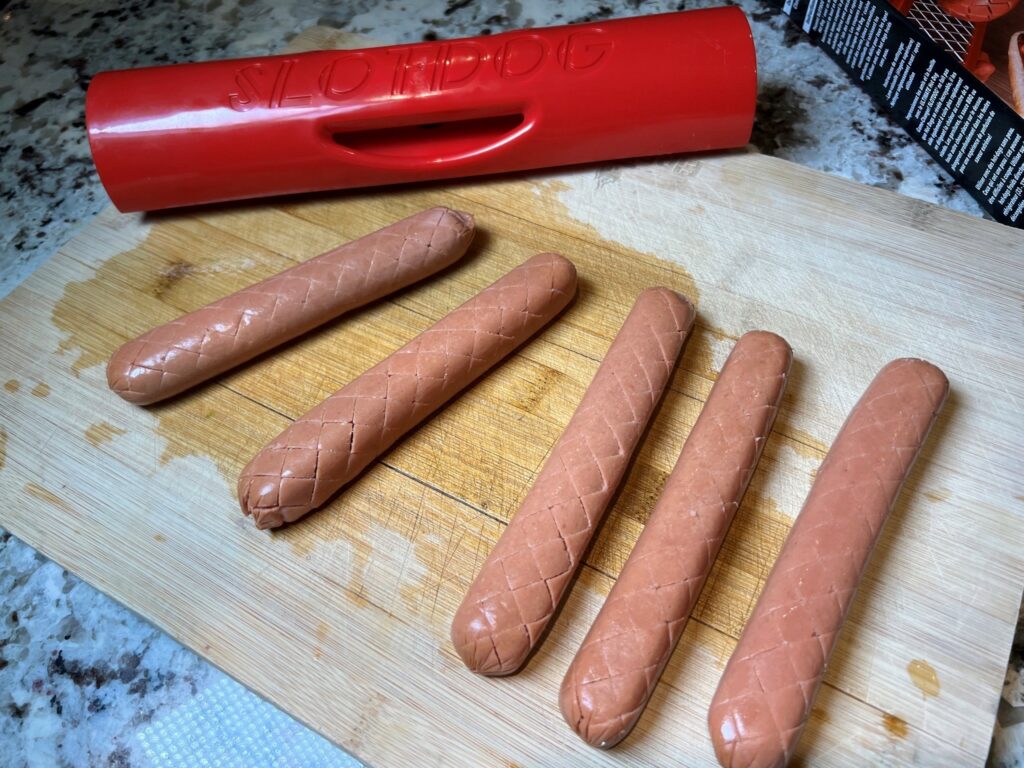 What Did We Think?
First, let me say I am normally team hamburgers over hot dogs, so I was intrigued to see if the SLOTDOG would change my mind in this epic tailgating battle. I had heard about the SLOTDOG for years and finally got one to test out. I got a pack of hot dogs and it was time to get to slotting some dogs!
They recommend ensuring your hot dogs are cold and even say freeze them shortly before you use the SLOTDOG. I simply pulled them out of the fridge before getting to creating a hot dog masterpiece. The process was simple as you place the SLOTDOG on top of the hot dog then press and wiggle. The first attempt I didn't go as deep as a I wanted with the cuts and then pushed harder and got the design I was looking for. Very easy process for anyone to complete.
I used the SLOTDOG twice on each hot dog and then I placed them on the grill. As they began to cook you could really see them come to life. Given the cuts in the hot dogs they could cook a little faster, FYI.
Once they had the perfect char it was time to pull them off the grill and put them to a taste test. We had multiple people taste these and all had a similar reaction: "wow there is a lot of flavor in that hot dog." We didn't add any seasonings to any hot dog, so this was quite a pleasant surprise.
The last thing was the SLOTDOG made these hot dogs look fun and unique. No longer will your hot dogs look like everyone else's, they will truly stand out and be a grilling masterpiece.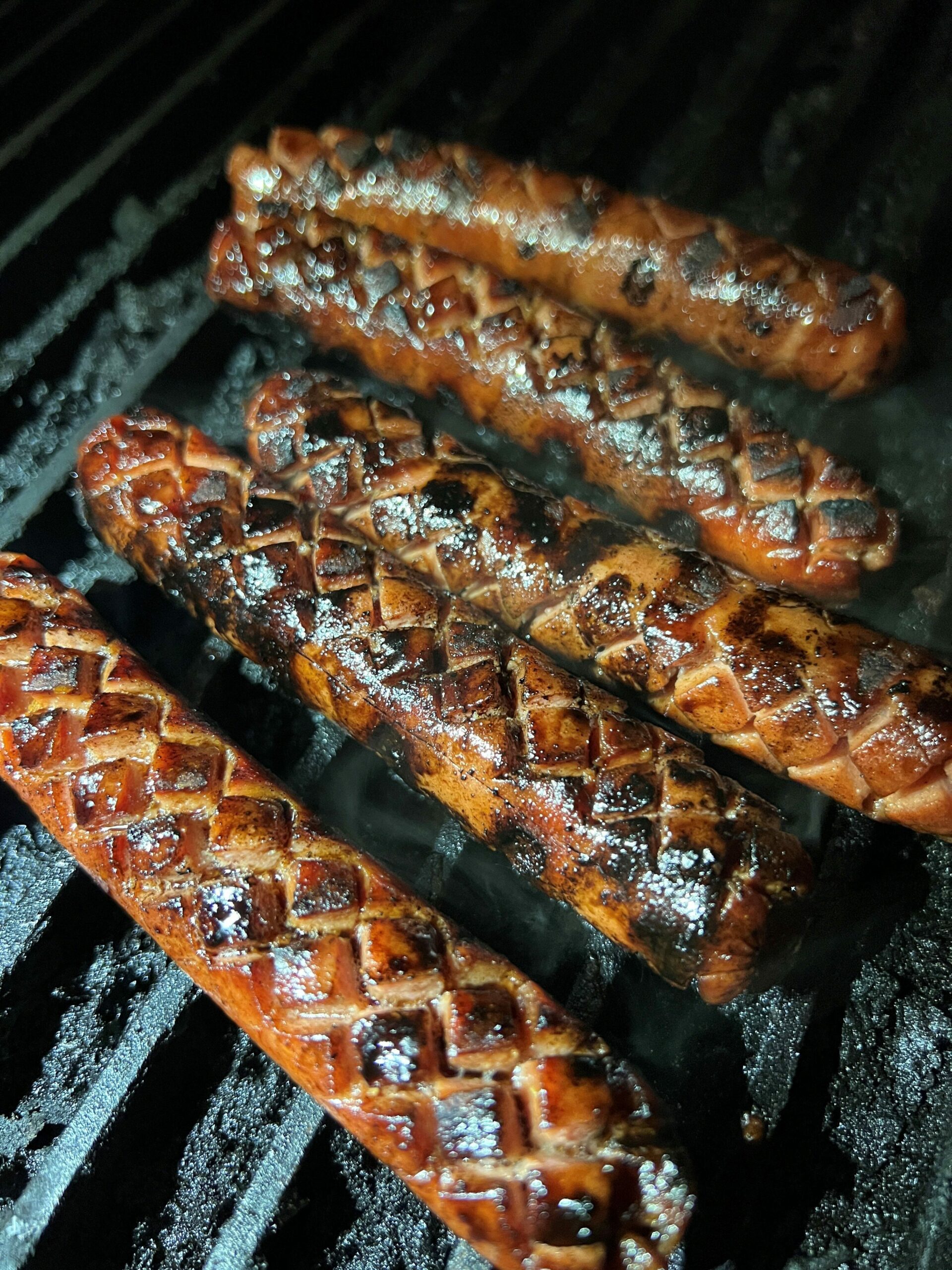 Conclusion
PROS: easy to use, makes a hot dog a work of art, adds flavor, dishwasher safe
CONS: not made for sausages or brats
Overall, the SLOTDOG is easy to use, adds fun and flavor it's a no brainer if you're a hot dog lover a SLOTDOG should be in your grilling tools.
Order yours HERE.
Find this and many amazing products that we've tested in our AMAZON STORE. A little bit of every purchase goes back to help support our honest reviews of the products you love.
Thanks for reading our blog on the SLOTDOG Review. Let us know what you think and any questions. Check out our short video below and while you're on YouTube make sure you hit that SUBSCRIBE button!
Love learning about all the new products that we get to test? Take a minute and check out our latest PRODUCT REVIEWS.
We never get paid for our reviews, this way we can always keep it real with our fans. We were sent a sample to check out with the understanding that we'd give our honest opinions.
Written By: Luke Lorick 3/21/23