Cutting Board Review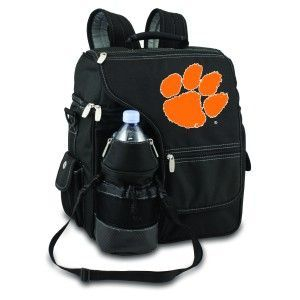 Whether you are having a football party at home for an away game, or out at your stadium cheering, we have an awesome product to share with you!
This ICON collegiate cutting/cheese board from Tailgate Party Gear is a great tool in any tailgating kit, beautiful to look at, and fun to show off at any gathering. The knife was easy to hold and sliced right through tomatoes, avocado, and limes. The board and glass were easy to clean as well.
We highly recommend this cutting board to anyone, it's cost efficient, the glass with the collegiate photo was beautifully made so you can leave it out on the counter to look at year round and have it handy to make your on site tailgating party that much more decorative, and slice up even more fun.
Back Pack Turismo Cooler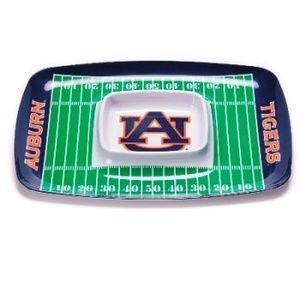 Have you ever gone tailgating and had to walk from one lot to another carrying a cooler? With the Picnic Time Turismo Cooler Backpack, you can now wear it on your back. We had the opportunity to do a review on it and loved it. Everywhere you look, there is a pocket to hold all your belongings. There is a pocket in the inside to hold your most valuable stuff out of the sight of others along with two insulated pockets to keep your food and drinks cold. The Turismo kept food cold for over seven hours using only a few hard blue ice packs. As with all fabric coolers, it will leak over time when ice melts. This is easily remedied by using the hard ice packs or putting your ice into ziplock bags. It is very spacious inside. It will hold three 2 liters, twelve 16.9 oz. bottles, or at least eighteen 12 oz. cans. It is made with durable 600D polyester construction with a reinforced base. This cooler backpack would be great for tailgating, amusement parks, outdoor concerts, hiking, picnics, and so much more.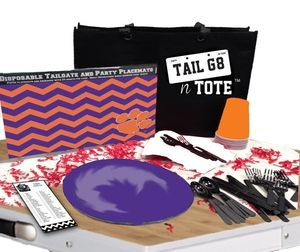 Pros: hands free carrying, multiple pockets for all your needs, available in different team choices, perfect size to wear on your back, comes with a removable water bottle holder, very spacious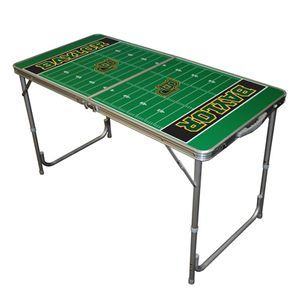 Cons: needs padded shoulder straps, would look better with team color choices instead of just black along with the team logo
Tailgating Party Gear has EVERYTHING you need for your NCAA or NFL team! Click below to see all they can offer to make your next tailgating event AWESOME!
Visit them to get your team tailgate gear today: