Tired of your roll of paper towels blowing away, getting dirty and just not living up to your standards? We can help with this new tailgating tip thanks to our blog on the Take A Roll Paper Towel Holder Review. This paper towel holder was invented when a milkshake was spilled on a clean paper towel roll, that prevented proper clean up. Now let's see for ourselves if we need to Take A Roll to the next tailgating party.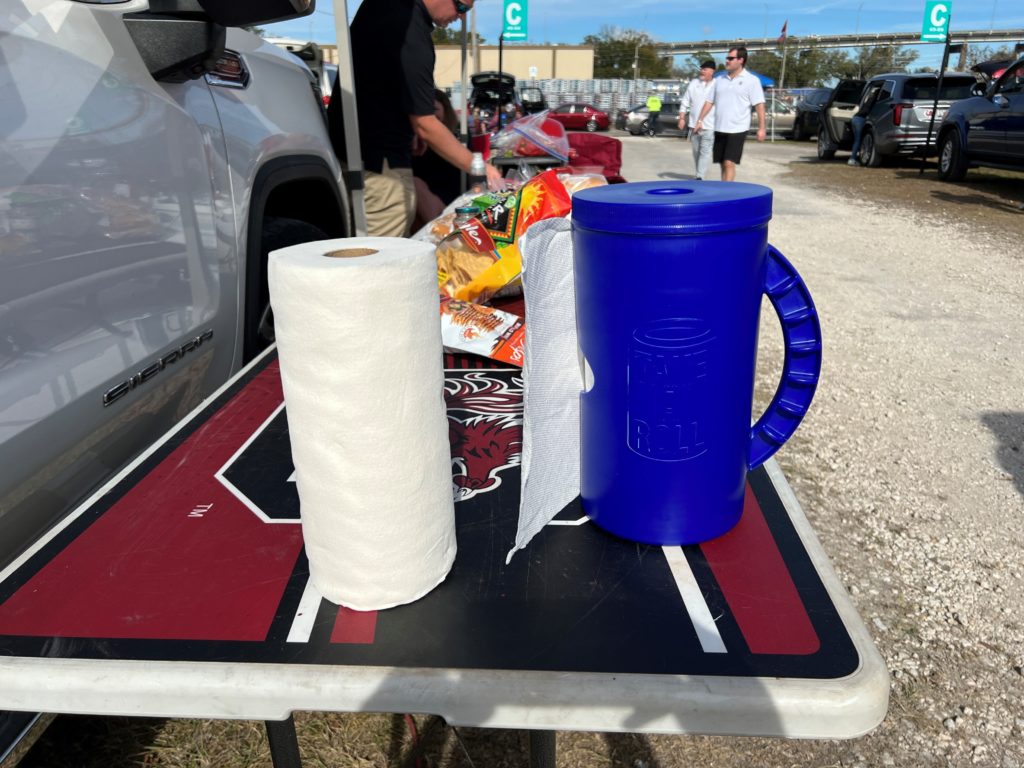 Why Use Take A Roll?
-Keeps paper towel rolls from blowing away
-Stylish with variety of colors to choose
-Ensures paper towels stay clean
-Convenient handle for transportation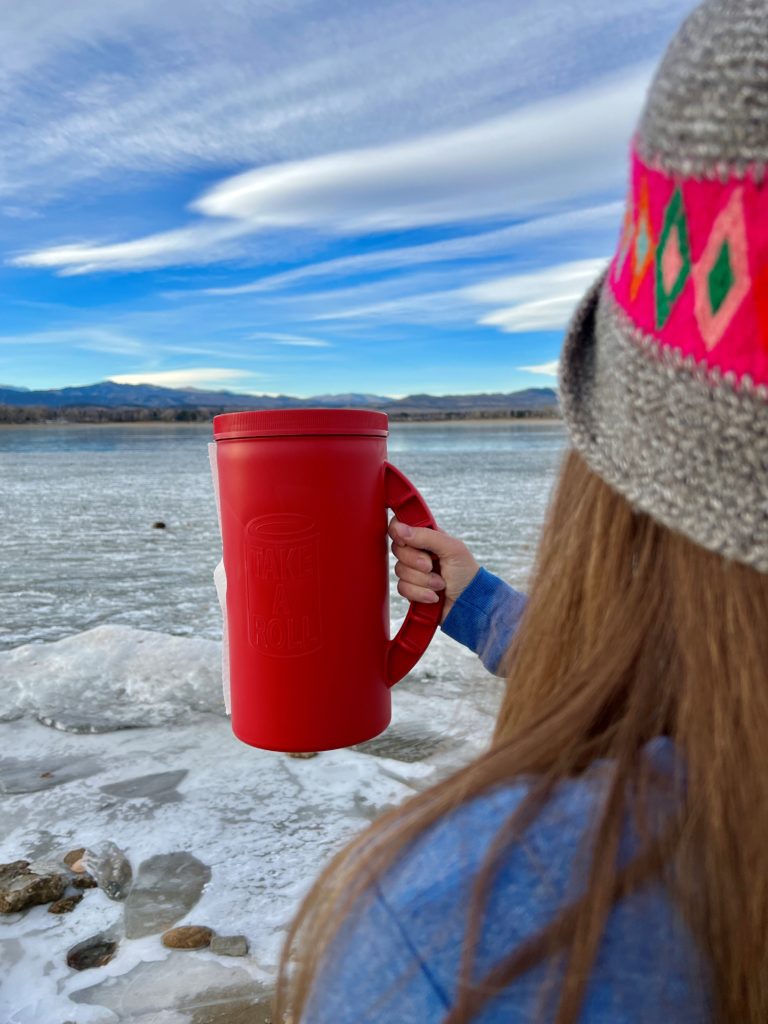 What Did We Think?
We had of our fans tip us off to this unique product, as they thought it would be a great tailgating item. When we got our Take A Roll in we started trying to put paper towel rolls into it. One thing I quickly noticed was that the thicker rolls may not fit, or if they do it's hard to get the first few paper towels pulled off cleanly.
To insert the paper towel roll, simply unscrew the top and slide the paper towel roll in. When you put it in make sure the first paper towel is positioned by the opening on the side. You will then pull the first paper towel through. Pro Tip: if the roll is a little tight you can take a few paper towels off before putting it into the Take A Roll, for easier use.
Now that the paper towel roll is inserted you can toss it around, let it fall on the ground, put it up in the wind. You have much more flexibility with the paper towel roll once it is in the Take A Roll. My favorite benefit of this is that the paper towels won't blow away. I've seen this happen many times and when you pick them up they could be dirty and the roll is no longer rolled tight.
We took this to the South Carolina vs Notre Dame Bowl game and you can see how it came in handy in our video review, below.
Conclusion
PROS: easier to transport paper towels, they won't blow away, the colors bring more style to the tailgating party
CONS: oversized rolls won't fit, the paper towels won't tear clean if the paper towels are too tight in the Take A Roll
Overall, if you're tired of your paper towels blowing away and want an economical solution it's time to Take A Roll.
Learn more and get your own by visiting TAKE A ROLL.
Find many amazing products that we've tested in our AMAZON STORE. A little bit of every purchase goes back to help support our honest reviews of the products you love.
Thanks for reading our blog on the Take A Roll Paper Towel Holder Review. Let us know what you think and any questions. Check out our short video below and while you're on YouTube make sure you hit that SUBSCRIBE button!
Love learning about all the new products that we get to test? Take a minute and check out our latest PRODUCT REVIEWS.
We never get paid for our reviews, this way we can always keep it real with our fans. We were sent a sample to check out with the understanding that we'd give our honest opinions.
Written By: Luke Lorick 1/17/23