A table that adds a fire element sounds lit, pun intended. In this Tailgating Challenge review we check out the Terraflame Nero Fire Table. This low rise table uses fire gel to provide heat with no smoke! Let's get fired up and into the Terraflame Nero Fire Table Review.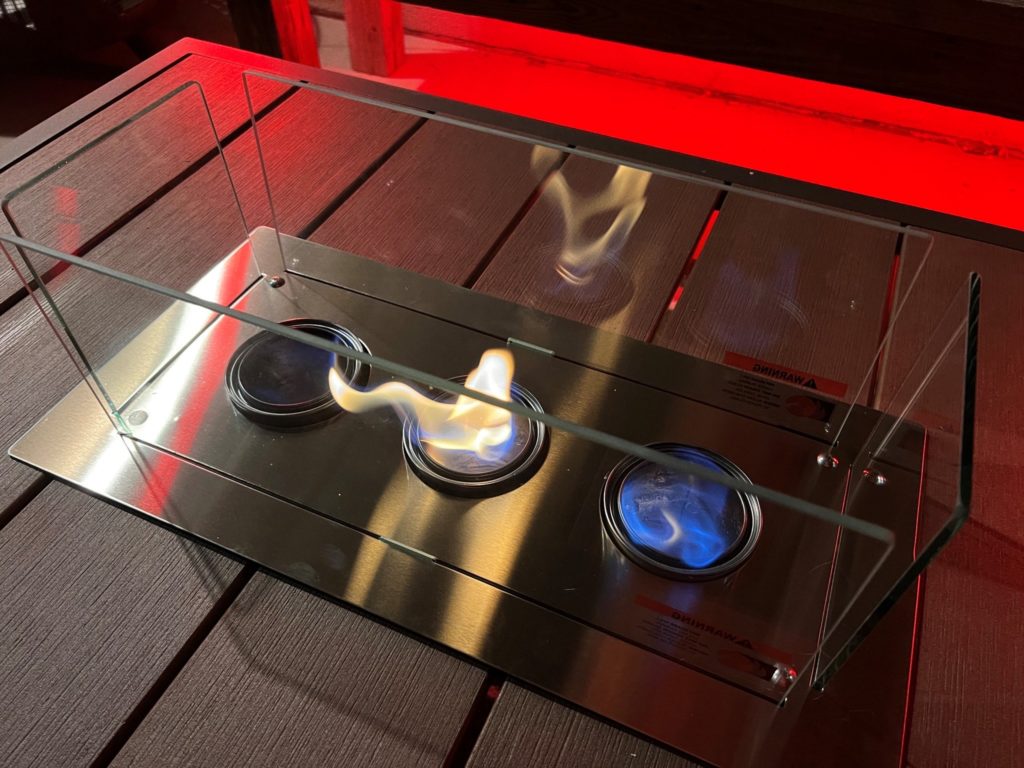 Fire Table Features
-9000 BTU heat
-Uses 3 cans of TerraGel
-No Venting Needed
-Smokeless
-Weight 36 pounds
What Did We Think?
We got our Fire Table in and it came in 3 boxes. One had the table, the other had the glass and center holder and the last had the 12 fire gel cylinders.
It took about 10 minutes to get out of the boxes and set up. The main thing you have to do is bolt each of the legs on. Then you'll drop the fire gel holder into the center and place the 4 tempered glass pieces around it. Then you drop the 3 fire gel canisters in and you're ready to get the evening going.
The table itself has a sleek look and while we have only used it a few times it looks like it has the quality to survive the weather elements. It is a low rise table (16 inches tall), so know this to ensure it will be perfect for the area you're looking to add it to.
The 3 fire canisters provide heat to the edges of the table. Past that you won't get much heat. The fire gel is smokeless and safe to cook on. This means it can be perfect for making S'mores, which we did with some Tuck-In's.
The table is easy to put together, has a stylish look and you can cook on it. The only area of feedback would be if the fire gels could put off a little more heat, on those cooler nights.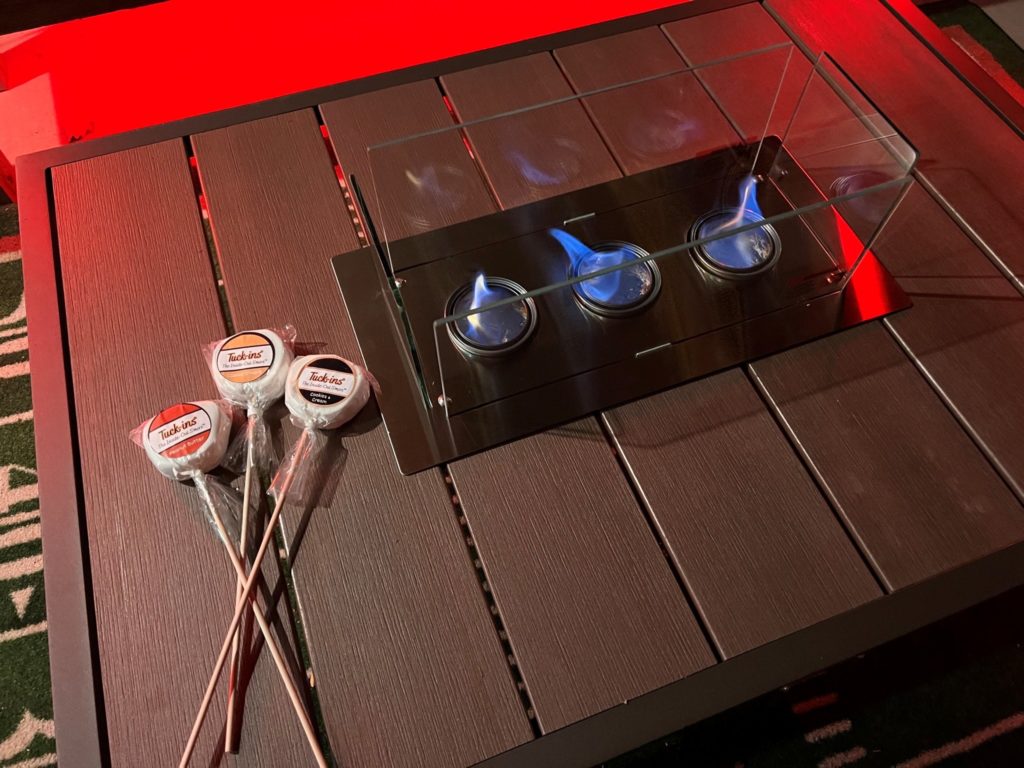 Conclusion
PROS: stylish look, smokeless, easy set up, can use to roast smores
CONS: would like a little more ambient heat
Overall, this is a sleek table that adds in 3 fire cans to bring some heat and ambience to your next homegating party. We have been fans of every Terraflame product that we've tested to date and think you may be too.
Learn more and get your own by visiting TERRAFLAME.
Find this an many amazing products that we've tested in our AMAZON STORE. A little bit of every purchase goes back to help support our honest reviews of the products you love.
Thanks for reading our blog on the Terraflame Nero Fire Table Review. Let us know what you think and any questions. Check out our short video below and while you're on YouTube make sure you hit that SUBSCRIBE button!
Love learning about all the new products that we get to test? Take a minute and check out our latest PRODUCT REVIEWS.
We never get paid for our reviews, this way we can always keep it real with our fans. We were sent a sample to check out with the understanding that we'd give our honest opinions.
Written By: Luke Lorick 12/12/22