Most people's cups are good for one thing, holding your drink. The future is here and there are now cups that are LOUD! Meet the Loud Cup, the world's loudest cup! If you're ready to get your drink on and make a whole lot noise at the next tailgate then let's get into the Loud Cup Review.
What Is The Loud Cup?
-It's a Loud Cup:)
-Double Wall Insulated
-Fits standard cup holders
-20oz capacity
-Snap fit lid
-Various colors
-Drink out of one side and make noise with the other
What Did We Think?
I saw the Loud Cup on social media and knew this was right up my alley, as at times I do like to stand out! I got a couple of the Loud Cups in and knew it was time to take these to the tailgate.
Before we get to the tailgate, these cups have a removable top and bottom (take the bottom off before dishwasher). There are two holes on the top of the cup, one to drink from and one to blow into to make those LOUD noises!
Now to the tailgate, we filled our Loud Cups up with some Beatbox Beverage. We blew into the noise making hole with the cup empty and also full and it sounded about the same to me. We then started walking around the tailgate and while we sipped our beverage, we were also making some noises and having fun.
The Loud Cup helped us meet new friends at the tailgate and then show support to our team once we took them inside the stadium.
The Loud Cup is the loudest and most fun we have ever tested. Sipping from the cup wasn't quite as clean as I would like as there is what I call a little dribble that can happen at times.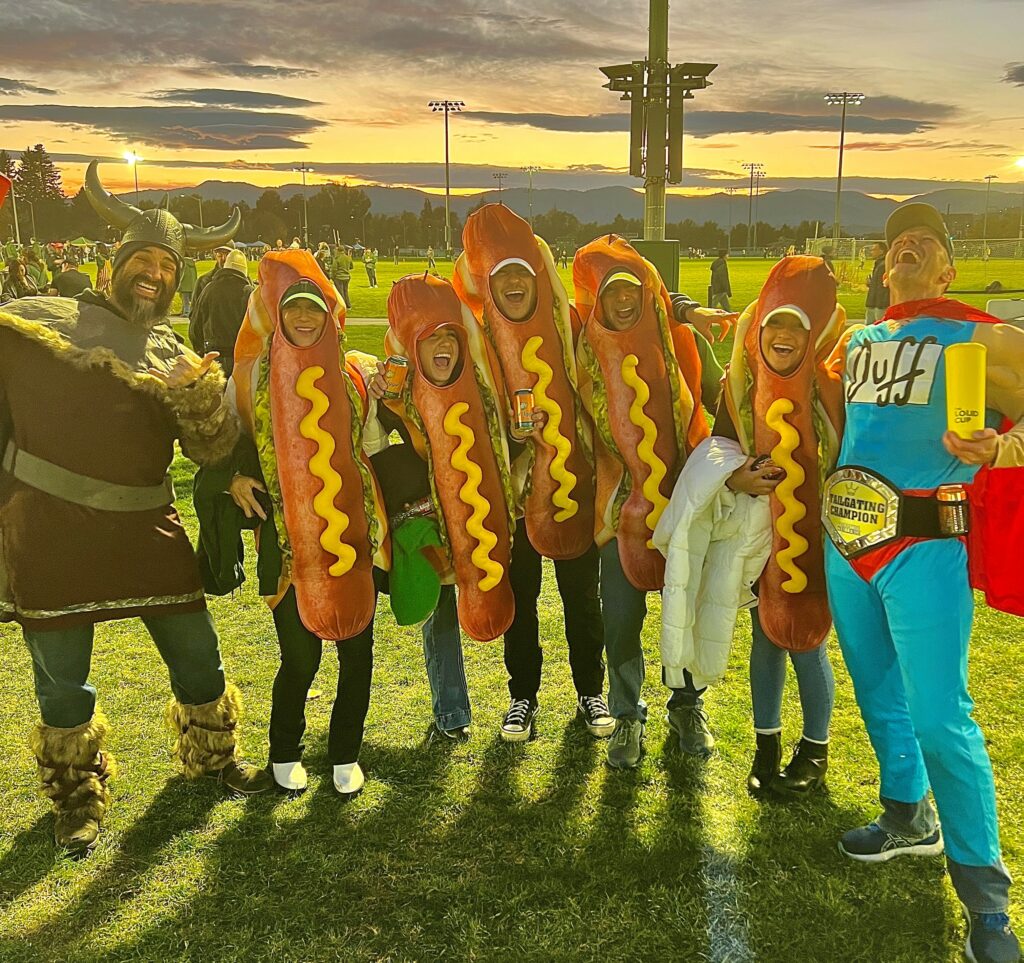 Conclusion
PROS: multiple colors, fun to use, LOUD
CONS: needs an upgrade on mouth side for drinking, as its not as clean of a drink ie: dribble
Overall, this cup in one word is FUN! We had tons of fun using this at the tailgate and in the game. If you need a little more fun at your next tailgate then it's time for the Loud Cup!
Learn more and get your own by visiting: THE LOUD CUP.
Find many amazing products that we've tested in our AMAZON STORE. A little bit of every purchase goes back to help support our honest reviews of the products you love.
Thanks for reading our blog on the The Loud Cup Review. Let us know what you think and any questions. Check out our short video below and while you're on YouTube make sure you hit that SUBSCRIBE button!
Love learning about all the new products that we get to test? Take a minute and check out our latest PRODUCT REVIEWS.
Written By: Luke Lorick 10/24/23