Tired of burning your food? Maybe you undercooked that chicken breast. You felt like less of a grillmaster than you could be. Good news, there is a single product that can help ensure your foods are cooked to perfection, without having to spend your time focused soley on the grill. The ThermoPro TempSpike is a wireless grilling thermometer that allows you walk up to 500 feet away from the grill and still get grilling updates on your phone. Intrigued? Let's get into the ThermpPro TempSpike Review.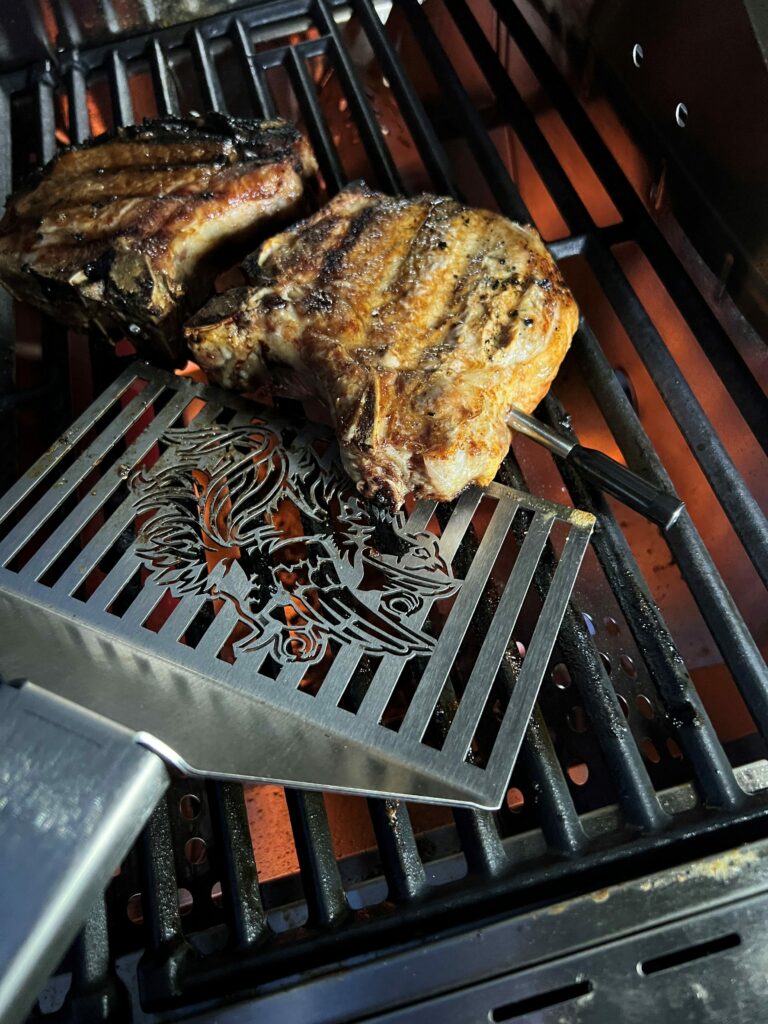 ThermoPro Spike Features
-Up to 500 feet range
-Rechargeable battery
-1 probe, 2 sensors
-Easy to use app
-Waterproof Probe
What Did We Think?
We've tested a few other wireless grilling thermometers over the years and appreciate the convenience and ease of use they bring from the 'old school' wired thermometers we grew up with. When I was approached by ThermoPro stating they believe their TempSpike is up to the Tailgating Challenge and they encouraged us to compare it to other wireless thermometers on the market, I was intrigued. You'd be surprised how many companies don't want their products to go up against competitors…
First let's talk about the app. You can download it and it's ready to roll. It has preprogrammed meats to select from. It has recommended internal temperatures that you can adjust up and down to find the sweet spot. It has two temperature probes, one for the meat, the other for the ambient temperature of the grill. You can set alarms if the ambient temperature gets too high, or too low. There is a countdown timer to let you know when the food will be ready to pull off the grill. Overall, it was an easy app to quickly navigate and use. The only opportunities are adding an indicator for when to flip meats and rest time timer to know how long to let certain cuts of meat rest, after cooking.
The temperature probe is wireless and it charges in the cradle. When you insert the TempSpike ensure that the spike is inserted, into the meat, up to the line on the thermometer to ensure no damage to the spike. The cradle is also rechargeable, so you won't have to worry about looking for double A batteries when you're trying to have a cook out.
When the selected internal temperature is reached, an audible beeping alert will sound from the cradle and your phone will have a notification that it's time to pull the meat off. Remember to plan in advance and be ready to pull the meat off when the timer goes off. This will ensure it doesn't get overcooked.
Finally, the TempSpike boasts a 500-foot radius where you can walk away from the grill. This did not disappoint and has been our best wireless grilling thermometer with the range it gives you. I'm able to walk around the house and maintain full connection. Reminder, if you're walking around a house or out of site of the grill this could impact the overall range vs. having a clear path between you and the grill.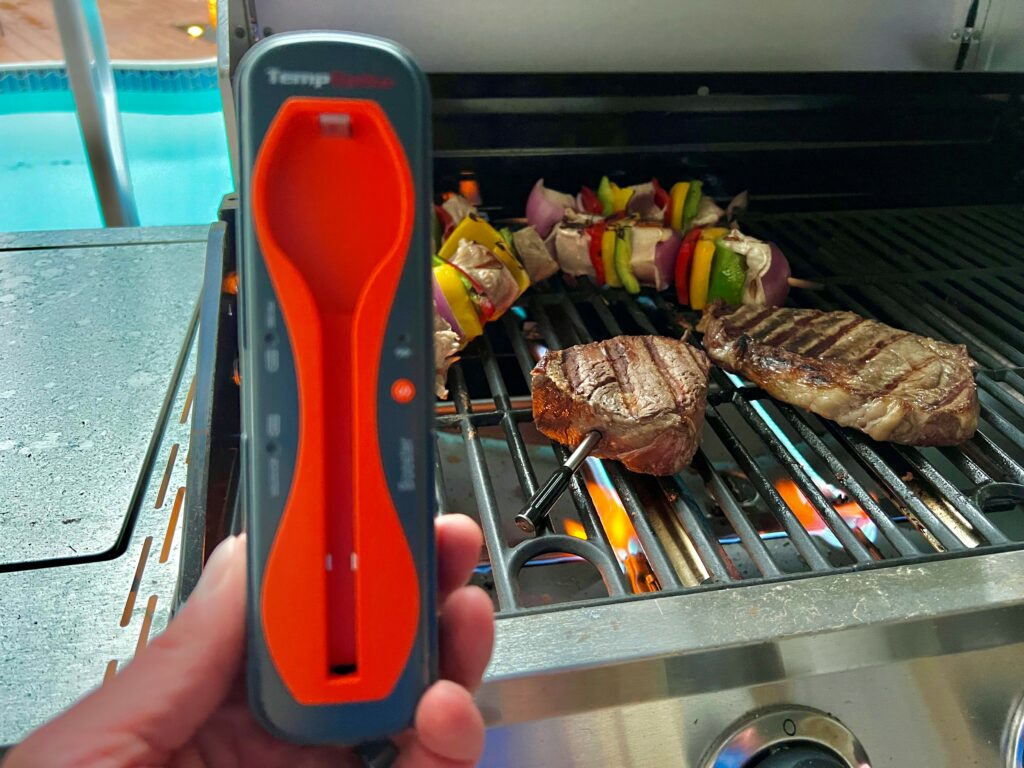 Conclusion
PROS: 500 feet range, easy to use, rechargeable battery, magnetic base
CONS: App does not have reminder on when to flip or rest time for different cuts of meat
Overall, this was an easy to use and effective grilling thermometer that can take the guesswork out of grilling.
Learn more and get your own by visiting ThermoPro.
Find this and many amazing products that we've tested in our AMAZON STORE. A little bit of every purchase goes back to help support our honest reviews of the products you love.
Thanks for reading our blog on the ThermoPro TempSpike Review. Let us know what you think and any questions. Check out our short video below and while you're on YouTube make sure you hit that SUBSCRIBE button!
Love learning about all the new products that we get to test? Take a minute and check out our latest PRODUCT REVIEWS.
We never get paid for our reviews, this way we can always keep it real with our fans. We were sent a sample to check out with the understanding that we'd give our honest opinions.
Written By: Luke Lorick 6/7/23