Pumpkin beers have come a long ways in recent years. Back in the day it was hard to find any good pumpkin beer, now there are many that are actually pretty good. I was taste testing pumpkin beers to find 3 pumpkin beers that don't suck! Some of these options could turn a pumpkin beer hater into someone who says dang didn't think a pumpkin beer would be that good. Now onto our Top 3 Pumpkin Beers that got us into the fall season.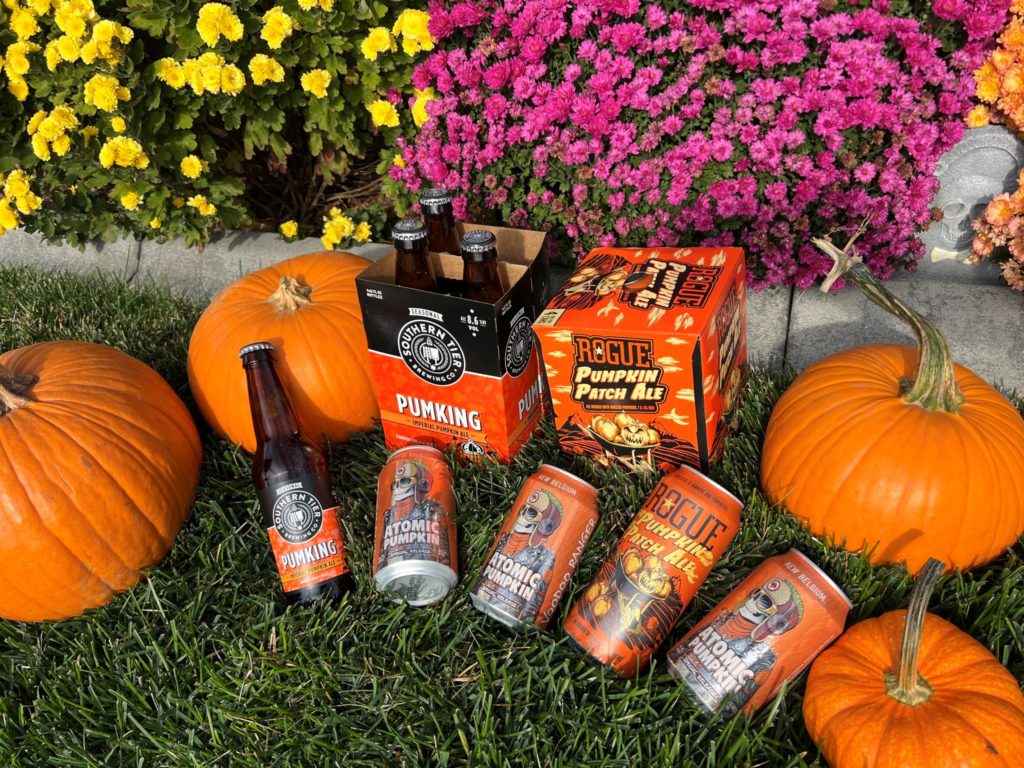 1. Southern Tier Brewing: Pumpking
First up ,this is our long time favorite: Pumpking! This has been my favorite pumpkin beer for years and really the only one I had found that I liked, until doing some more taste testing. This is the booziest of the options with 8.6% ABV. They call it pumpkin pie in the glass and they aren't wrong. If that pumpkin pie had a little extra boozy flavor to it.
In sharing this with others Pumpking also consistently came in as one of the top pumpkin beers they had tasted.
Learn more and where you can find Pumpking by visiting Southern Tier Brewing.
2. Rogue Brewing: Pumpkin Patch Ale
This is the new kid on the block. I found this at the store and put it in the buggy as I grabbed every kind of pumpkin beer that I saw. I was shocked at how good this one was. They use real pumpkins that they chop up and hand roast to get the pumpkin flavor. The nose of this beer has pumpkin on it. It's smooth and has great pumpkin flavor. It tips the scale at 6.1% ABV.
Learn more and where you can find Pumpkin Patch Ale by visiting Rogue Brewing.
3. New Belgium Brewing: Atomic Pumpkin
Last but not least the Atomic Pumpkin. This pumpkin beer brings some spicy flavor to a classic pumpkin beer. I'm not normally a spicy fan, so my hopes weren't high with this, but the put just a hint of fire on this light pumpkin beer. It is oddly addicting and I've picked up multiple 6 packs of this brew this fall season. This has 6.4% ABV.
Learn more and where you can find Atomic Pumpkin by visiting New Belgium Brewing.
In Conclusion
Pumpkin beers have come a long ways in recent years and if you haven't had one in a while we think these could be some great options to give pumpkin beers a second chance.
Let us know what your favorite pumpkin beer is that others need to try.
None of these breweries paid to be in this top list, heck we had to buy all the beer to even do this test!
Written by: Luke Lorick 10/24/22