I love going on bike rides and given my affinity for tailgating I wanted to find some of the top bike accessories with tailgaters in mind. You may not see many people biking at tailgates, but once these items are added to your current bike, you may just rethink that position. Thanks for checking out some of our favorite items that made the top bike accessories for tailgaters list for 2023.
Now in no particular order here is our list:
1. Stashers Bike Cooler
Having a small cooler can help you bring cold drinks on the go when you're out biking. The Stashers bike coolers come in multiple sizes and can also double as storage area for phone, keys, wallets. The Stashers coolers come in different sizes that can hold 2-4 canned beverages. This has been on our bike for years and comes in handy many times.
Learn more and get your own by visiting STASHERS.
2. HandleStash Shock Absorbing Cup Holder
When you're having a cold drink on your bike ride you need a cup holder. The problem with most up holders is that they are going to bounce and spill your drink, as your bike ride will not always be perfectly smooth. The HandleStash is a shock absorbing cup holder that can help reduce spills and party fouls, while riding your bicycle. These hold various sizes of drinks and come in many fun colors.
Learn more and get your own by visiting HandleStash.
3. Onforu Bluetooth Bike Speaker
When you're cruising you need some tunes and the Onforu Bluetooth Bike Speaker attaches to your handle bar to bring some music to your bike rides. This bluetooth speaker has a rechargeable battery, can disconnect to take on the go, has 10 hours of playback time and is IP65 waterproof.
Learn more and get your own by visiting Onforu.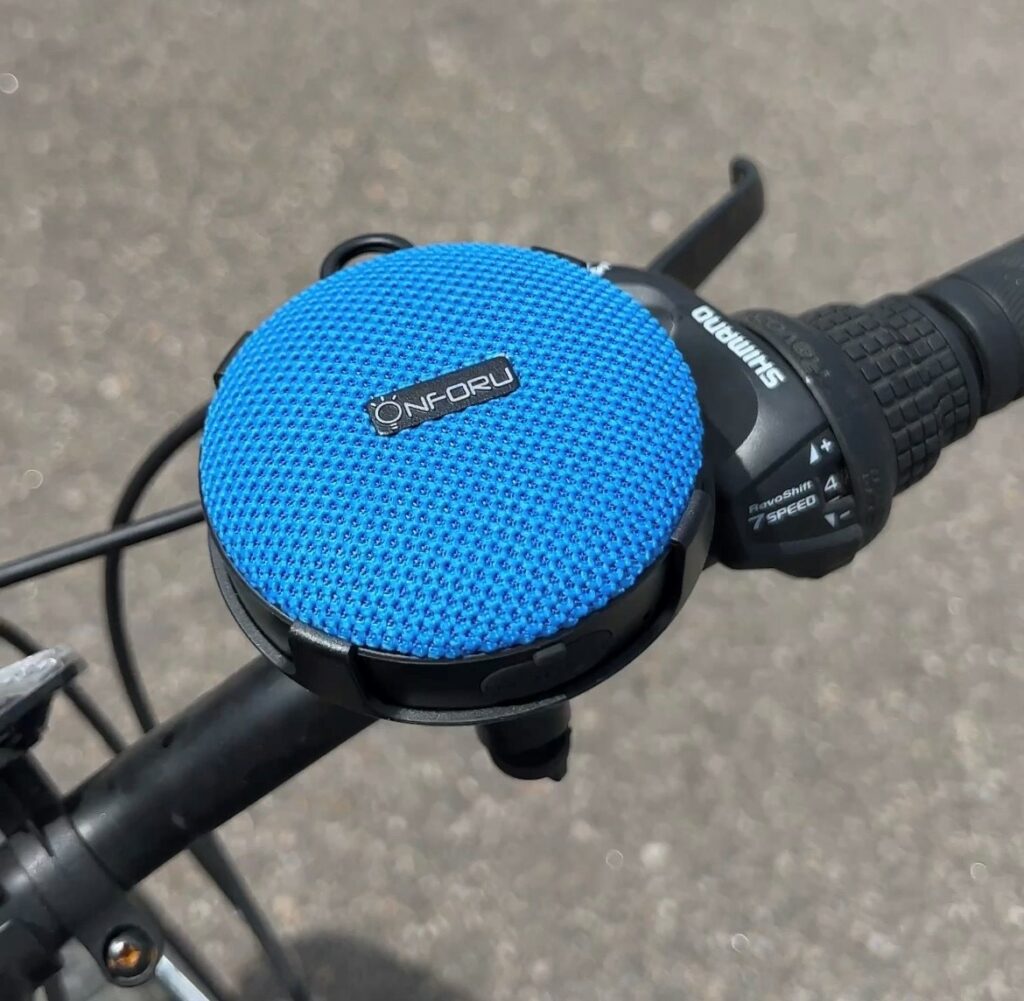 4. Brightz Bike Lights
When the sun sets it's time to light up the night. Brightz has many options to make your bike truly stand out and light up the night. We added Orbit Brightz to light up the spokes on our wheels. These are simple to install and can add some light when the wheels are spinning. I also added the Cruzin Brightz that brings a night club feel around your bike with some big time light that we love. Brightz has many options that can light your bike up.
Learn more and get your own by visiting Brightz.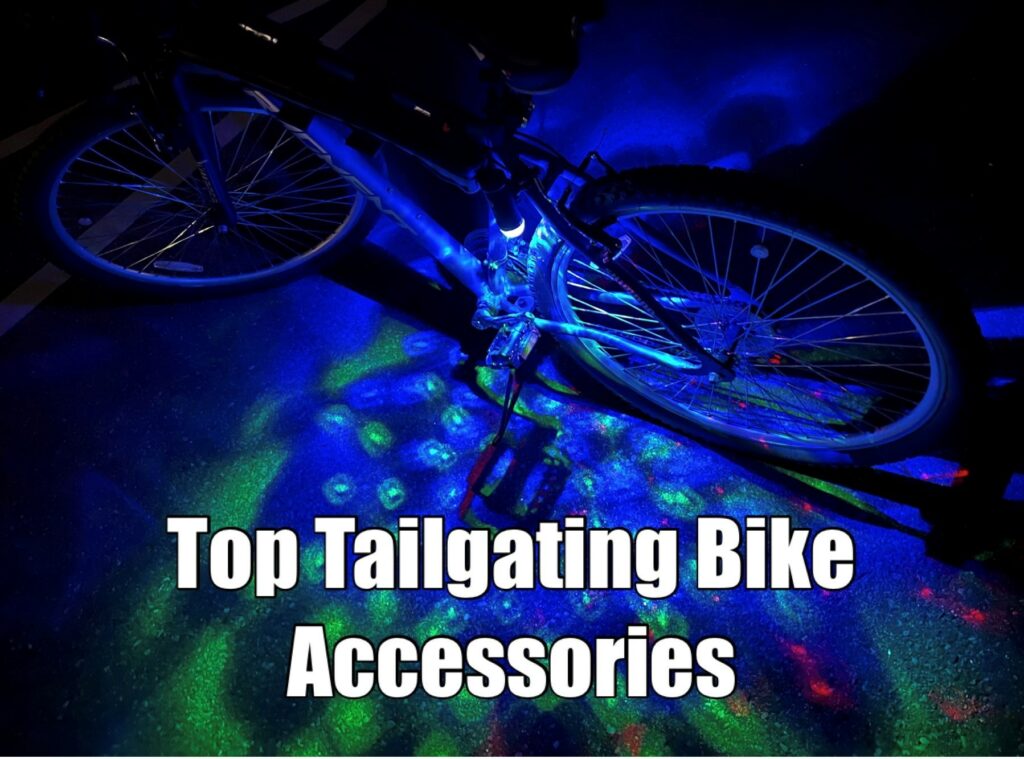 Conclusion
These were some of our top bike accessories with the tailgater in mind for 2023. Let us know your favorite one and if we missed an awesome bike upgrade drop us a note. As always, none of the brands above paid to be in this blog/video. We simply enjoyed the products and thought other bikers may too.
Watch the full video to see all of these top bike accessories in action.
Written By: Luke Lorick 6/3/23