Chips are a perfect snack at any tailgating, or homegating party. Chips are versatile, they can be eaten alone, paired with a dip, or become the main attraction with loaded nachos. There are so many chips to choose from that it can be overwhelming when you're walking down the chip aisle in your local grocery store. We got our hands on all the flavors that are the Tortiyahs chips and taste tested them, live, in the video below. Now on to the Tortiyahs Chips Review….Prepare for real reactions.
Tortiyahs is a chip under the UTZ Snacks umbrella. They have the following flavors to choose from:
-Restaurant Style
-Cantina Style
-Guacamole
-Blue Corn
-Brazilian Lime (Not Featured in Video)
These chips also boast:
Gluten Free
Trans Fat Free
Cholesterol Free
Kosher OUD
It was time to get our taste test on, so we cut on the studio lights, fired up the camera and got to munching.
First up, Restaurant Style. These were crisp with a hint of salt. These chips will be great for dipping, as I think they need a partner to bring out their true potential.
Next up, Cantina Style. Wow these had an orange tint, amazing smell and tasted great. These chips reminded me of Doritos, but there is no relation.
Now it was time for Blue Corn. No smell to the chips, they had more of a purple hue and I liked these better than the Restaurant style, but still believe these are better when you are dipping them into something special.
Guacamole time. These chips smelled great and looked cool with their green hue (they actually have avocado in the ingredient list). These chips tasted great and they can easily be eaten by themselves.
Finally the Brazilian Lime (we didn't have these in the video, but got them prior to writing this up). These smelled and looked just like the restaurant style when we opened, but that is where the similarities ended. These had a great lime and salt flavor that allows them to be a versatile chip, as I think they can be eaten alone, or used for dipping.
Now let's rank these chips in order of our favorites:
5. Restaurant style. These are solid, but basic chips
4. Blue Corn. Better than Restaurant style, but no wow to these compared to other offerings.
3. Brazilian Lime. This was extremely close to the 2. ranked contender. These had great lime and salt flavor that really made me think about this ranking.
2. Cantina Style. The flavor in these is incredible. We didn't even dip these chips, as they were so good on their own.
Guacamole. This was the runaway winner. Everyone that went through our taste tests voted this as the best chip of the bunch. These ran out fast. If you only try one of these chips I'd highly encourage you to taste these. You'll thank me later.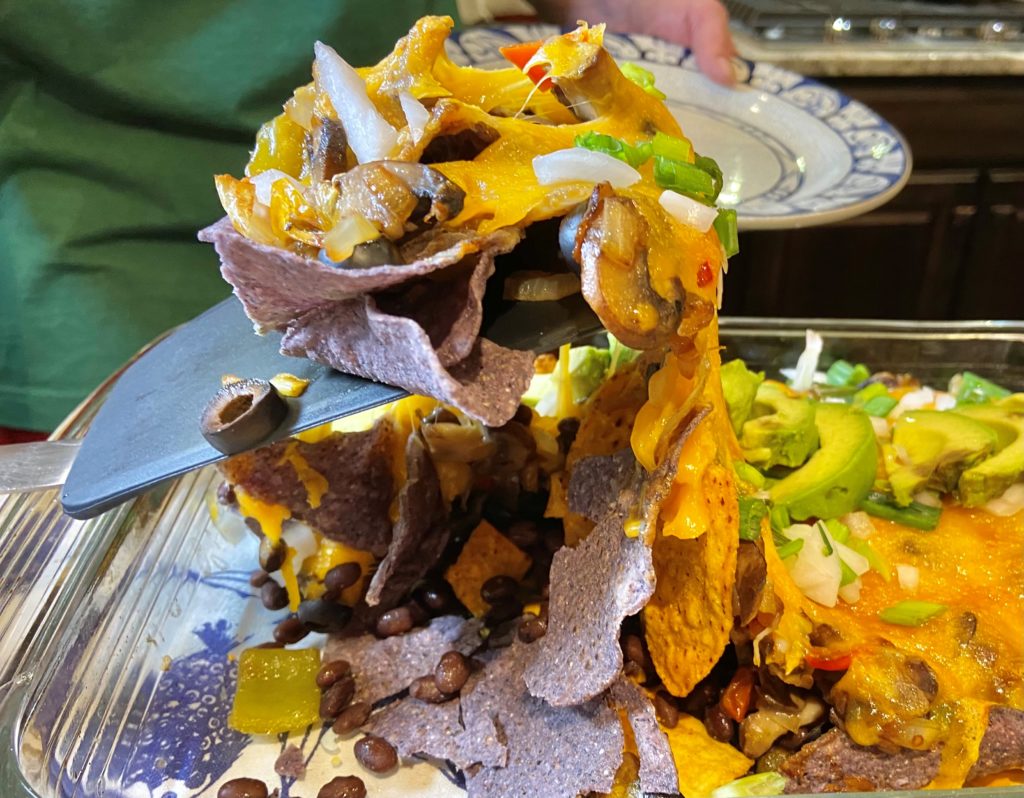 In addition to using these chips to snack on I'm a huge fan of nachos. Not those wimpy nachos you get a your local sport bar where there are more chips than toppings, but those nachos where you can barely see the chips for all the toppings. We made our special HOMEGATING NACHOS with these Tortiyahs chips and they turned out great. (See the full video/recipe HERE)
Overall, these chips had good smell, flavor and structural integrity for dipping. You see my ranking above, so now I CHALLENGE you to rank these chips and let us know what your favorites are.
Learn more and get your own Tortiyahs chips by visiting TORTIYAHS
Love learning about all the cool new products we get to test? Take a minute to scroll through our recent Product Reviews
We NEVER get paid for our reviews (probably why we haven't quit our day job) this way we can keep it real. We were supplied sample chips from UTZ Snacks with the understanding we'd keep our review honest.
Written By: Luke Lorick 11/16/20